Homes for Sale in Albemarle Park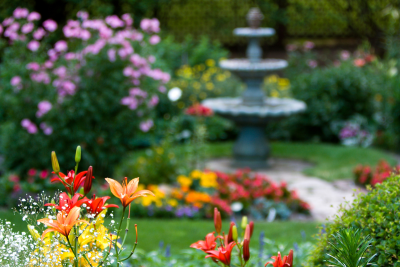 Looking for a home in a neighborhood that's steeped in Asheville history? Albemarle Park is the one for you. This community is located slightly north of downtown Asheville, NC, accessible via bustling North Charlotte Street with a mix of residences and small businesses.
Albemarle Park began as a simple 34-acre farm purchased by railroad tycoon William Greene Raoul in 1886. While Raoul originally intended the plot of land to serve as a mountain retreat for his family, he eventually turned the acreage into a quaint cottage community with the help of his son, Thomas Wadley Raoul. He commissioned architect Gilbert L. Bradford and landscape architect Samuel L. Parsons to design the manor, cottages and surrounding gardens. Parsons had previously worked with Frederick Law Olmstead, a well-known landscape architect involved in the creation of Central Park in New York City, the gardens on the Biltmore Estate and many other notable projects.
In the twentieth century, the manor was a popular destination for the well-to-do in Asheville society as well as national celebrities, hosting guests such as Eleanor Roosevelt, Nina Simone, Grace Kelly and Thomas Wolfe. To this day, the manor and cottages remain, and Albemarle Park is now a National Register Historic District.
The North Asheville neighborhood of Albemarle Park is more than just these historic buildings, however. Extending from Charlotte Street eastward, Albemarle Park is composed of winding streets with plenty of shady trees and hilly terrain. The majority of homes in this neighborhood were built between 1900 and 1930, and they represent varied architectural styles (though Tudoresque cottages and arts-and-crafts bungalows are common). These homes are tucked away from the hustle and bustle of downtown while still being just minutes away from the excitement. Nearby, cafes, shops and grocery stores are all within walking or biking distance, and a gas station, a Starbucks and the entrance to interstate 40 are all a five-minute drive away. To the north sits the historic Grove Park Inn, built in 1913, which has served as one of Asheville's most notable resorts since its construction. Extremely popular during Asheville's boom in the 1910s and early 1920s, the Grove Park Inn has been visited by multiple presidents and a wide variety of celebrities and artists over the years. Today, the historic resort continues to host guests from all over the world.
Interested in finding a place in this picturesque historic neighborhood to call home? Take a look at the Albemarle Park (Asheville, NC) homes for sale below.
Listings for Sale in Albemarle Park