Doubleday Addition | Asheville NC Homes for Sale Downtown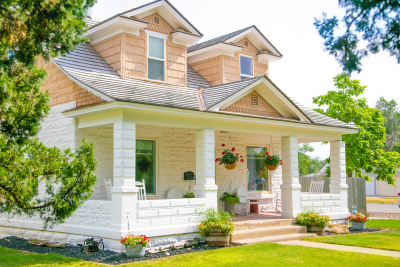 Located within the Five Points neighborhood of downtown Asheville, NC, the Doubleday Addition subdivision is filled with historic homes, all within walking distance of shops, restaurants, grocery stores, and more. If you're looking for a home with plenty of personality that's minutes from the heart of downtown, Doubleday Addition is for you.
Downtown Asheville homes for sale were often built in the early twentieth century, and those in Doubleday Addition are no different. Most homes in this neighborhood were built in the 1920s-1940s and contain two or more bedrooms; however, you will find some homes that were built in the early 2000s or even more recently. That means you'll find lots of flexibility in Doubleday Addition, and you'll easily find a house that fits your needs. Many homes have front porches, rooms that could easily be turned into work-from-home offices, playrooms or game rooms, and yards with room for gardening and for kids and pets to play.
Nearby, Trader Joe's, Harris Teeter, and Whole Foods are all within walking distance, so you'll always have easy access to groceries when you need them. Since Doubleday Addition is located right off of Merrimon Avenue (a street that runs from North Asheville straight into downtown), there are plenty of restaurants, both chain and local, close by. We recommend checking out Five Points, Plant, and Luella's Bar-B-Que. Downtown Asheville is a few minutes away by car and about 20 minutes away on foot. This neighborhood is also a great home base for students and teachers at the University of North Carolina Asheville, which is located adjacent to the Five Points neighborhood.
Ready to find a charming Arts and Crafts style home near downtown Asheville? Check out the Doubleday Addition homes for sale below.
Doubleday Addition Homes for Sale