Properties for Sale in The Ramble Biltmore Forest in Asheville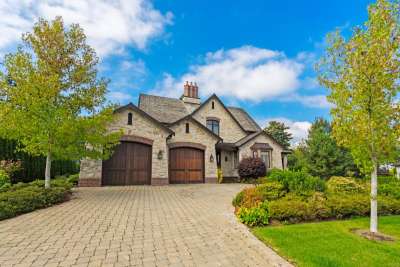 One of the highest-end communities within the Asheville city limits, The Ramble Biltmore Forest features a gated entrance and loads of amenities. Among the amenities are hiking trails, a wellness center, an amphitheater and open-air pavilion, and a playground.
There are several high-end properties (including homes and land) for sale in the Ramble Biltmore Forest community. Located in South Asheville, this gated community offers the option for a buyer to hire a preferred builder to construct their dream home on an available lot, or even to choose one a finished home, with existing homes starting around $1 million.
Residents of this lavish community can enjoy several great amenities nearby their homes. For the adventurer within, there is exclusive access to the Living Well Center, gorgeous parks, thriving creeks and enchanting trails all surrounded by lush forest. Some upcoming amenities to look forward to include pickleball courts, bocce courts, and a fire pit & seating area to name a few.
The Ramble Biltmore Forest real estate really does have it all and close at hand. For those craving a more social urban scene, the Biltmore Park Town Square is less than 3 miles away from The Ramble and offers several dining, shopping, and entertainment options to choose from.
Homes and Lots for Sale in The Ramble Biltmore Forest