Asheville Homes with a Clubhouse Nearby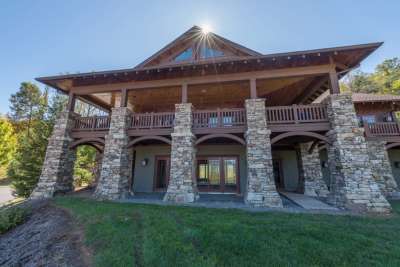 Frequently when searching for a new home, amenities are one of the first things a potential buyer wants to know about. What will be the perks of living here? How can this benefit me? Many neighborhoods in Asheville are not lacking in amenities. Residents can enjoy a number of great benefits of living in certain communities. Some amenities can include a fitness center, outdoor parks, and community grills, firepits, pools, and picnic areas to name a few.
One popular perk for residents looking for Asheville homes is being near a clubhouse. Clubhouses offer residents the opportunity to be the ultimate host and a great way to meet new friends and neighbors. A clubhouse near some Asheville homes can mean a community area that's always maintained, clean, and stocked with essentials. Whether it be to host a social event, neighborhood meeting, or if you just want a change of scenery, living near a clubhouse can be very fun and a great source of community.
Asheville Real Estate Listings in Communities with Clubhouses