Black Mountain Homes with Views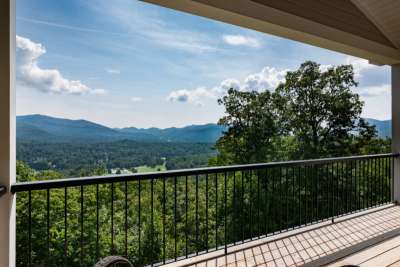 When you think of living in the mountains, a spectacular display of mountain ranges often comes to mind. When you consider Black Mountain NC homes with views, you have a wide variety of potential views. Black Mountain's unique geography allows it to offer views as far as Mount Pisgah, or as high as Mount Mitchell (the highest peak east of the Mississippi River), or even the Craggy Mountain Range, leaving most who gaze upon it breathless. These exquisite views also make many properties a fantastic vacation rental option! Even beautiful Lake Burnett is visible from some homes near town.
Properties available range from relatively affordable to very expensive, and the best views typically command a premium price, especially if the home is close to town (or inside the town limits). Homes in more remote locations with views are more affordable. Most of these homes are single-family homes and are available in many different styles and sizes for all types of buyers to choose from. Call and schedule a tour today.