Beacon Village (Swannanoa) Homes for Sale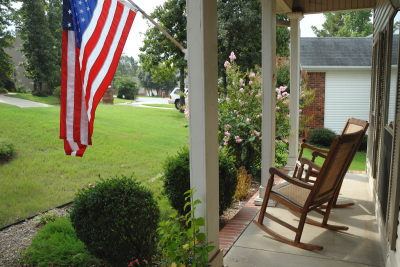 Beacon Village is a neighborhood in Swannanoa, NC, a small town located between Asheville and Black Mountain, NC. Nestled in the heart of the Swannanoa Valley, this neighborhood is steeped in history, as the houses within were built to house workers at the nearby Beacon Manufacturing Company. This manufacturing plant, located in Swannanoa from 1924 to 2002, was once the world's largest mill, producing blankets known for their bold colors and patterns. The Beacon plant employed over 2,000 people from Swannanoa and the surrounding area, which is why employee housing was created for workers and their families.
While the houses in Beacon Village are undoubtedly historic, you won't find them to be outdated or dilapidated. Most of these one-story brick homes have been renovated to include updates to the kitchens, HVAC systems and roofs. If you're looking for a home with a yard and room to garden, you'll find it in Beacon Village. Many of the homes also have small front porches, the perfect place to sit in a rocking chair and watch the fireflies on a warm summer night.
This neighborhood's location is ideal for those needing to commute into either Black Mountain or Asheville, as both towns are about 10 minutes away. Conveniently, Beacon Village is just a couple of streets down from the entrance to Interstate 40. In addition to the easy-access to the highway, there are grocery stores, pharmacies, gas stations, other amenities less than five minutes away. We'd also recommend trying Okie Dokies Smokehouse, a BBQ restaurant on U.S. 70 near Beacon Village that is a local favorite!
If you're ready to find your new home, take a look at the current Beacon Village homes for sale below.