Amblers Chase Homes for Sale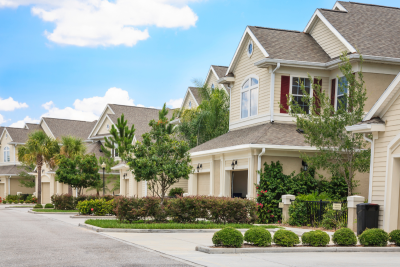 Looking for a home to buy in Weaverville, NC that is perfect for your family? Amblers Chase may be the ideal neighborhood for you. This community is only five minutes from downtown Weaverville and twenty minutes from downtown Asheville, NC, making it a convenient home base for those needing to commute to either town.
This neighborhood consists of 19 ranch and two-story homes built by D.R. Horton Construction. The square footage of these homes ranges from 1,559 to 2,824 square feet, and you'll have a variety of layouts to choose from, depending on your needs. Whether you need three, four or even five bedrooms, you'll find a home that's right for you in Amblers Place. Features vary from home to home, but you'll find two-car garages, gas fireplaces, granite countertops, durable laminate flooring, and more. Some of these new builds even include a basement as well. If you don't see all the features you're looking for in the houses available now, you can have a house built based on one of the available floorplans instead.
Lake Louise Park and Beaver Lake are close by. These peaceful havens offer a break from the hustle and bustle of daily life, and they're the perfect places to walk, run, picnic and enjoy family time. And when it comes to other things to do near Amblers Chase, the opportunities are nearly endless. The charming small town of Weaverville, complete with shops, restaurants, cafes and a local library, is a short drive away, as is access to interstate 26. If you're looking for even more excitement, there's always something interesting going on in downtown Asheville, especially for those who love gourmet food, craft beer, unique cultural experiences, history, local arts and crafts and much, much more.
Ready to make one of the new homes in Amblers Chase your very own? Take a look at Amblers Chase (Weaverville, NC) homes for sale below.
Listings for Sale in Amblers Chase