Creekside Village Real Estate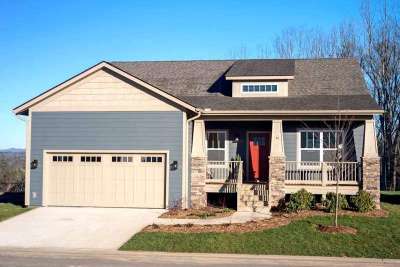 Weaverville's Creekside Village is a very popular neighborhood offering low-maintenance townhomes and single-family homes for sale just a few minutes from downtown Weaverville. These properties won't be on the market for very long. With Lake Louise Park right next to the community, Creekside Village is an ideal location for those looking for a small-town lifestyle with the amenities of Asheville close by but also just far enough away.
There are several floorplans to choose from, with open spaces and master suites on the main level. Creekside Village has multiple 3 to 5-bedroom homes for sale, all with upscale finishes and fixtures in excellent condition. All public utilities are available, and lot sizes are modest and decently priced. These homes are truly low maintenance, offering easy living for both primary and second home residents. You can have a little bit of all the good things when you buy property in Creekside Village.