Real Estate At The Preserve at Little Pine
For buyers looking for amenities and seclusion in a conversation-minded community, The Preserve at Little Pine certainly fits the bill. This gated community offers an equestrian center, hiking and UTV trails, an observatory, and an incredible Mountain Lodge clubhouse.
As an added bonus, residents get to share amenities with Little Pine's sister community – French Broad Crossing. For those who don't know, French Broad Crossing is a fantastic preserve-style community that resides 30-minutes north of Asheville.
Little Pine is located just west of the town of Marshall, NC, so necessary amenities are never far away. It's also just a 30-minute drive into downtown Asheville for dinner out, shopping, or live music. There's a little something for just about everyone in Asheville, guests enjoy the special selection of dining, drinking, and entertainment options.
Most of the real estate for sale in The Preserve at Little Pine is lot inventory, which is mostly around 2 acres in size. However, there are occasionally incredible existing homes for sale, and often with jaw-dropping mountain views all around!
The Preserve at Little Pine Neighborhood Map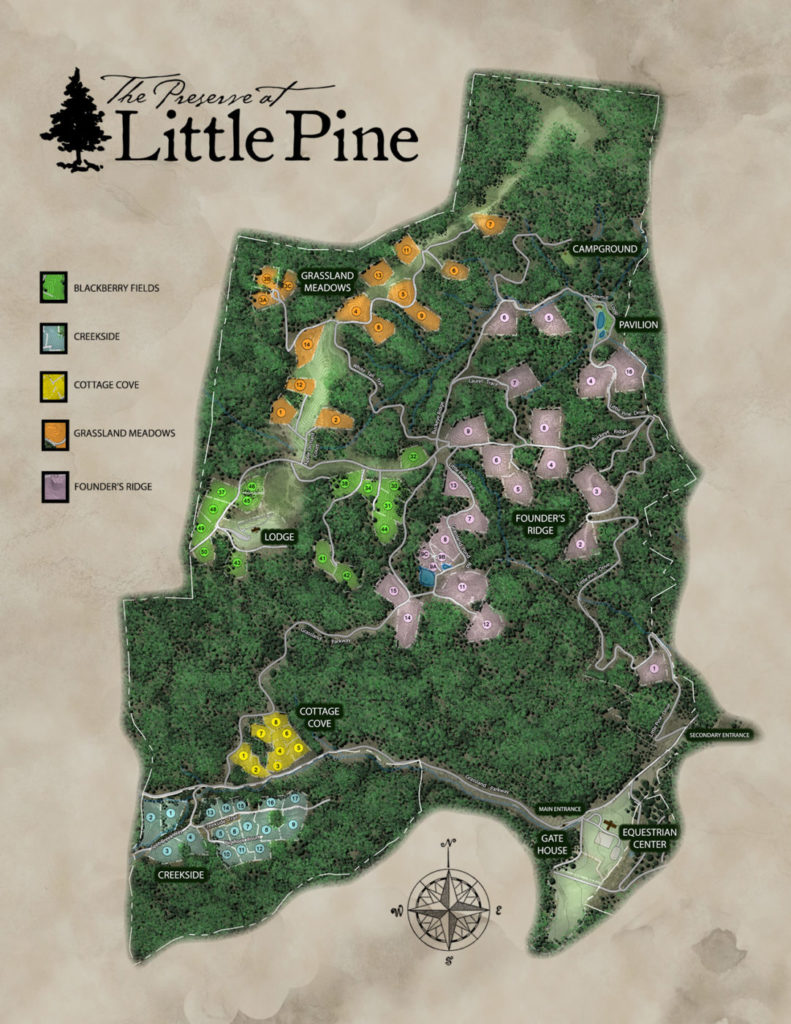 Homes and Lots for Sale in The Preserve at Little Pine