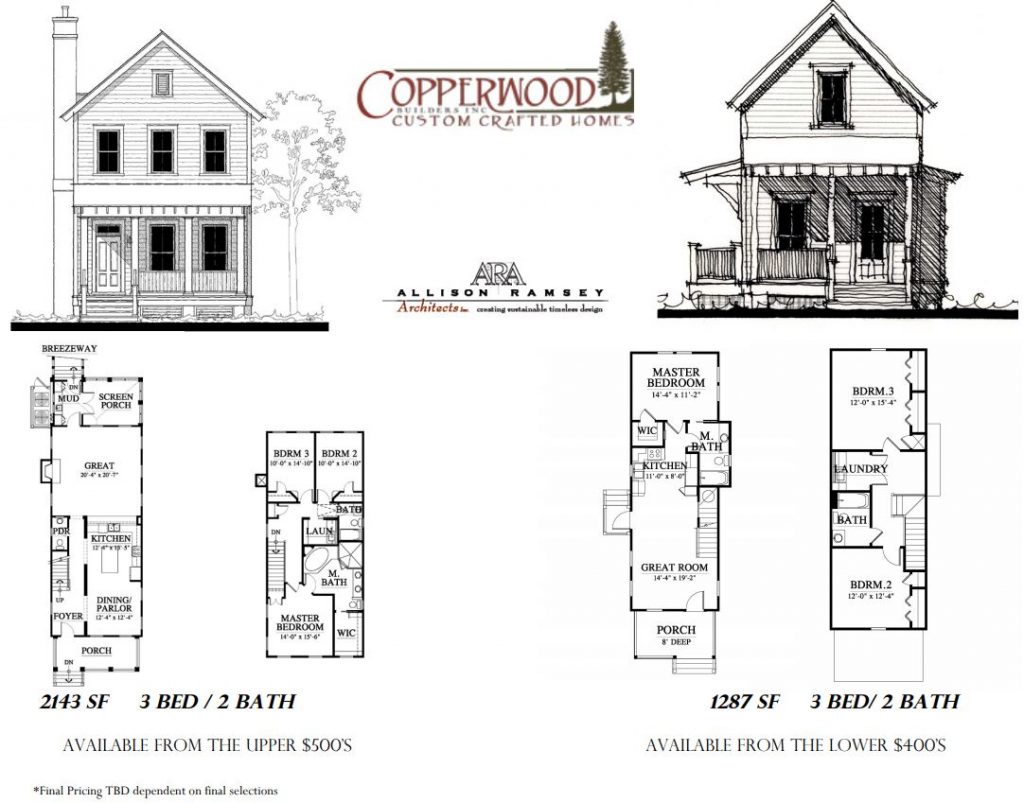 This is a rare opportunity to buy very 2 buildable lots this close to downtown Black Mountain. Located just north of First Street, these lots provide easy access (via sidewalk) to Downtown Black Mountain, the Tailgate Market, and Lake Tomahawk Park. Public water and sewer is available. The homes shown above will fit on these lots.
The lots could also be built on as one. This would create a larger building site and would remove the 10-foot setbacks between the 2 lots, adding 20 feet to the width of the build site.
A recent survey is available here: Montreat Road Lots Survey.
These lots are zoned UR-8 (Urban Residential District). Permitted uses include single-family residential and duplexes. Other uses, such as multi-family buildings and secondary dwellings, are permitted if additional requirements are met. Contact us for details regarding UR-8 zoning.
Map and Listing Details for Montreat Road Lots