Beaver Lake Heights | Asheville Homes for Sale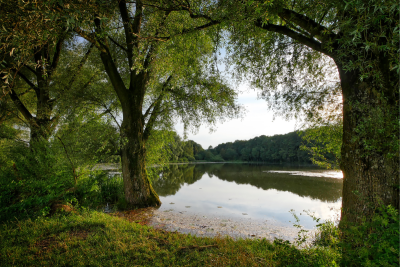 Located in North Asheville, NC, Beaver Lake Heights is the perfect community for those wanting to be close to all that downtown Asheville has to offer – while still being able to retreat to a peaceful neighborhood at the end of the day. The homes in Beaver Lake Heights are truly remarkable, so if you're in the market for a large home with a yard and plenty of garden space, keep reading to learn about the homes for sale in Beaver Lake Heights.
Beaver Lake Heights is full of generous, beautiful homes with two to five bedrooms. Garages and decks can be found as parts of many homes, and due to the sprawling front and back yards throughout the neighborhood, Beaver Lake Heights is ideal for families with kids and pets. Many homes in Beaver Lake Heights were built in the mid-twentieth century, so mid-century modern design can still be found in some houses, but many have been renovated to include twenty-first-century features and amenities. Due to their various sizes and level of updates, homes in this neighborhood are available in a variety of price ranges. But overall, these homes tend to be on the higher end of the Asheville market because of highly desirable location.
If you're a fan of spending time outside, Beaver Lake Heights will be a great home base for you. It's only minutes from Beaver Lake, a picturesque body of water surrounded by a two-mile walking and running trail, Lake View Park, and the Beaver Lake Bird Sanctuary, an eight-acre haven for birds of all kinds managed by the Blue Ridge chapter of the Audubon Society and a wonderful place to relax, birdwatch and enjoy nature. Non-motorized boating is allowed on Beaver Lake with a permit. Fishing is also allowed; it is catch-and-release only and both a North Carolina fishing license and a Beaver Lake fishing permit are required.
When it comes to things to do, food to try, and places to shop, nearly everything you'll need can be found along bustling Merrimon Avenue, a central thoroughfare that runs near Beaver Lake Heights and will take you directly into downtown Asheville in less than ten minutes. However, you don't have to look farther than Merrimon Avenue in order to find gourmet restaurants, bars, boutiques, grocery stores, bakeries, banks, the North Asheville Library, coffee shops, a hardware store, a movie theater that serves pizza and craft beer, public tennis courts, and much more. With so much to do, you're sure to find that North Asheville strikes the perfect balance of serenity and excitement.
Take a look at the homes for sale in Beaver Lake Heights (Asheville, NC) and see if you'd like to make this neighborhood your new home.
Listings for Sale in Beaver Lake Heights