Downtown Asheville NC Real Estate for Sale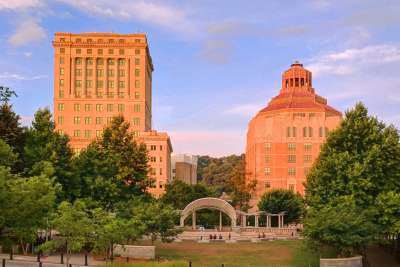 Downtown Asheville real estate that's for sale may be the definition of cool when searching for your new home. Residents will never run out of enticing things to do around Asheville, there's a little something there for everyone. The eclectic art scene coupled with the backdrop of the Art Deco architecture and the seemingly never-ending spread of restaurants, breweries, cafes and one-of-a-kind shops entices a blend of young professionals and retiring baby boomer residents. For the nature lover, hiking and biking trails are not far, residents can also enjoy stunning mountain-scapes with breath-taking views just outside their door.
Newly restored condos are nestled in the heart of the city center and historic homes at walkable distances are among the popular real estate options in this neighborhood. Browse downtown Asheville real estate for sale, close to all kinds of shopping and entertainment. Schedule a viewing with one of our agents today.