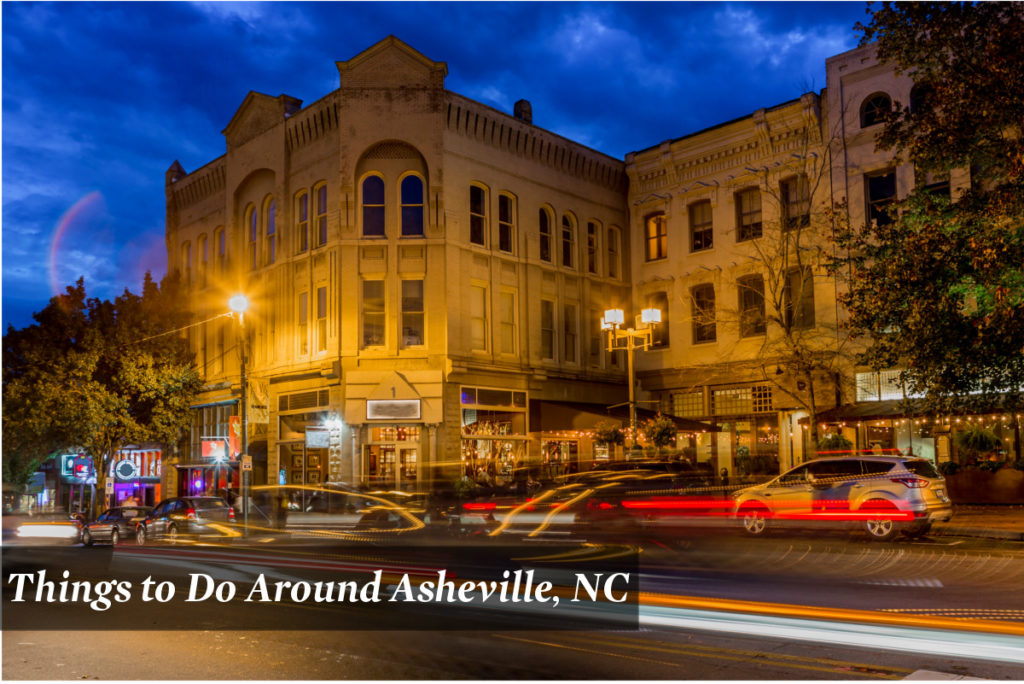 Asheville is a city far different from most. With more variety than most other towns in Western North Carolina (and even more than many larger cities in the southeast United States), there isn't ever a shortage of attractions, activities, and fun things to do in Asheville, NC. First, you'll want to check what the weather in Asheville will be like in order to plan accordingly. But don't fret! Asheville has all kinds of activities to accommodate for rain and shine. From trendy nightlife activities to the adventurous outdoors, there's a little something here for everyone.
Classic Asheville Entertainment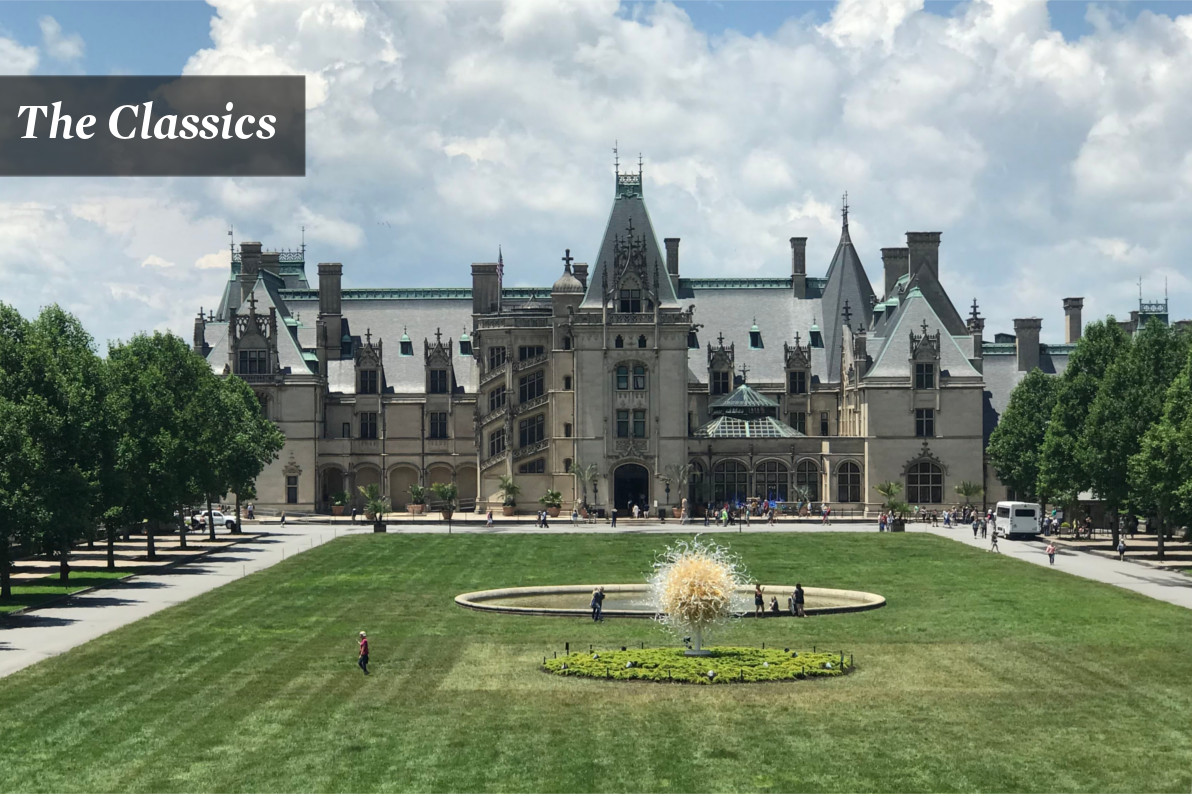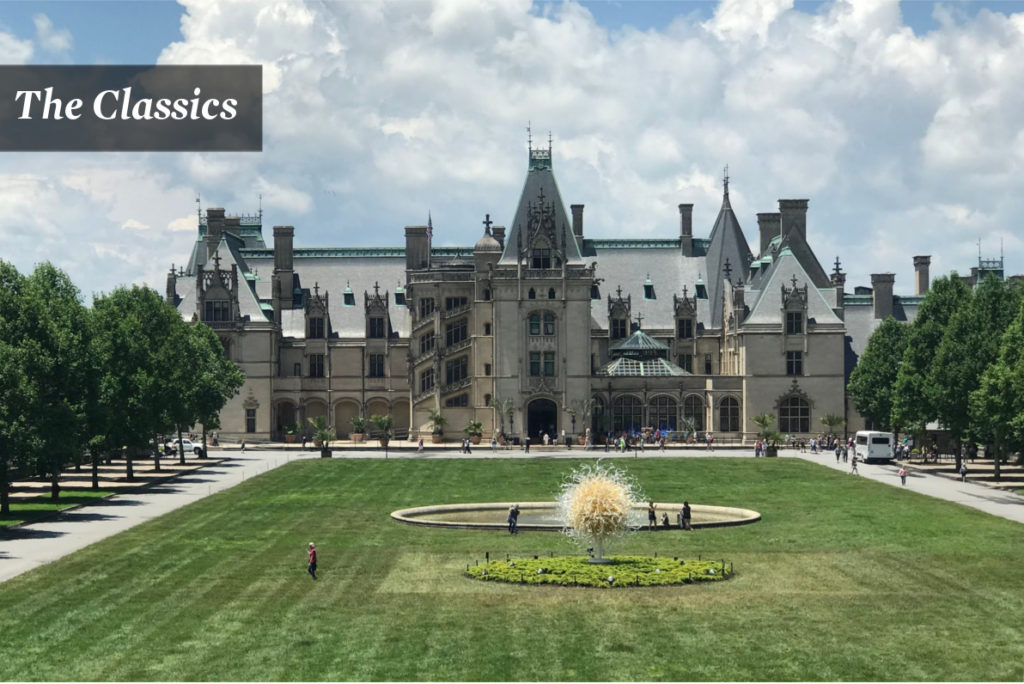 When searching for the best things to do in Asheville, NC, you can't forget the classics. The places listed in this category have been a favorite of visitors for ages. Take a look into the Biltmore Estate, Downtown Asheville, and Biltmore Village; they hold a lot of fascinating history and never fail to entertain!
Biltmore Estate
Biltmore Estate is a must-visit classic of Asheville. Approximately 8,000 acres, the Estate holds the world-famous Biltmore House, Antler Village, and surrounding gardens. You have the option to get a tour guide to lead you around, but you can also explore on your own. The mansion is a wonder to behold, inside and out. It has 250 rooms, 35 bedrooms, and 43 bathrooms, all filled with antique decor, artwork, and architecture. It could take a while to explore it all!
Downtown Asheville
Downtown Asheville, NC is a hub for entertainment, restaurants, and nightlife that you can't miss! With all the art galleries, shopping, live music, cool places to eat, breweries, and entertainment venues around, you need to dedicate at least an entire day and night to get an idea of what downtown Asheville holds.
Biltmore Village
Biltmore Village is one of the first "company towns" of the country. With its European vibe and historic charm, Biltmore Village entices all who visit. The village also has an extensive shopping spot and some of the most delicious restaurants around.
The Fresh and Trendy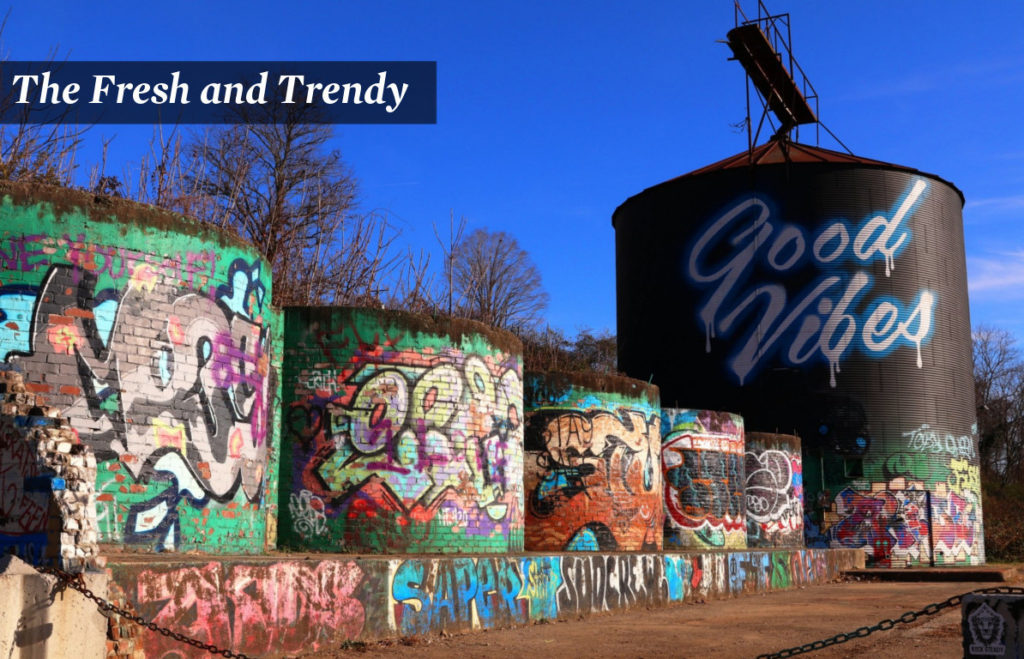 Breweries and Brewery Tours
There is no shortage of places to get an ice-cold brew in Asheville. Some cool breweries to check out are:
Mills River Brewery – Mills River Brewery is a lesser-known (but still delicious) brewery that is a great option for after a mountain bike ride or hike in nearby North Mills River Recreation Area. MRB also features good food, beer specials, and trivia nights!
Wedge Brewing – Wedge is an Asheville favorite! Located in the River Arts District, the Wedge actually has 2 locations (both located in the RAD), and both have tons of outdoor seating. Wedge beers are not distributed, so you can only get them at the brewery. So hop on in and enjoy a cold Wedge beer and have dinner from a local food truck.
Funkatorium – Owned by Wicked Weed Brewing, the Funkatorium is Asheville's best know brewer of sour beers. But for those who prefer more traditional microbrews, there are plenty of pale ales, lagers, and stouts as well. Located on Asheville's South Slope just a short walk from downtown, the Funkatorium is surrounded by other breweries, so it's a great place to try if you're doing a brewery tour.
If you're interested in going on a few brewery tours, Asheville is the right place for you. You can choose a brewery and ask for an individual tour, or you can go on a series of tours all in one day! The Asheville Brewery Tour website is a great hub for all the tours you can check out around Asheville.
Food and Food Tours
Asheville is known as a great town for foodies, so don't skimp on all the delicious eats scattered throughout Asheville. Some top restaurants in Asheville are:
Tupelo Honey – A southern style eatery with some unique twists on classic dishes…oh, and don't forget the biscuits!
Salvage Station – A riverfront restaurant, bar, and concert hall. Enjoy pub-style food along the banks of the French Broad River, and enjoy live music at the same time.
Rhubarb – A great example of Asheville's booming farm-to-table restaurants. Owned by a James Beard nominated chef, Rhubarb is a can't-miss dining out option!
Want to know the best way to truly get a taste of all the food in the city? Go on a food tour! We highly recommended Eating Asheville Walking Food Tours. It's actually Asheville's only locally owned food tour! Founded in 2011, Eating Asheville is well-known for showing off "Western North Carolina's vibrant culinary mecca."
River Arts District Studio Stroll
The River Arts District Studio Stroll is a fantastic way to dive into the immense art scene of Asheville. You'll have the opportunity to visit the working studios and galleries of hundreds of artists, and it is open every day! There are so many different art styles to behold, you'll be able to see a variety of paintings, pottery, glass, metal, wood, jewelry and more.
The Adventurous Outdoors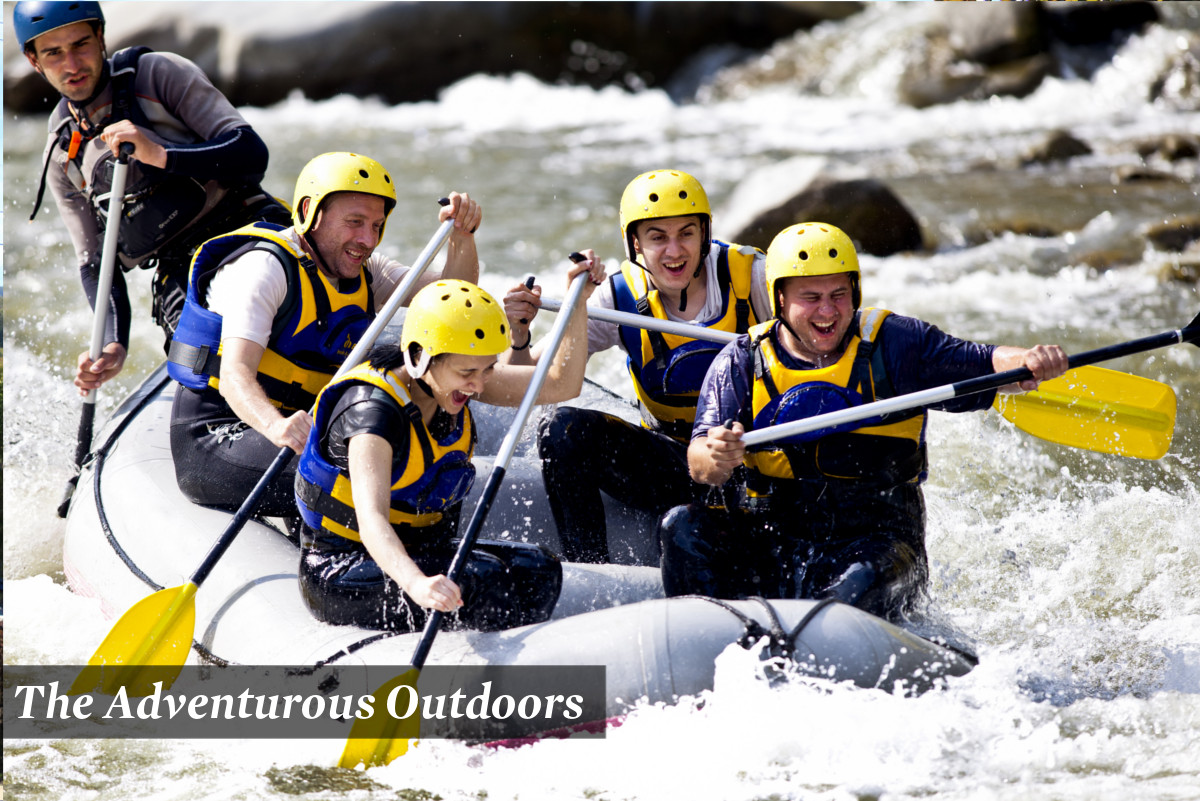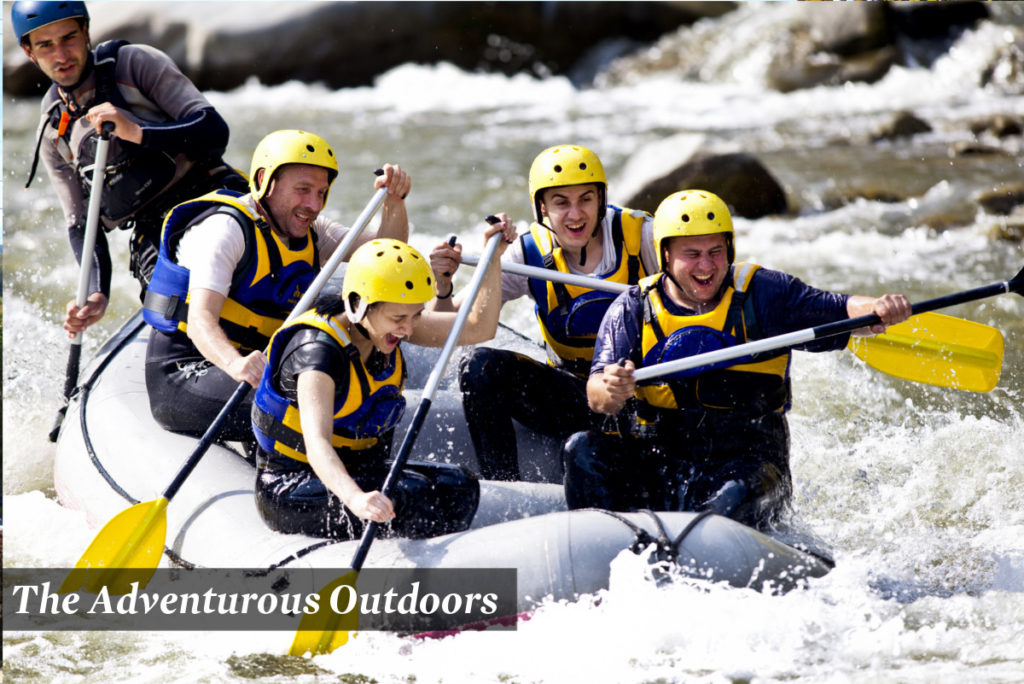 Ziplining
Ziplining is a breathtaking way to get a unique view of Asheville. There are several places where you can join your very own ziplining adventure. A few notable places to check out:
Adventure Center of Asheville – Just 5 minutes from downtown, you can enjoy ziplining, family rafting, treetop adventure park trails, bike trails, and more. With a wide variety of outdoor adventures to choose from, visitors can take their pick from over 40 different adventures.
The Gorge Zipline – The steepest and fastest zipline tour in the USA! The Gorge takes you into the beautiful Green River Gorge, about 45 minutes south of Asheville, NC.
Navitat – A hub for tours, at Navitat you can experience RTV Shadow tours, Zipline treetop tours, and mountaintop tours.
Whitewater Rafting
Brave the rivers around Asheville and go on a whitewater rafting adventure. Asheville was actually voted one of the top 10 whitewater towns of the US! With 6 thrilling rivers available to explore nearby, it's no wonder Asheville is in the top 10. Here are some whitewater rafting companies for you to check out:
Nantahala Outdoor Center One of the most respected names in whitewater guiding, NOC offers guided trips on several different rivers in the area.
Lazy Otter Outfitters Explore the calmer waters of the French Broad River, the 3rd oldest river in the entire world! You'll have a chance to see herons, ospreys, and possibly even otters!
Blue Heron Whitewater The French Broad River north of Asheville features more rapids, so this is for the more adventurous! Blue Heron's tours are definitely exhilarating!
Hiking
If you are looking for a little adventure on your own terms, Asheville has no shortage of hiking trails. Whether you are a fan of quick day-hikes, or you prefer longer overnight hiking adventures, Asheville has it all! The Explore Asheville website has a large list of recommended trails, ranging from easy to difficult. Don't miss the opportunity to experience an intimate look at Asheville's lush forests and mountains. Here are a few hikes for you to check out right away:
Seasonal Gems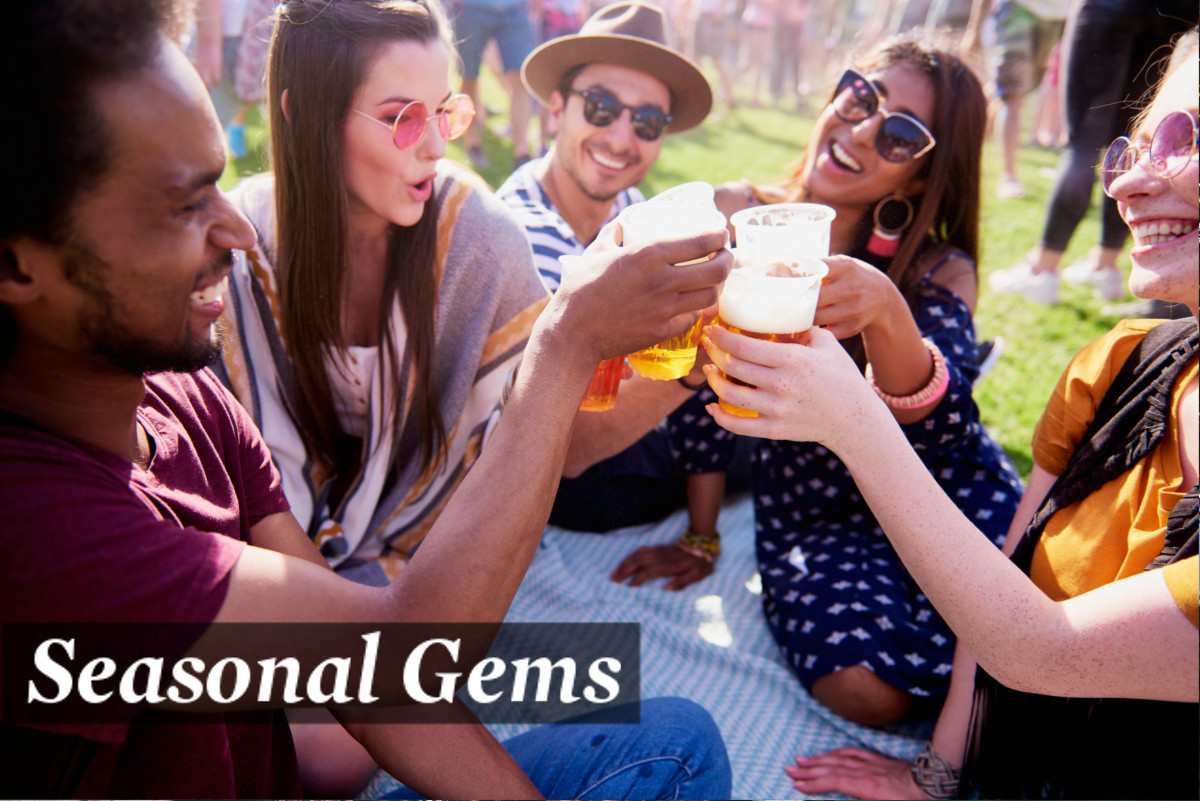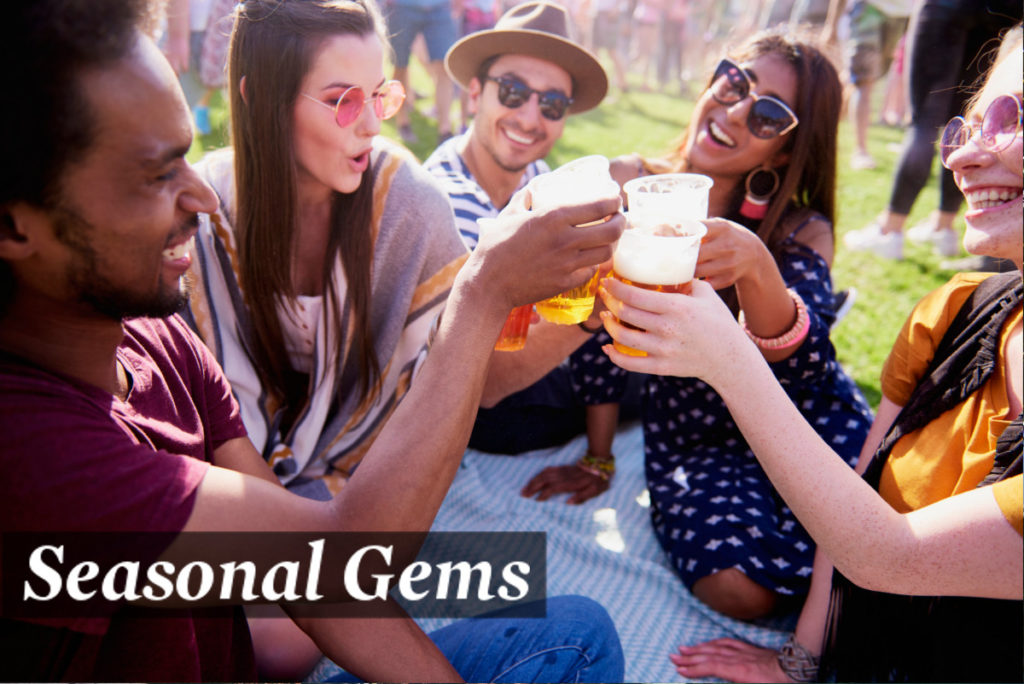 There are some fun things to do in Asheville, NC that only happen during certain times of the year. Here are some of our favorites!
Craggy Gardens Rhododendron Tunnels
Craggy Gardens is an amazing section of the Blue Ridge Parkway, and it's located up in the Great Craggy Mountains. North of Asheville, the mountains have an elevation of over 3,500 feet! Along the Craggy Pinnacle Trail, you can find the rhododendron tunnels, featuring a magnificent show of colorful wildflowers in bloom around June.
Craft Fair of the Southern Highlands
A fair that has been taking place for over 70 years, the Craft Fair of the Southern Highlands is a treat for all who visit. Taking place from mid-July through mid-October, this fair features makers of a variety of crafts, ranging from contemporary to traditional. There are works of clay, wood, metal, glass, fiber, natural materials, paper, leather, mixed media, and jewelry.
Brewgrass Festival
The Brewgrass Festival has been enticing visitors and residents of Asheville since 1996. Taking place in October, this festival is Western North Carolina's original craft beer festival. With NC housing over 200 breweries and brewpubs, there are a lot of brews to be sampled at this festival. Asheville has even been crowned "Beer City USA" four years in a row. Cheers!
Asheville's a Pretty Neat Place
There is an endless number of enticing things to do in Asheville, NC. From historic architecture, an eclectic art scene, food, and brews, to welcoming community events and the great outdoors, Asheville has something for everyone. Asheville is a prime place to visit or make your new home. Let us help you explore the area and find the perfect home, whether for permanent living or as a vacation or investment property. Contact us to set up an initial discussion with one of our agents.