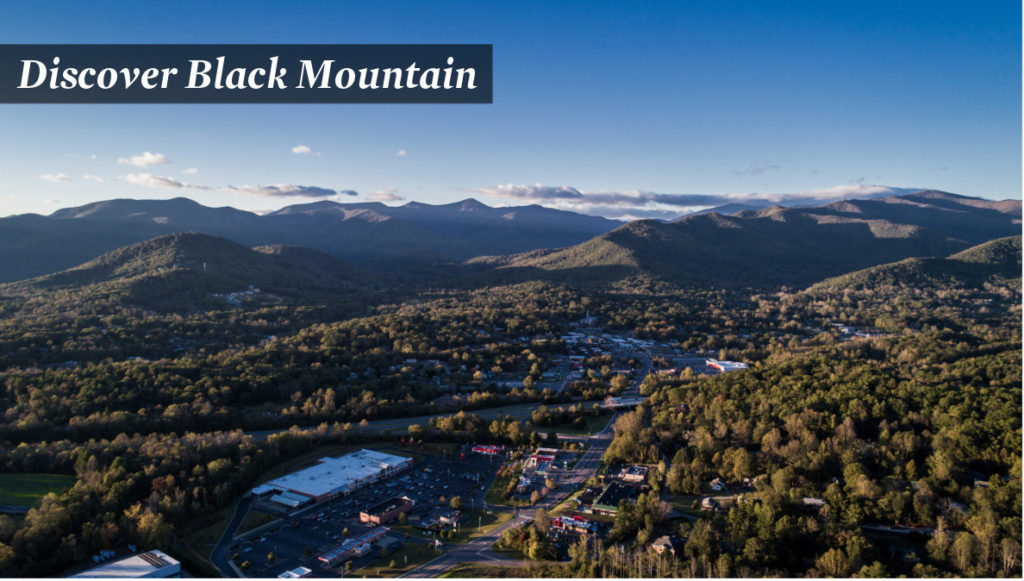 Black Mountain, NC is an enchanting mountain town with a lot to offer, especially fun things to do. Maybe you want a delicious bite at its superb restaurants or to dive into an ice cold beer at some of its welcoming breweries. Or perhaps you crave outdoor adventures and the comfort of a winding trail ahead of you; either way, you'll always find something to do in Black Mountain that calls to you.
Black Mountain History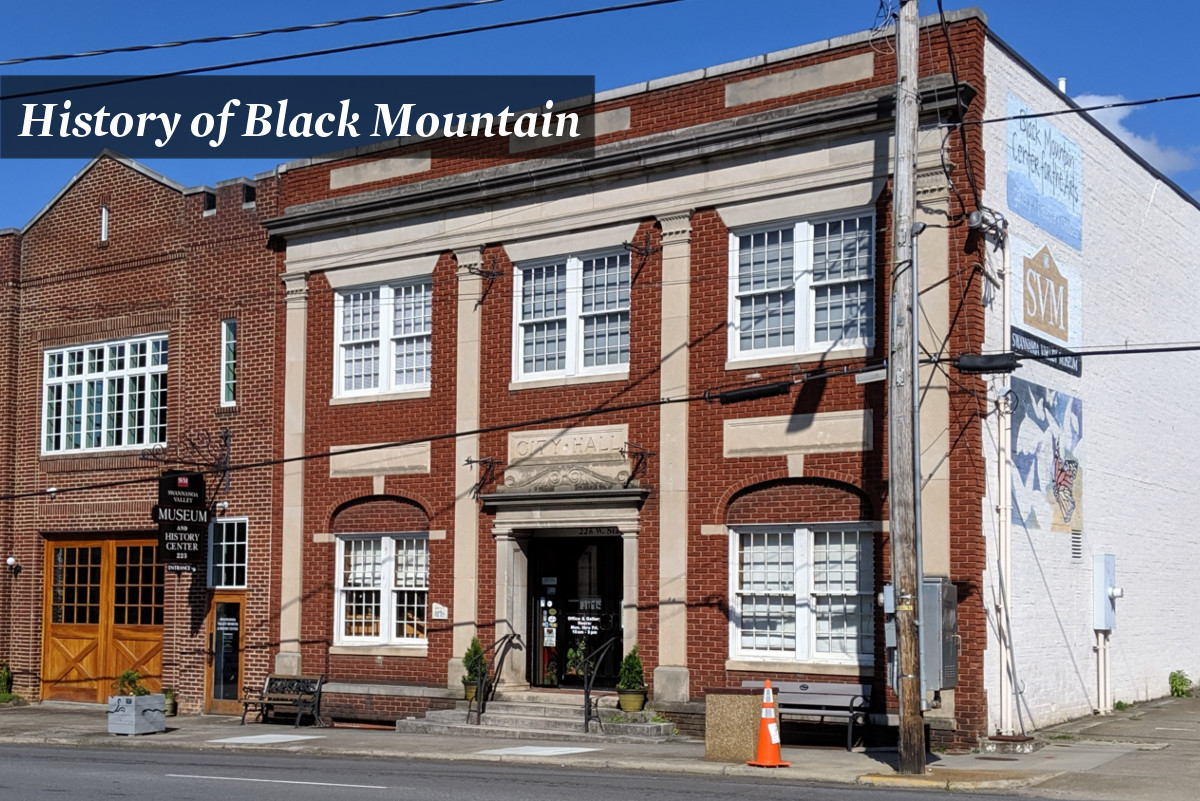 The town is named after the mountain range that engulfs it, and carries a lot of history in the arts and architectural design. Located in Buncombe County, Black Mountain was once home to Black Mountain College, founded in 1933 by John A. Rice. This college was heavily focused around the arts but was shut down in 1957, only to be revived again in 1993 by Mary Holden as a museum and arts center. Its creative influence permeates the town as well, as Black Mountain houses several art galleries, music halls, intriguing architecture, and enthusiastic community members.
Black Mountain was once dubbed "Grey Eagle" when it was a quaint, emerging, village nestled in the Blue Ridge Mountains. Then came the railroad, which meant significant growth for the town back in 1879. The railroad development made Black Mountain easily accessible, causing it to blossom, over time, into the thriving town we know today.
Downtown Delights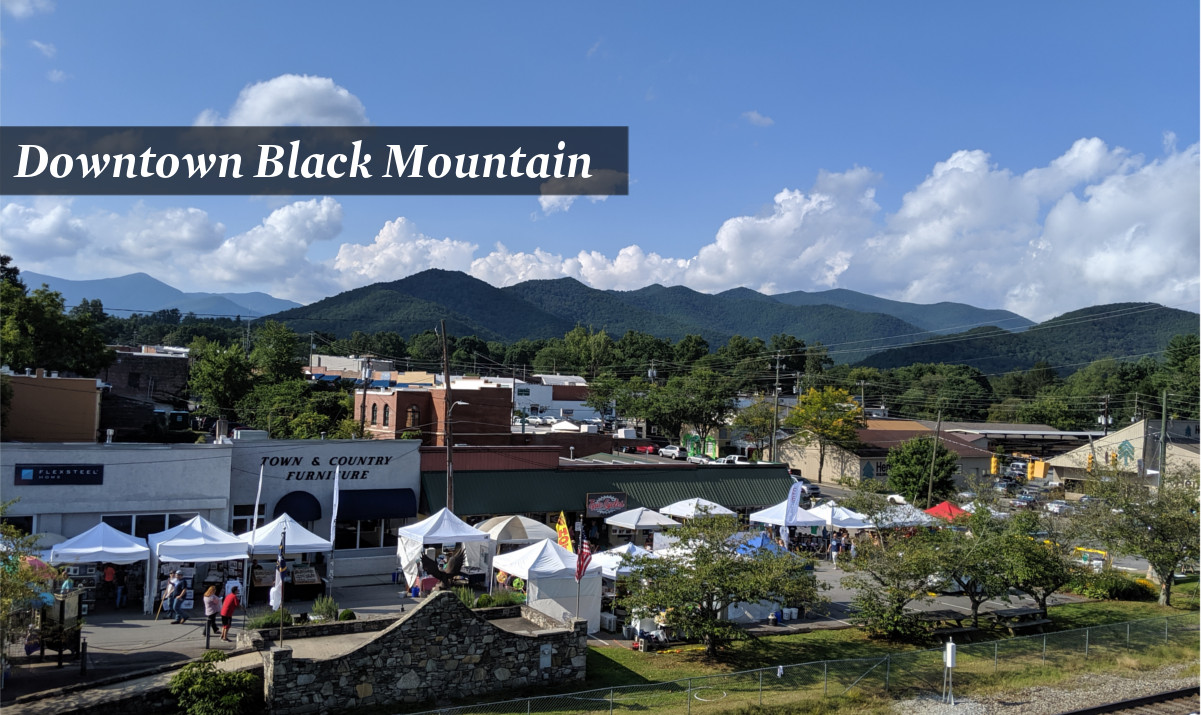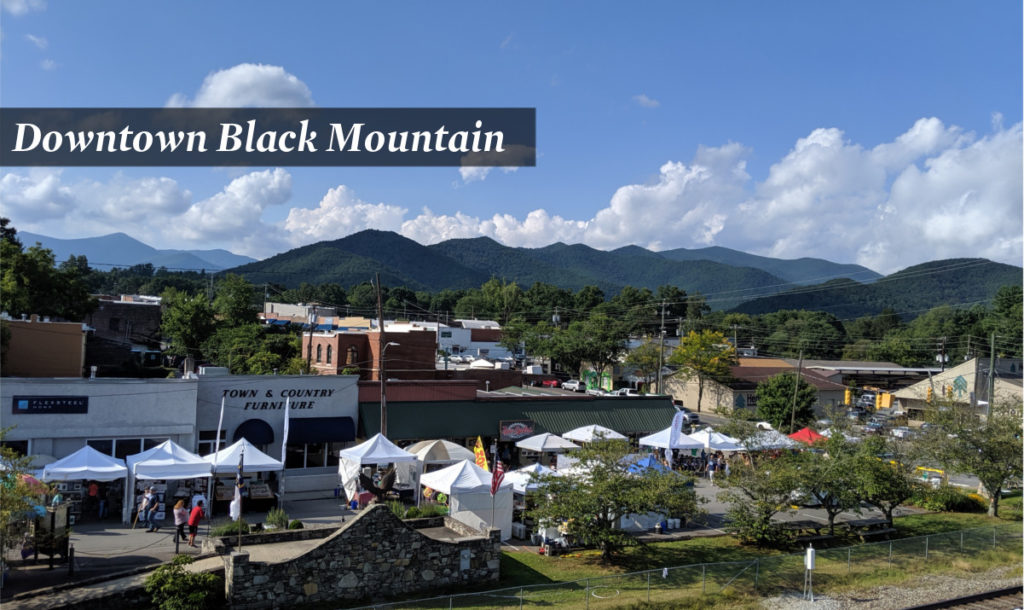 This cozy mountain town is enchanting, surrounded by breathtaking mountain views yet accessible to downtown's restaurants, shops, entertainment, and its reputable art scene. An extraordinarily eclectic aesthetic, Black Mountain doesn't disappoint. Here are some of our favorite spots, indoors and out:
Dining, Drinking, & Entertainment
The Trailhead – Delicious eats and live music are what awaits you if you head over to the Trailhead. They have great local beers on tap and tasty health-conscious foods. On Wednesday nights, they even have live bluegrass music.
Pisgah Brewing Company – An exceptional tap house, Pisgah Brewing Company is also a performance venue. Offering free shows several days a week, Pisgah is a great place to go to get a drink, catch a good show, or both.
The White Horse – A hub for a variety of events in Black Mountain, The White Horse features several types of music shows and performing arts displays, all in one place. Boasting an uplifting and soul-filling vibe, The White Horse is always worth a visit, settled right in the center of downtown.
History, Art, & Architecture
Swannanoa Valley Museum & History Center – A part of Buncombe County since 1989, the Swannanoa Valley Museum and History Center (SVM) is the main museum of general local history. Also a non-profit organization, the SVM is located in the Black Mountain 1921 firehouse, displaying architecture exhibits for all to appreciate.
Black Mountain Center for the Arts – Once a demolition project, the Black Mountain Center for the Arts arose from the ashes of the town's old City Hall building. In 1993, concerned citizens rallied to save City Hall, and devoted 7 years to raising enough money to continuously fund a renovation project, subsequently saving the building and giving it a creative, new purpose.
Guastavino Estate – Rafael Guastavino was a Spanish-born architect and engineer who moved to the U.S. to work on the Biltmore Estate in 1884. He lived in the Christmount community in Black Mountain, where you can still take a walking tour of the remnants of the Guastavino Estate. Guastavino's tile work is famous in the Asheville area.
Outdoor Adventure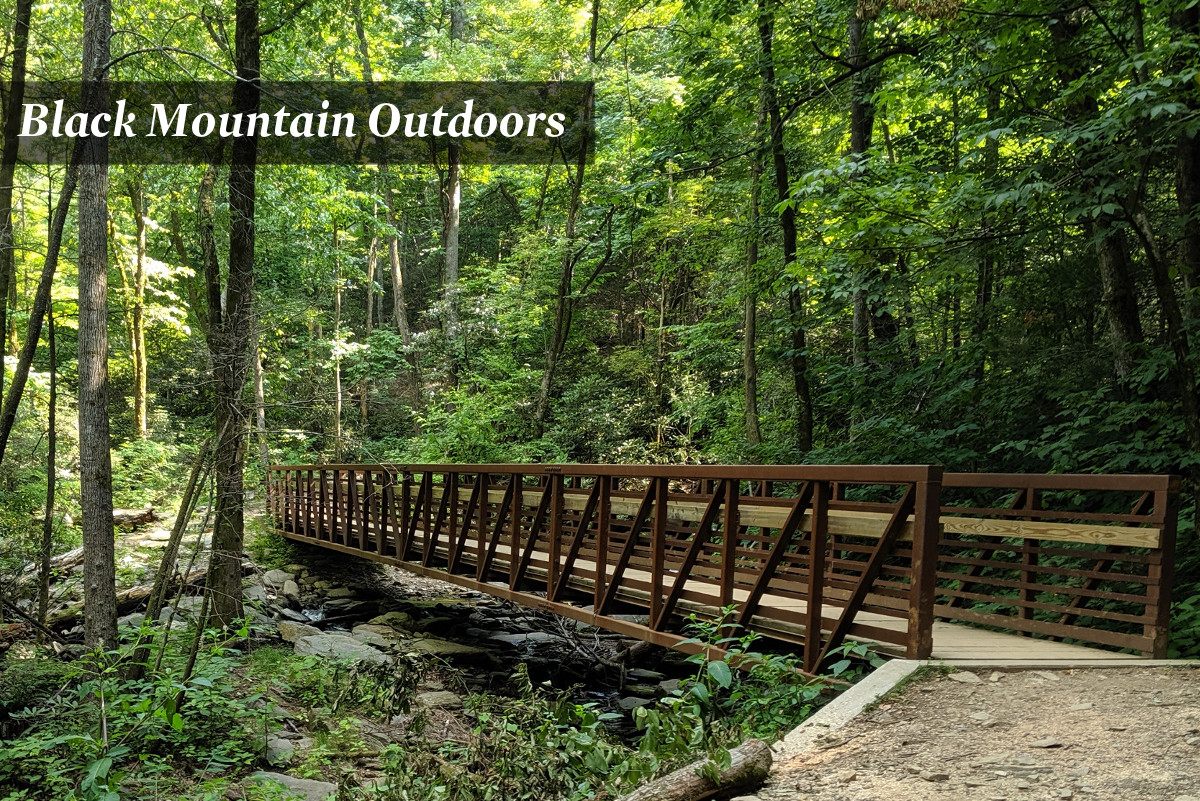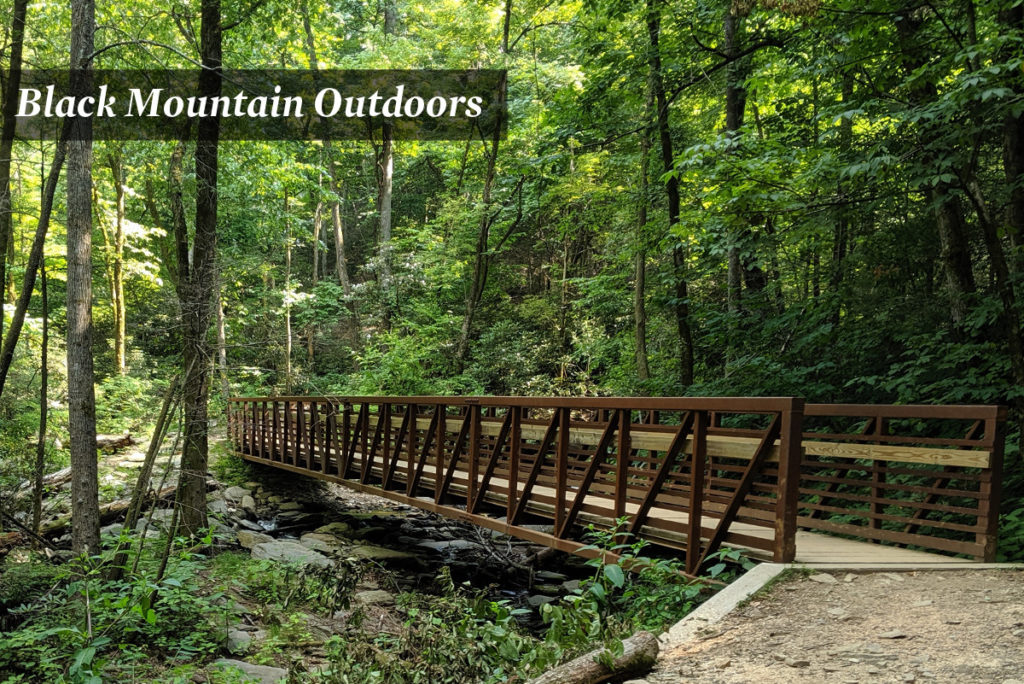 Black Mountain has ample nature sites for residents to enjoy. From trails to festivals and community events, here are some of our favorite outdoor activities around Black Mountain:
Seasonal
Leaf Festival – This festival has been a part of Black Mountain culture for 24 years, bi-annually, each May and October. The Leaf Festival's mantra focuses on fostering community bonds and joining together people from all walks of life on the Lake Eden Grounds. Here, they can dive into a world of music, culture, and art together as one.
Sourwood Festival – This festival takes place outdoors in downtown Black Mountain and has been providing the town with wholesome entertainment geared towards all ages for decades. The Sourwood Festival occurs each August, hosting several vendors, new and old, providing food and shopping options. The festival also provides a communal space for music, dancing, art, and even kid's activities. This is also a no-alcohol event, perfect for the little ones.
Nature & Recreation
Black Mountain Conservation Focus Area – Experience nature in the Black Mountains, while helping to take care of them. This conservation focus area offers recreational activities for visitors, while also aiding in maintaining the recreational space. Explore the hiking trails and soak in the forests around Black Mountain from a deeper perspective than ever before.
Lake Tomahawk Park – Gather your family and friends, and take them to Lake Tomahawk Park, a place where you can let loose, take a relaxing walk, swim in the pool, and mingle. Visitors can utilize the fishing pier, playground, walking trails, tennis courts, horseshoe pits, and billiards tables with their friends and families.
Surrounding Options
Lookout Trail – This trail is in Montreat and about five minutes away from Black Mountain. A lush path highlighting the forest and surrounding mountains, its colors really shine in the fall months. But you can still enjoy it any other time of the year. Get a map before embarking on the trail, to ensure you know the best route. Approximately 1.5 miles round trip with a medium difficulty level, Lookout Trail is an exciting nature adventure to embark on.
Kitsuma Peak – A small summit perched on the Blue Ridge crest, Kitsuma Peak is a more strenuous trail packed with gorgeous plants and trees. You can hike the trails or bring your mountain bike; the trail features exhilarating options for both. Whether you're taking in all the views and fresh air, or covering more ground and getting your adrenaline pumping, you'll still feel like you're in an enchanted forest when you explore Kitsuma Peak.
Summary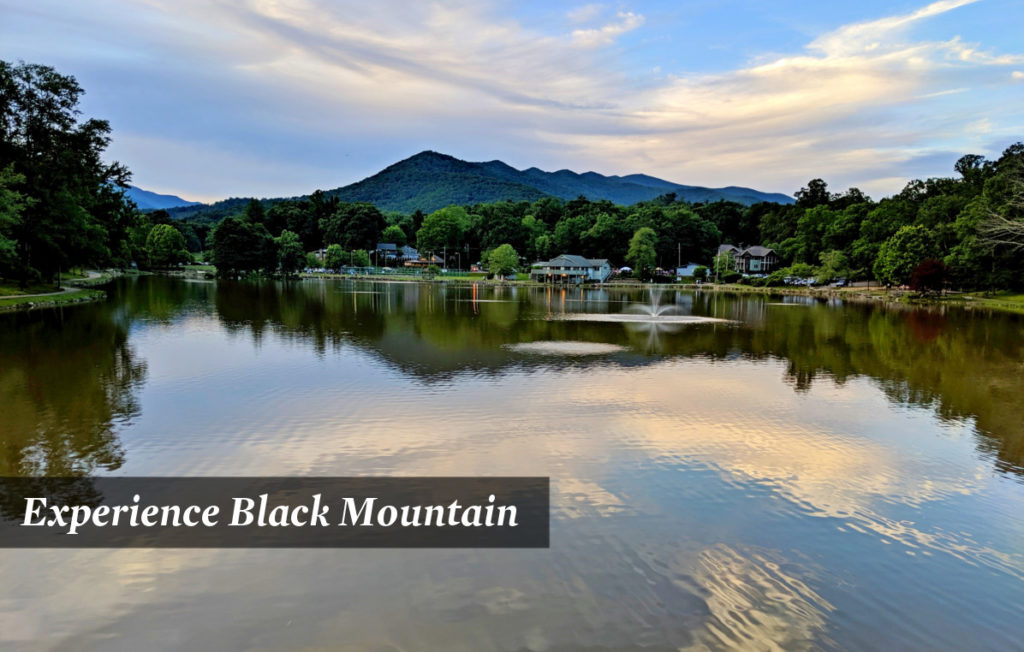 Black Mountain, NC has several exciting, paid, and free things to do in the way of restaurants, drinks, shopping, entertainment, and nature. Voted "The Prettiest Small Town in America," Black Mountain is not one to miss. A great destination for relaxing, soul-searching, adventuring, and so much more, there's always something interesting going on. Or if a quiet escape is what you seek, sink into the serene calmness of the cozy side to this sleepy mountain town.
If you're looking to enjoy the Town of Black Mountain on a daily basis, consider living here! Living in the heart of town is incredibly convenient, and it puts all of Black Mountain right out your front door! Some neighborhoods and types of properties to consider if you want to live right in town are:
Contact us for more information about these communities, or to help you decide which part of Black Mountain best fits your lifestyle!