Black Mountain Condos and Townhomes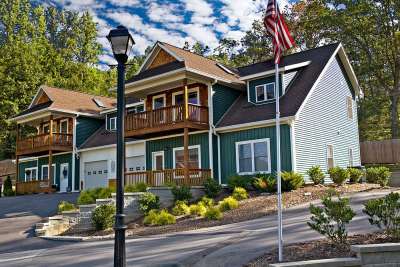 Condos and townhomes for sale in Black Mountain NC are in high demand. These properties usually are low maintenance and some come with amenities. There are several townhome and condo neighborhoods that offer affordable price points. For those with a higher budget, there are higher end options in the Village of Cheshire. These properties make a great option for retirees or second homes.
Moreover, with all the activities and amenities that Black Mountain offers, it's no surprise that these townhomes and condominiums have become so popular. Think pool, gazebo, and outdoor fireplaces! Other perks include proximity to town and all that Black Mountain has to offer. The low maintenance benefit is helpful for many year-round residents and second homeowners alike who prefer to avoid spending time taking care of a house and yard when they can be hiking, mountain biking, shopping, or enjoying one of Black Mountain's many great restaurants. Now they can, by calling and setting up a viewing of these homes today.