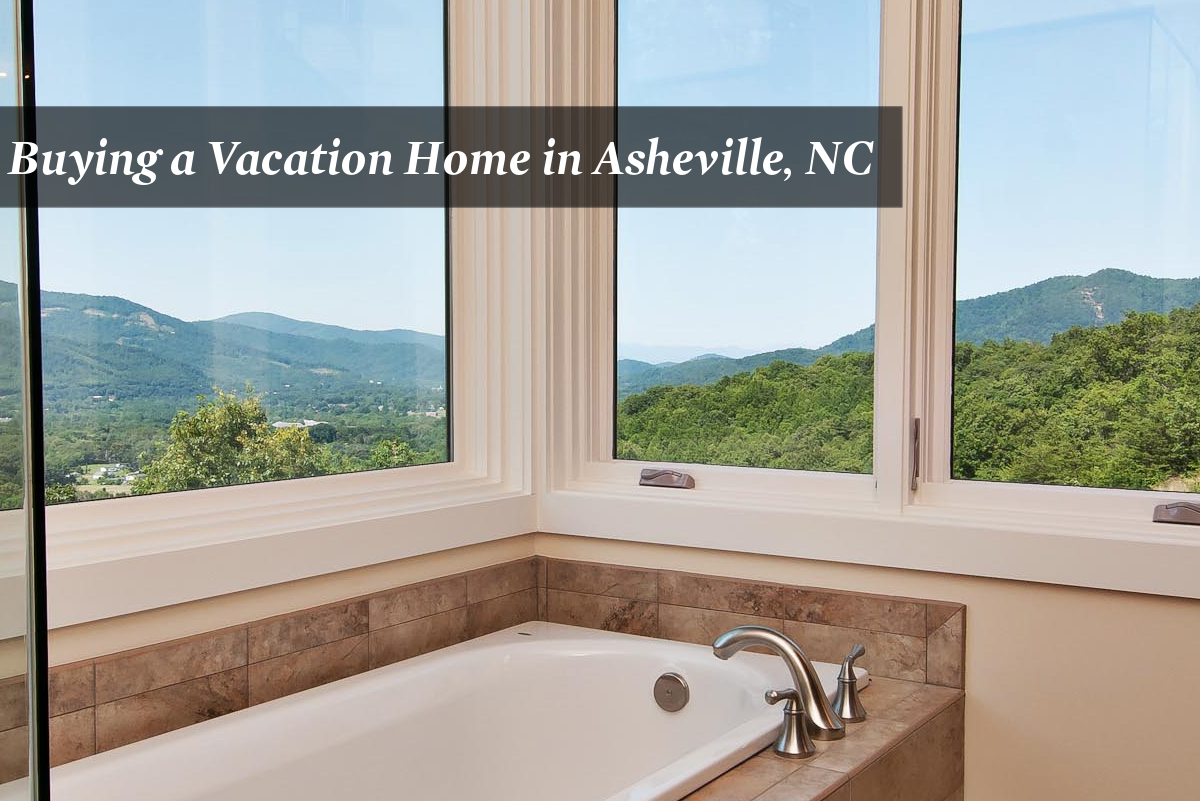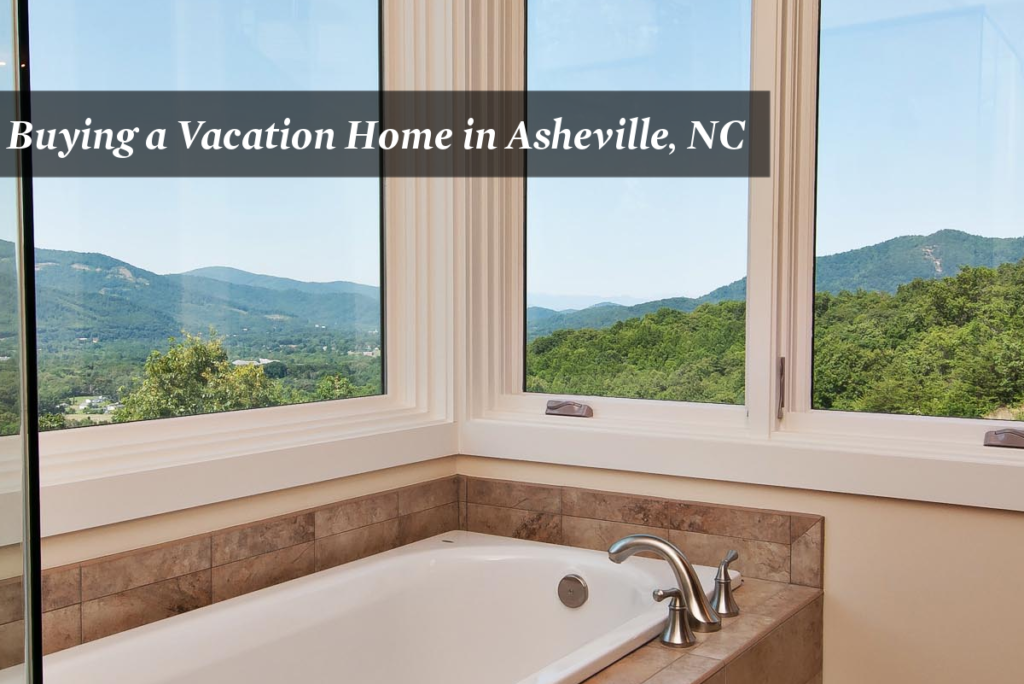 Asheville vacation homes have become a very popular type of investment property. It's safe to say we get more inquiries from buyers looking for vacation homes in Asheville, NC than we do buyers looking for multi-family investment properties. But before jumping into your search for a vacation rental, there are several important things to consider. These include: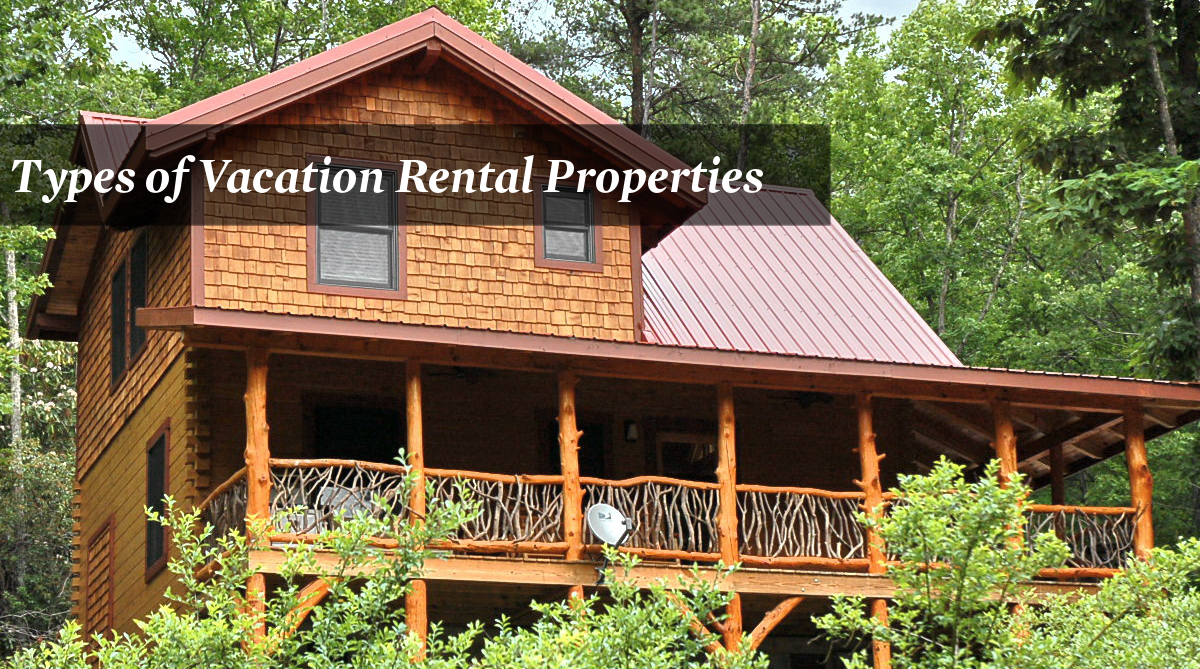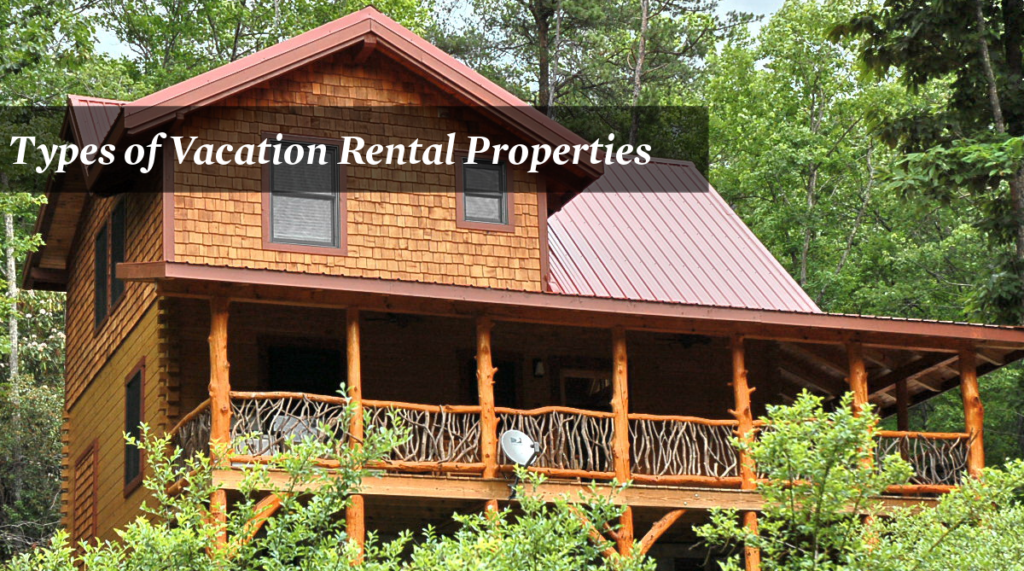 What Types of Vacation Homes are in Asheville?
There are many types of vacation homes that do well as investment properties in the Asheville area. Here are a few common types (but this not an exhaustive list).
Log Cabins in the Woods
Many vacation home buyers (and renters) envision the storybook log cabin home in an idyllic setting in the woods. Maybe there's even a mountain stream that runs through the property. Many vacation renters run Google searches for things like "Asheville cabin rentals" or other similar terms.
In-town Cottages
Buyers considering buying a home in Asheville to use as an income-producing vacation rental shouldn't limit themselves to just cabins. Cottages and bungalows closer into town are also very desirable because they give guests easy access to shops, restaurants, and nightlife. Homes near Downtown Black Mountain or Downtown Weaverville are great options for in-town vacation homes.
Downtown Condos
As a general rule, short-term vacation rentals are not permitted within the Asheville city limits (more on this in a moment), but there are exceptions. Some of these are in the Central Business District in Downtown Asheville. There are some condominium buildings downtown that were issued short-term vacation rental (STVR) permits and "grandfathered in" as permitted vacation rentals. In some cases, these permits don't apply to the entire building, but only to units on certain floors. These specific condos are in high demand and typically sell quickly when they come on the market.
When condo units in Asheville are available for use as a vacation rental, they also sell for more than an otherwise similar unit that does not have the option to be used as a vacation rental.
The Mountain Home with Big Views
Another common renter (that looks for vacation rentals in the Asheville area) wants a home on top of a mountain with jaw-dropping mountain views. Sometimes, only "layered" mountain views will be considered.
This type of vacation home will look great in photographs, and those pictures are great at attracting vacation tenants on sites like Airbnb and VRBO. As a general rule, these homes are located in more rural locations, but that's not written in stone. Some of these homes can be located just outside of the City of Asheville or towns like Black Mountain and Weaverville, and they can still have amazing mountain views. These select homes with big views and easy proximity to amenities in town have incredible potential as vacation rentals.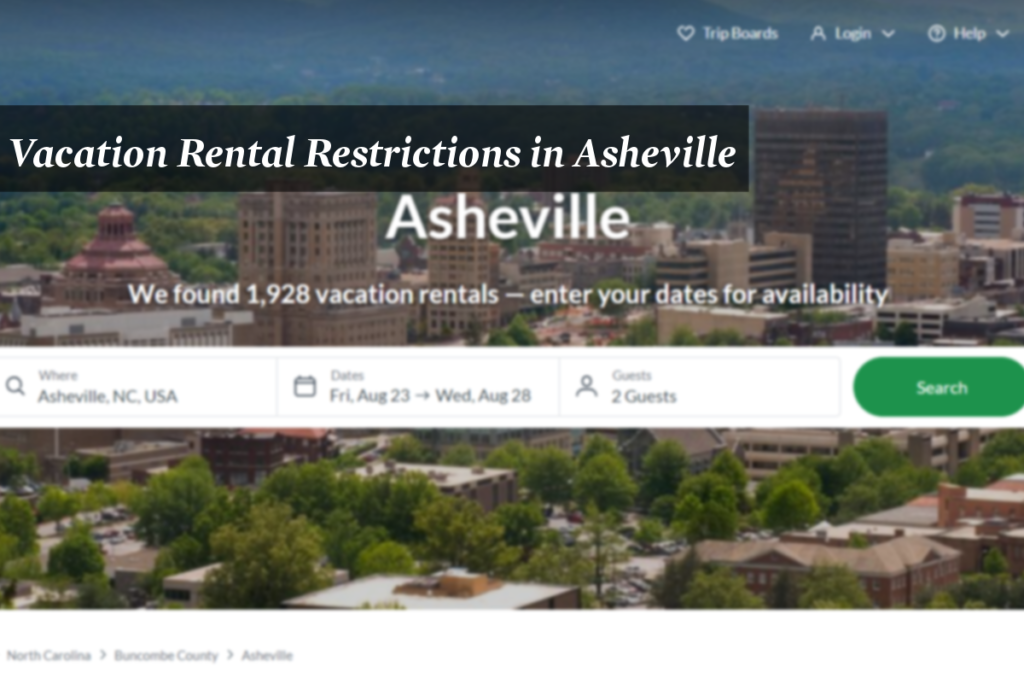 What Types of Restrictions Exist for Vacations Rentals in Asheville?
There are some important rental restrictions to consider before investing in a short-term rental in the Asheville, NC market. These include restrictions imposed by the City of Asheville, as well as private deed restrictions and zoning considerations. It's also important to understand the types of vacation rentals that exist in Asheville.
Short Term Vacation Rentals
In the City of Asheville, short-term vacation rentals are properties rented for less than 30 nights. The owner does not live on the property. Short-Term Vacation Rentals are also referred to as STVRs. The City of Asheville has very specific limitations on homes rented for less than 30 nights.
HomeStays
The key difference between a homestay and an STVR is the homestay is owner-occupied. The owner may rent rooms in the home for up to 30 days as long as the owner lives in the home on a full-time, permanent basis. Homestays have become increasingly popular as the city has clamped down on conventional vacation rentals. But this is not an option for a homeowner who wants to rent their second home (non-primary residence) as an STVR.
City Restrictions
Before buying a home to use for Airbnb or VRBO in Asheville, it's important to understand where you can and can't use a home for such purposes.
The City of Asheville has long had restrictions on using private homes as short-term rentals, and most houses in the city limits were subject to 30-day minimums for vacation rentals. However, this was a complaint-based system and the fines imposed by the city were minimal. So your neighbor would have to be annoyed to the point of reporting the violation, and even then the fines issued by the city were not usually enough to dissuade homeowners from continuing to use their Asheville homes as vacation rentals.
However, in 2016, the City of Asheville began to really enforce the rules on investment vacation properties. Armed with a higher fine of $500 per day and a third-party company assisting the city in identifying short-term rentals, the number of advertised vacation rentals plummeted.
Private Neighborhood Restrictions
Within a neighborhood, there can be deed restrictions that can prohibit short-term rentals or require a minimum number of nights that a home can be used as a rental. This requires a more intimate knowledge of the specific community, so let us help you determine if a particular subdivision allows investment homes to be used as vacation rentals.
Zoning Restrictions
Within the City of Asheville, vacation rentals are only "permitted by right" in areas under "Resort Zoning." However, Resort zoning only applies to the Grove Park Inn and Crowne Plaza Resort, which of course are occupied by these resorts. Even beyond the city limits of Asheville, other zoning ordinances (including Buncombe County zoning) can regulate vacation rentals.
As a general rule, vacation rentals are allowed in all areas where Buncombe County zoning is in effect. But there can still be restrictions on things like the number of vacation cabins permitted on a particular property. So it's always worth investigating and checking with the applicable zoning department.
Managing your Asheville Vacation Rental
Self-Managed Investment Properties
One of the most important things to consider when buying any type of investment property is how you will manage it. It's quite common for owners of investment properties to list their vacation rentals on AirBnb.com, VRBO.com, or other sites. These websites provide incredible exposure, and the owner can handle the cleaning and maintenance themselves (or hire third parties).
These sites can charge several types of fees. These include processing fees (to cover the costs of accepting electronic payments or credit cards), annual subscription fees, or service fees. The bulk of the fees on these websites are typically charged to the renter, resulting in lower fees to the homeowner, or the "host."
Using a Property Manager for Your Vacation Rental
Using a professional vacation rental manager can make owning an investment home for vacation rental a more hands-off investment. But it will come with higher costs. Asheville area property managers typically charge over 20% for vacation home management. But they will also schedule maintenance, coordinate housekeeping, follow up with rental inquiries, and handle the bookings.
The vacation homeowner should still check on the property periodically to be sure the rental home is being maintained as it should be. This is because property managers can get very busy handling inquiries and bookings, and smaller maintenance items can get overlooked. And even the best property manager will not be as meticulous as the homeowner when it comes to taking care of an investment property.
What Kind of Expenses are Involved in Owning a Vacation Home?
The costs involved in owning a vacation home that you rent out are very different than the costs involved in a conventional investment property that is rented out long-term. Here are a few of the key differences to consider before buying a vacation rental property in North Carolina.
Higher Mortgage Interest Rates for Investment Properties
As a general rule, homes purchased for second home use or to be rented out on VRBO are viewed as riskier loans to lenders. Therefore, they typically charge a higher interest rate, usually around a quarter to a half percentage point higher than a mortgage on a primary residence. Also, down payments will usually be around 25%, compared to 20% or even less for primary homes. Of course, there are exceptions, and each situation will vary depending on the borrower's creditworthiness. It's worth speaking with a lender prior to shopping for a vacation home to see what type of financing you can get.
Monthly Expenses for a Second Home
When budgeting for a vacation home purchase, be sure to consider the ongoing costs. The owner of the home will be responsible for all utilities and routine maintenance, as vacation tenants are typically not expected to handle maintenance items.
Here is a list of expenses that you can expect to pay when you buy a vacation home in Asheville. This is not a complete list, but it's a general list that will apply to most properties.
Mortgage interest
Property Insurance
Property Taxes
Electricity
Natural Gas/Propane
Water/Sewer Bill
Phone/Television/Internet
Landscaping Maintenance
Housekeeping (unless billed to the renter)
Cost of Furnishing the Home
Routine maintenance and handyman type repairs
Hot tub maintenance (If the home has a hot tub, it must be cleaned between each renter).
Do Asheville Vacation Homes Pay for Themselves?
Oooohhhh…that's a loaded question. And it really depends. For the buyer looking for maximum cash flow, we usually recommend long-term single-family or multi-family rentals. The costs are lower for long-term rentals, including lower rates for property management. And utilities are typically paid for by the tenants. There is also less turnover and less vacancy, making it easier to project revenue.
But a well-marketed or well-managed vacation rental can definitely make money. If the property was acquired for cash, then it will generate positive cash flow. If there is a mortgage payment involved (known as debt service), then cashflow is lowered by the amount of the debt service. At the same time, the original investment (the down payment) is lower.
The investor's required ROI (return on investment) will determine if the vacation rental is an acceptable investment. But keep in mind that a vacation cabin will also be available for use by the owner's family and friends. In fact, this is why most vacation owners purchase a vacation home in the first place; they want a place to use for themselves, and the rental option helps offset ownership costs when they aren't there themselves.
Where is the Best Place to Buy a Vacation Rental in Asheville?
Again, this is a tough one to answer. But we can help narrow it down. First, be sure to choose an area that allows vacation rentals! This may seem obvious, but it would be an easy mistake to make given the recent changes in such laws in the Asheville area.
It's worth keeping an eye out for Downtown Asheville condos that already have STVR permits. But that's a small market, and so let's assume we're talking about homes outside the Asheville City limits so we're not limited to just homestays. Consider areas located near Asheville but just beyond the city limits so STVRs are permitted and city amenities are nearby. This would include areas like Town Mountain, Fairview, and Arden.
Next, consider other towns that are more pro-vacation rental than Asheville. These areas would include Black Mountain, Montreat, and Weaverville. And keep in mind that generally, every part of the county outside the City of Asheville allows vacation rentals. There are some exceptions, but this is a good way to begin your search for a vacation home to buy. There are a good number of log cabins for sale in more rural areas, and these often make great rental investment properties.
Properties Subject to the North Carolina Vacation Rental Act
One last point to touch on is the North Carolina Vacation Rental Act. Much of this law has to do with how property managers (who must have a North Carolina real estate license) handle deposits and rental agreements. But it also has one very important rule for buyers looking to purchase an investment property to be used as a vacation rental.
If the home you purchase is subject to future vacation rental agreements for up to 180 days after closing, the buyer will take the title to the home subject to those rental agreements. So those agreements must still be honored.
Ready to Buy a Vacation Home in the Asheville Area?
Many of our clients invest in short-term rental properties, especially when they spend some vacation time in our area themselves. We have tons of experience working with second homeowners, and we'd love to help you find your dream getaway in the Asheville area! A great way to get started is to create a listing search and find out about new vacation home listings immediately. Let's get started looking for your perfect property!