Log Cabins for Sale in Asheville NC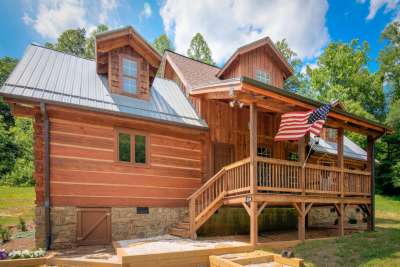 Ready to escape into the mountains, tucked away from the city? Nothing says mountain living like a log home! Buyers can really escape inside the wooded, secluded log cabins that are available for sale in the Asheville, NC area. This location is well known for its construction of storybook log cabins. From small, rustic log cabins to spectacular log home estates, the Asheville area has plenty to offer to anyone looking for a true mountain retreat. These properties are also great options for vacation rentals or second homes.
Buyers also get to enjoy the amenities that comes with living in Asheville. While these homes are often located in the woods or on a nearby mountain, you are never too far from Downtown Asheville and all that comes with it. Tasty restaurants and fun breweries are coupled with nightlife and endless entertainment…if you want it. Maybe you'd rather spend the evening by a warm fire or in the hot tub out on the deck! Reach out or give us a call today and schedule a tour of these properties!