Black Mountain Cabins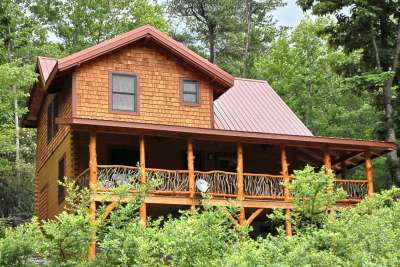 Black Mountain NC is "The Prettiest Small Town in America," according to TripAdvisor. So it's no wonder that thousands of people vacation here every year, and many choose to stay in vacation cabins. There are many rental cabins to choose from, since Black Mountain NC's zoning is very vacation rental-friendly. Buyers and renters of properties in this area get to enjoy long-range mountain views, plenty of fun outdoor options, and access to the town and all of its amenities.
It is also common to see log cabins, post-and-beam, timber frame homes and A-frames, and chalet homes being used as a year-round residence. Not to mention these cabins make fantastic options for those interested in AirBnb or VRBO investments. There is no shortage of people who want to escape to Black Mountain and nearby Asheville to enjoy mountain views and that home-away-from-home-feel.
The full inventory of Black Mountain NC cabins for sale is currently is displayed below.