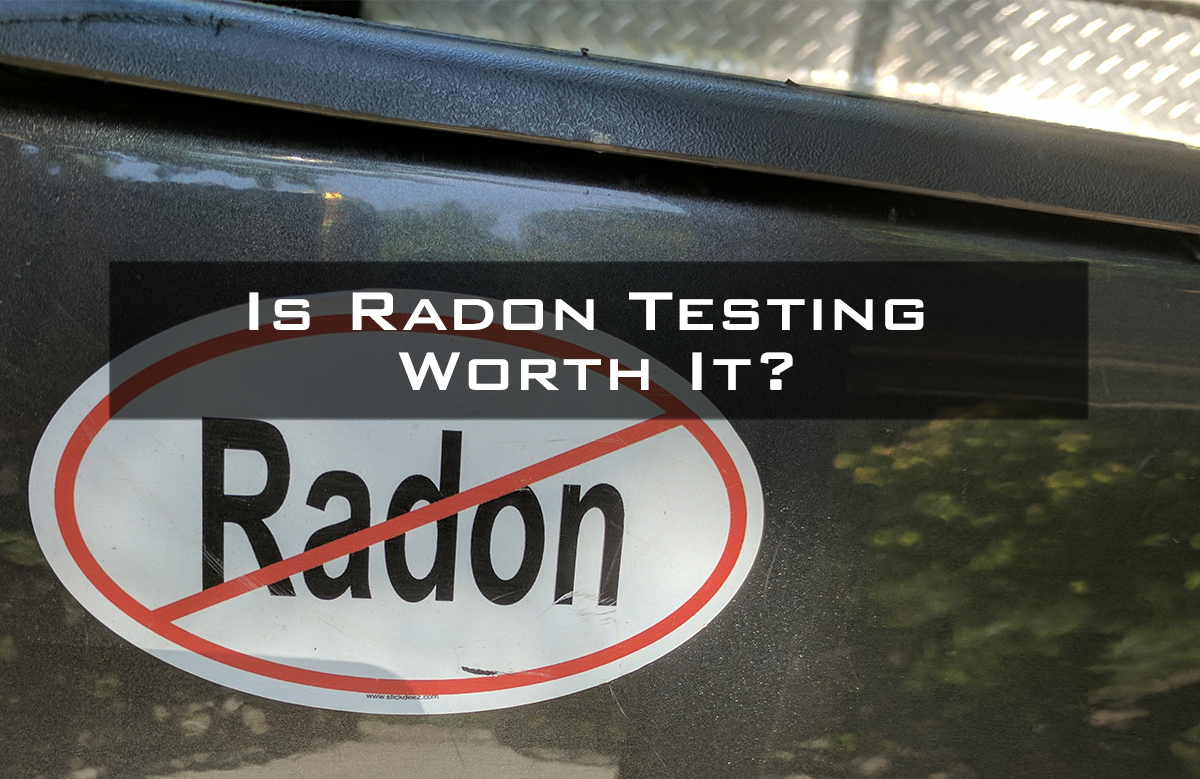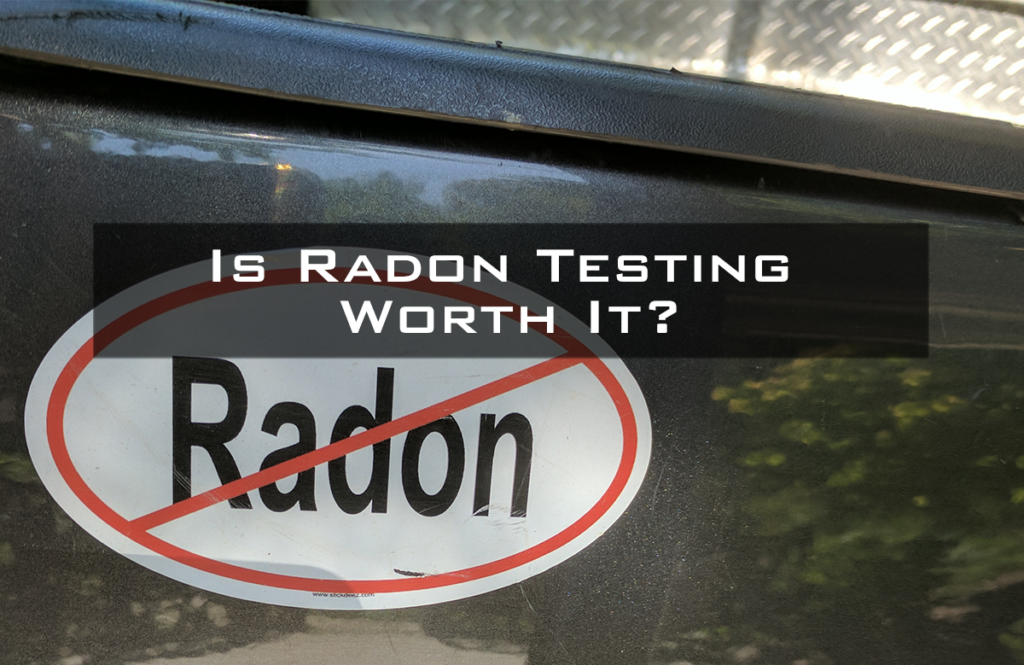 If you're planning to buy a new home in Asheville, North Carolina, you may have already been advised to get it tested for radon before closing and moving in. But is radon testing really worth it? Keep reading to find out why radon testing is important, the average radon levels for Asheville, and how to find radon testing and radon mitigation in Asheville.
Should I Test my Home for Radon Gas?
Yes. Radon is a naturally-occurring gas produced by uranium, thorium, or radium (radioactive metals) as they break down in the ground. The gas can come through cracks and gaps in a home's foundation and fill the air, causing a serious health risk to all inhabitants. In fact, radon gas is the number one cause of lung cancer among non-smokers, according to the EPA, and those who smoke and are also exposed to radon are at an even greater risk of developing lung cancer. The gas is invisible and odorless, so testing for radon is the only way to fully understand the levels of the gas in your home.
Any home can have a radon problem, no matter the age, and two houses next to each other, built in the same style, can have completely different radon levels. Even if your neighbors have no trouble with radon, it is still a good idea to get your house tested.
Average Radon Levels in Asheville, NC
Buncombe County, which contains the city of Asheville, is considered a Zone 1 county by the EPA. This means that homes in Buncombe County have high potential for radon levels higher than 4 pCi/L, due to the chemical composition of the soil in the area. The EPA recommends radon mitigation for homes that test higher than 2 pCi/L, as the dangers of radon increase dramatically as levels rise above that point. As mentioned before, all homes are unique in terms of their radon levels, so you should test your home, either with an at-home kit or through a professional service, to fully understand its radon levels.
Does Radon Mitigation Really Work?
Yes, radon mitigation works. If your home has tested with high levels of radon, don't panic. There are many radon mitigation techniques and systems that will help combat radon in your home, with some reducing levels by up to 99 percent. Many radon mitigation fixes will cost the same as other common home repairs, with costs varying depending on the size of the home.
There are various types of radon reduction systems that work differently and should be chosen based on your home's foundation (and whether or not your home has a basement or crawlspace). Common methods include soil suction (using pipes to suck radon from the soil and away from the home), sealing cracks and other openings in the foundation, and various types of ventilation and pressurization that keep radon away from the areas in which you and your family spend the most time. The EPA recommends methods that draw radon away and prevent it from entering the home.
The system will need to be installed by a licensed contractor who will recommend the best method for your style of home. There are multiple organizations that license radon testers and mitigators, including the National Radon Proficiency Program, the National Radon Safety Board, and Inspector Nation. Click here to learn more from the EPA on choosing a contractor, how radon reduction works, and the different types of radon reduction systems.
What is the Average Cost of Radon Testing and Mitigation in North Carolina?
You can either test for radon using an at-home kit (costing between $10-$30) or by hiring a professional (ranging between $150 and $300, according to HomeAdvisor). If you test for radon along with a general home inspection, the radon test fee might be discounted. Testing costs can be higher depending on the size of the home, as more test kits might need to be used. In our experience, mitigating radon usually costs between $1,000 and $1,500 on average, with larger homes or higher radon levels requiring systems costing up to $4,000. But those more expensive systems are the exception. Also, mitigation costs are generally separate from testing costs.
If you are buying a home and hiring an inspector for a general home inspection, the inspector can also perform a radon test separately. There are many home inspectors who test for radon in Asheville area real estate. (Click here to read our recommendations for Asheville home inspectors). If the test shows that the home has high radon levels, you can ask if the seller will pay for a radon mitigation system to be installed before closing.
Asheville, NC Radon Mitigation and Testing
We recommend the following radon mitigation and testing specialists in the Asheville area:
Does NC Require Radon Testing?
North Carolina does not require a radon test in order for a home to be sold, but if the seller is aware of the home's radon level, that information is considered a material fact and should be disclosed to the buyer. In fact, it is the law that if a real estate agent knows that the house's radon levels are at or above 4 pCi/L, that information must be communicated to the buyer.
Does Homeowners Insurance Cover Radon Mitigation?
Homeowners insurance does not typically cover radon mitigation because it is seen as maintenance and not the result of an accident or an act of God.
Should I be Worried if a House has a Radon Mitigation System?
If you find out that the house you want to purchase has a radon mitigation system, it is a natural instinct to be worried about the home's radon levels. However, you don't need to give up on a home because it has a mitigation system. Remember that all homes can be fixed, and if a system is already in place, it is an improvement to the home.
Radon is not a problem as long as it is dealt with correctly. Radon mitigation systems are effective at keeping the gas out, and they should not discourage you from buying your dream home. Keep in mind, however, that it is wise to do an at-home test for radon every two years (and after any major renovations) to ensure that the levels are still below 2 pCi/L.
There are many steps in the process of buying a home, and testing for radon is one of the most important. Getting the house tested is a vital part of protecting your family's health, saving money, and having peace of mind as you move into your new home. If you're interested in moving to the Asheville area, let us know! We want to help you find the perfect home in the mountains. Also, check out our other blog articles for real estate tips, recommendations, and area insights.