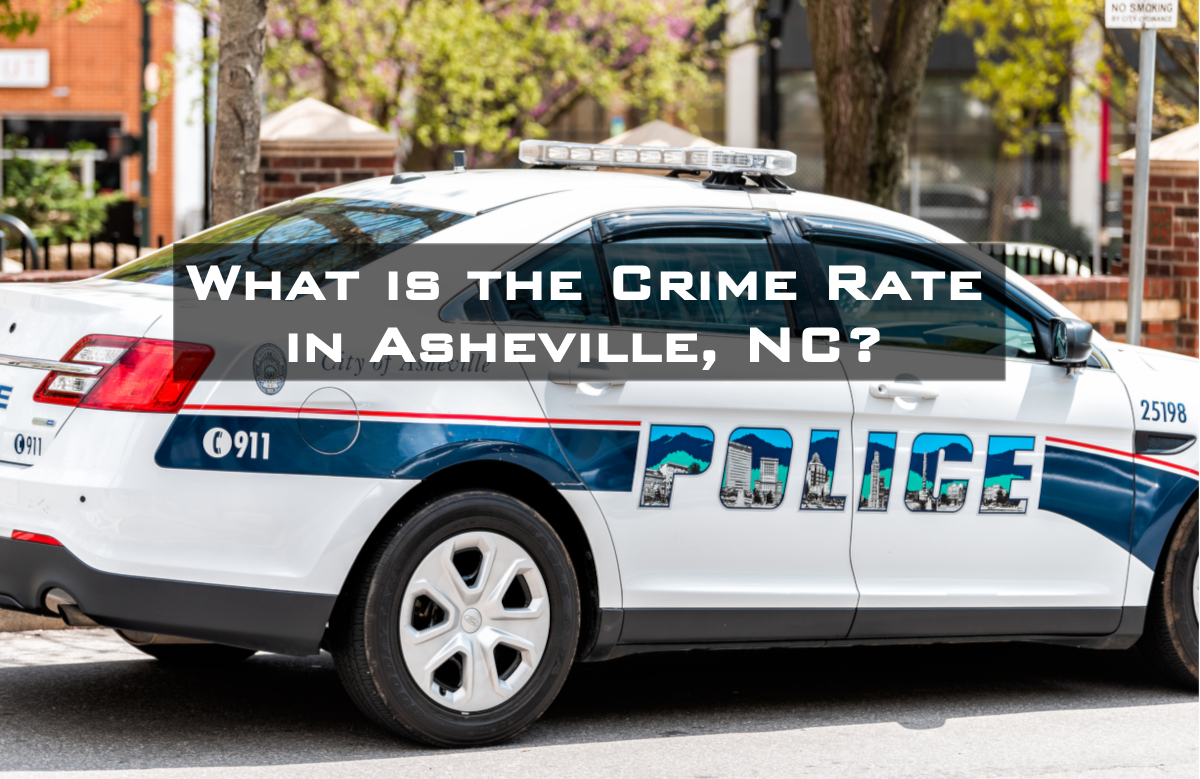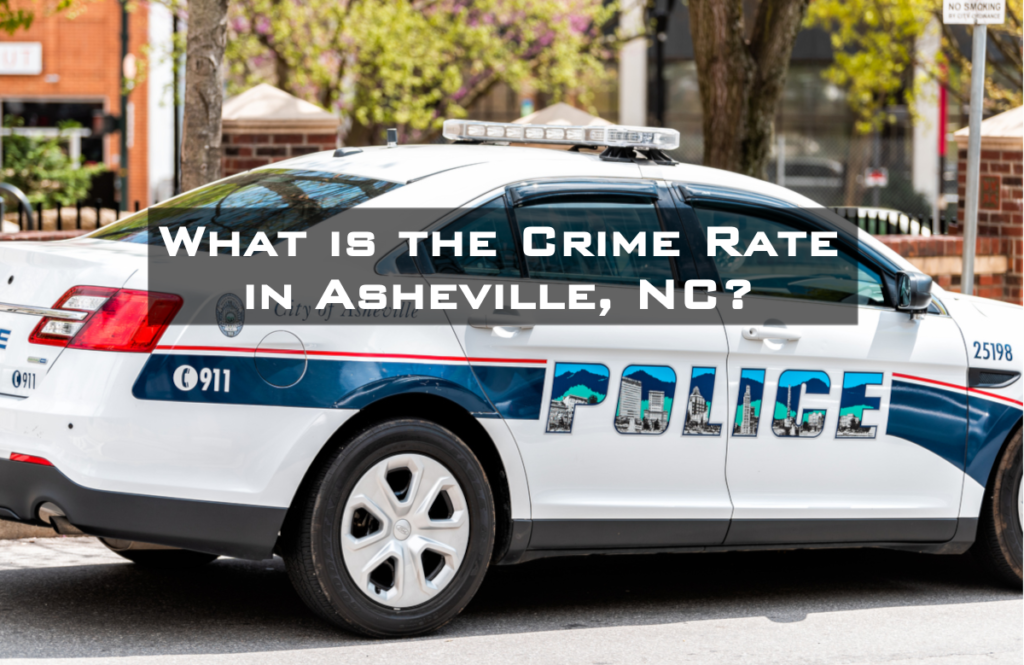 When moving to a new area, one of the first things people want to know about is the crime in the area. In this post, we'll look at some of the main questions people ask about crime and safety when considering a move to Asheville, NC.
Is Asheville, NC Safe?
As a general rule, the Asheville area is a very safe place to live. Asheville is the largest city in Western North Carolina, and the population of Asheville is still only 91,560 (as of 2019). So Asheville still has a small town feel with fewer of the crime problems that can plague bigger cities.
Much of the crime in the Asheville area is petty, non-violent, or drug related. When there is violent crime here, it is typically shocking and becomes the major news story for several days.
What are the Safest Neighborhoods in Asheville?
One of the biggest draws in Asheville is its downtown district. Downtown Asheville is a safe place to visit, and residents and tourists alike frequent the many restaurants, pubs, and shops that downtown has to offer.
The areas surrounding downtown, such as the South Slope, West Asheville, and the River Arts District have seen a boom in both residential and commercial construction and renovation over the last few years. The South Slope, for example, at one time had a lot of dilapidated warehouses, while now it's a haven for some of Asheville's most popular breweries, restaurants, condos, and office space.
West Asheville has long been known for its hip vibe, with residents enjoying the walkable Haywood Road commercial district. As West Asheville has grown in popularity, many older or dilapidated homes have been restored or torn down to make room for new homes.
The River Arts District has become a mecca for artists, and several popular breweries and restaurants have opened there in renovated industrial buildings.
Gated Communities
A lot of prospective Asheville real estate buyers, especially those from larger cities, tell us they are specifically interested in living in a gated community near Asheville. Upon further consideration, it's not unusual for them to decide that they don't really need a gated community for security reasons.
However, for second home owners, a gated community can provide a sense of security when the owners are not here for an extended period of time.
Here are a few gated communities that are worth considering for year-round or seasonal residency.
It's worth noting that a lot of the crime in the Asheville area consists of petty break-ins, such as when cars are left unlocked and people walking by help themselves to whatever may be inside. For this reason, be sure to lock your cars at night, or consider homes with garages or homes that are not situated right on a main street.
There are also a lot of safe neighborhoods in and around Asheville that are not gated. And they're not limited to just one part of town. Let's take a look at some great non-gated neighborhoods in Asheville, as well as some of the safest small towns in the area.
Neighborhoods with On-Site Amenities
Some of the most desirable (and safest) neighborhoods in the Asheville area are the ones with lots of amenities in the neighborhood. These subdivisions instantly create a sense of community, because neighbors and families can build relationships with each other while enjoying playgrounds, tennis courts, hiking trails, and other neighborhood amenities. And of course, these neighbors look out for each other's homes, especially when a homeowner is out of town.
Asheville offers a lot of neighborhoods with loads of on-site amenities. Here are a few of our favorites.
Safe Small Towns around Asheville
Outside of Asheville are numerous small towns, and many have that Mayberry small town feel. These towns are all inherently safe, providing great options for people wanting a quiet yet socially active lifestyle. Many people move to the Asheville area to live in one of these small towns where they can walk to their favorite coffee shop or restaurant, take their dog everywhere they go, and meet new neighbors in town.
You can find multiple lists online of the "Safest Towns in North Carolina," and you'll usually find several towns in Western North Carolina that make the list. For example, this study of the 50 Safest Cities in North Carolina included Hendersonville, Waynesville, Brevard, Woodfin, Fletcher, and Black Mountain. And this list of The 10 Safest And Most Peaceful Places To Live In North Carolina listed Black Mountain as the state's 9th safest town. So there are numerous options for safe, quiet, small-town living in the areas around Asheville.
Asheville Crime Maps and Crime Reports
When researching Asheville's neighborhoods, real estate buyers can review the crime reports and crime maps put out by local law enforcement agencies. Here are some references to research crime in and around Asheville, NC.
Asheville Police Reports
The Asheville Police Department provides data about recent arrests, crime events, and even maintains its own crime map on its "Asheville PD Police to Citizen" website.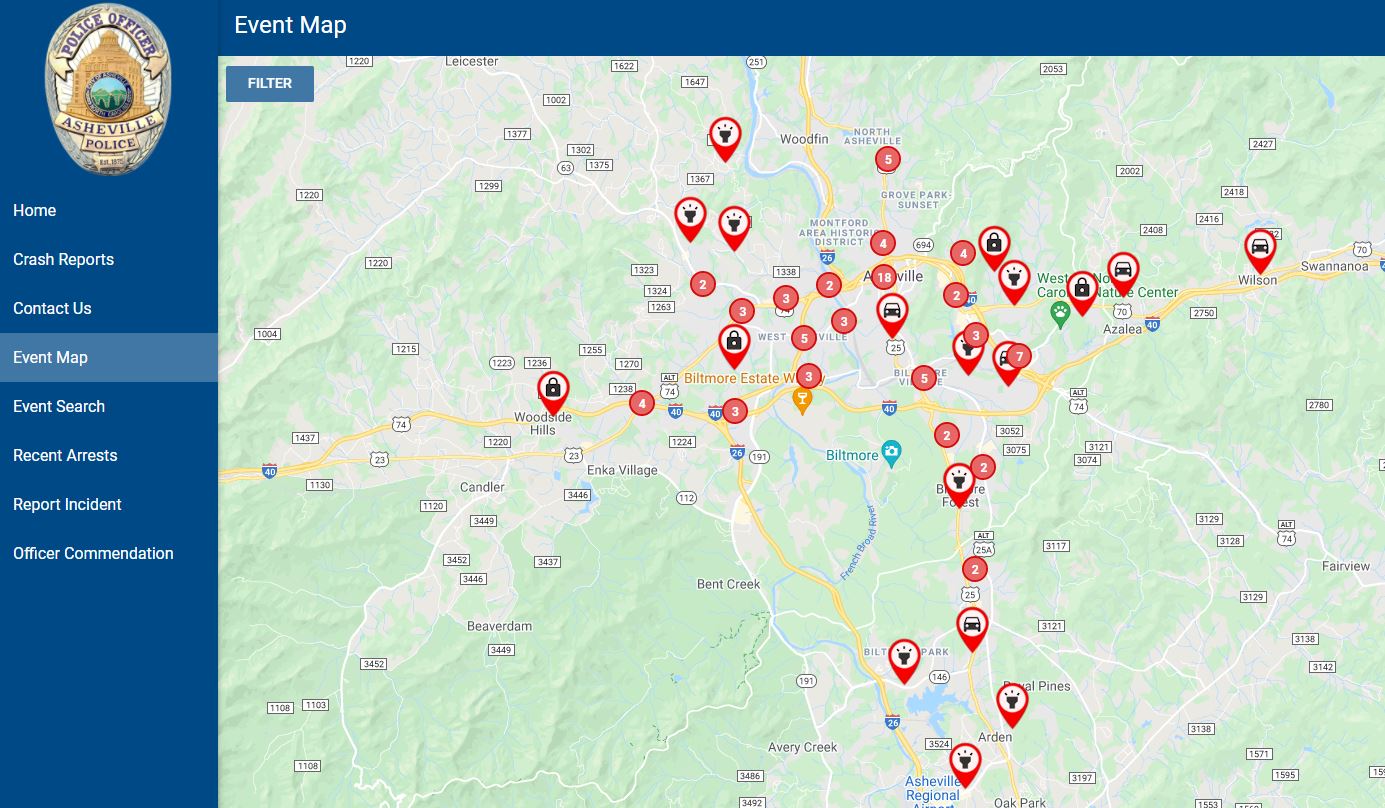 Buncombe County Sheriff Reports
The Buncombe County Sheriff's office has jurisdiction throughout Buncombe County. However, residents of townships and municipalities (such as Black Mountain, Biltmore Forest, Montreat, Weaverville, and Woodfin) receive their primary law enforcement services from their municipal police department.
The Buncombe County Sheriff's Office maintains a crime database that's very similar to the one provided by the Asheville Police Dept. The website is called "Buncombe County Sheriff's Office Police to Citizen."
Sex Offender Search
The North Carolina State Bureau of Investigation maintains a statewide sex offender registry. There is also a national sex offender database provided by the U.S. Department of Justice. Both are available free to the public.
Moving to Asheville
If you're curious to learn more about the towns and neighborhoods in the Asheville area, we'd love to help! There are a lot of factors to consider, such as Asheville's school ratings, proximity to Asheville's parks and playgrounds, and access to amenities and things to do. Give us a call, and let's discuss what features you're looking for in a community.