West Asheville NC Real Estate for Sale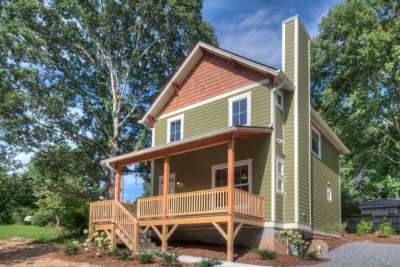 Cool. Hip. Trendy. West Asheville real estate for sale is definitely one of the most in-demand. Featuring a vibrant restaurant scene, several live music venues, and lots of shopping, there's always fun things to do in West Asheville, making it a sought-after area for real estate and tourists. Many parts of West Asheville are served by sidewalks, making much of this side of town walkable to most Asheville amenities and accolades. Haywood Road is widely considered to be the "main drag" of West Asheville, with some of the most popular restaurants and pubs located on this street.
Many homes in West Asheville are part of new "pocket neighborhoods," but they're still considered "West Asheville." Most of these newer neighborhoods include only a handful of homes. There are also several older subdivisions, including some that are nearly a hundred years old. Some of the older communities include Amboy Heights, Bear Creek, Falconhurst, Galax Park, Horneyhurst, Horney Heights, Malvern Hills, and Morningside Park.
Land in West Asheville is highly desirable for buyers looking to build a home, but competition can be fierce, with home builders looking to buy real estate on sale for spec homes. Parcels that have the potential to be subdivided into smaller lots are frequently purchased by developers looking to create a pocket neighborhoods. These newly divided lots are often small, resulting in low-maintenance properties for buyers that want to enjoy the West Asheville lifestyle. These neighborhoods frequently offer green-built or modern homes, fitting in with the trend towards sustainable construction and energy-efficient design. For more information on West Asheville's history, its best restaurants and breweries, and things to do, check out our West Asheville blog post.