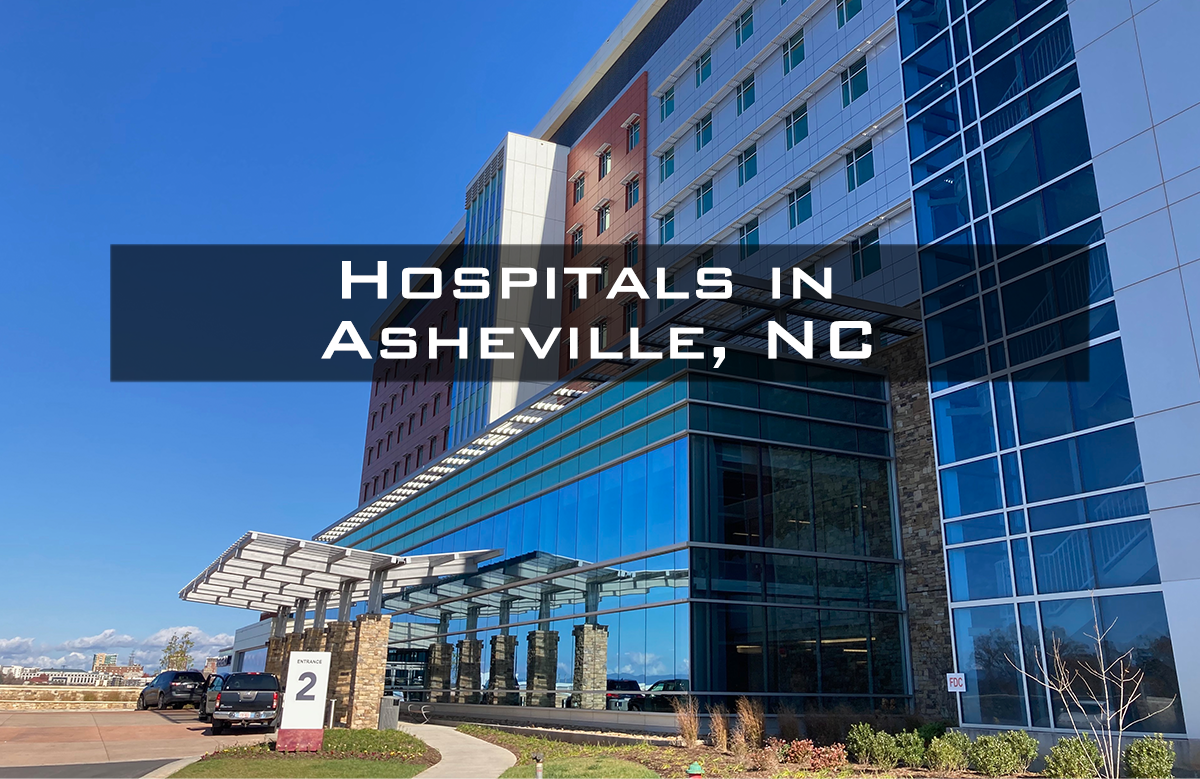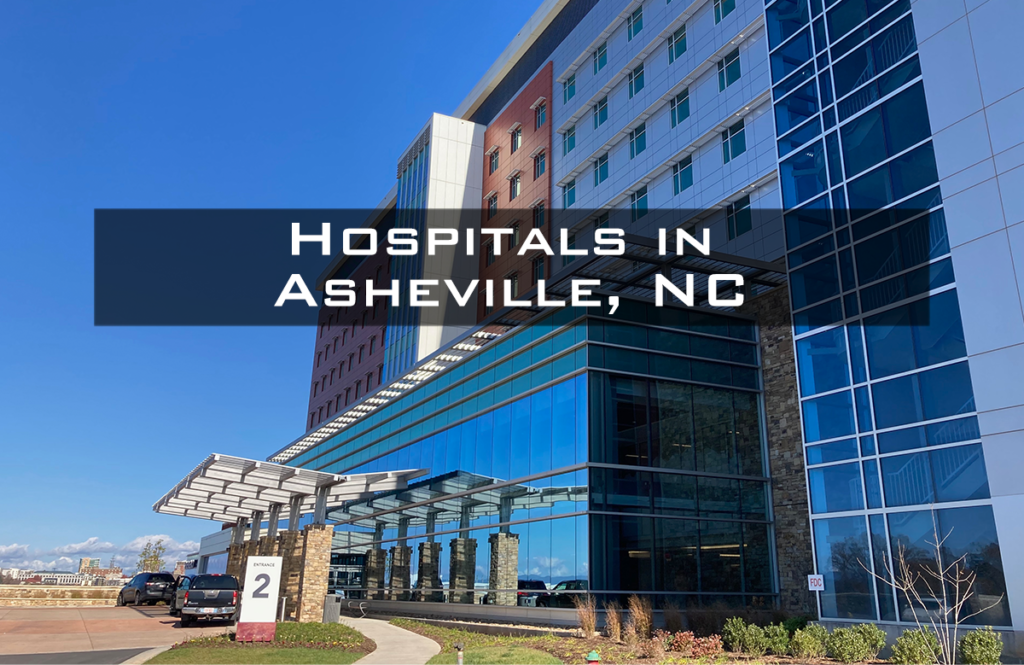 Asheville, North Carolina, is a hub for both healthcare workers and those seeking high-quality medical care. Whether you're looking to bring your passion for medicine to the mountains or you're seeking treatment, Asheville has healthcare options that will suit your needs. Branches of Mission Hospital, an award-winning healthcare provider, can be found all over the area, along with specialty offices, urgent care providers, and animal hospitals, too. Read on to find our list of the best hospitals in Asheville, NC, for both people and their pets.
How is Medical Care in Asheville, NC?
You'll find some of North Carolina's best medical care in Asheville. The city is home to Mission Health System (detailed below), an award-winning, comprehensive provider with member hospitals all over Western North Carolina. The region's central provider of veterans' healthcare services is also located in Asheville (also detailed below). Due to Mission Health's prominence, there are also many doctors practicing in Asheville, so you'll be able to find a practitioner for almost any need in the area.
Your pets are covered, too. There are veterinarians and animal hospitals throughout Asheville (check out the "Animal Hospitals" section below).
Asheville is home to the Mission Health System, a seven-hospital organization serving Western North Carolina.
What Hospital do I go to in Asheville?
Mission Hospital
Mission Hospital is Asheville's main hospital, located close to both downtown Asheville and the Biltmore House. Since its humble beginnings in 1885, the Mission Health System has grown into a seven-hospital organization, serving nearly a million people throughout the area and employing 12,000 healthcare workers.
With offices all over Asheville and the surrounding counties, Mission Health has branches in nearly every area of medicine. Aside from emergency care, the hospital offers services including maternity, pediatric, cancer care, hospice, mental health, sports medicine, neurology, rehabilitation, surgery, and many more.
In mid-2020, Mission Health was named the number one hospital in the state by Business North Carolina. The hospital was also ranked among the nation's Top 15 Health Systems six times in the last seven years by IBM Watson Health. This means Mission saw higher survival rates, fewer complications, shorter stays and emergency room wait times, and better patient experiences overall. Mission has been specifically highlighted as a great cardiovascular hospital, as it was listed by IBM Watson Health as one of the 50 best in North Carolina.
Mission Health's member hospitals include the following:
Angel Medical Center (Franklin, NC) – full-service community hospital serving Macon County, NC.
Asheville Specialty Hospital (Asheville, NC) – long-term, acute care hospital for patients with complex conditions.
Blue Ridge Regional Hospital (Spruce Pine, NC) – community hospital serving Mitchell County.
CarePartners (Asheville, NC) – service provider that works with hospitals and their recently discharged patients to coordinate rehabilitation, home health, adult care, and hospice.
Highlands-Cashiers Hospital (Highlands, NC) – community hospital serving Macon, Jackson, and other surrounding counties.
Mission Hospital McDowell (Marion, NC) – community hospital serving McDowell County.
Mission Hospital (Asheville, NC) – main campus of Mission Health System.
Mission Children's Hospital (Asheville, NC) – pediatric branch with 96 beds dedicated to infants and children.
Transylvania Regional Hospital (Brevard, NC) – community hospital serving Transylvania County.
Mission My Care Now Clinics (Arden, Franklin, Marion, Spruce Pine, and Clyde, NC) – walk-in, non-emergency clinics offering daytime, after-hours and weekend care.
What Insurance does Mission Hospital accept?
Mission Health System accepts most primary insurance plans including commercial insurance, auto accident, workers' compensation, Medicare, and Medicaid.
Who owns Mission Hospital in Asheville, North Carolina?
Mission Hospital was acquired by Nashville-based HCA HealthCare, the biggest hospital operator in the country, in 2019.
Charles George VA Medical Center
The Charles George VA Medical Center, located in East Asheville, provides healthcare services for veterans who are residents of Western North Carolina, upstate South Carolina and Georgia, and eastern Tennessee. As the region's central provider of veteran services, this VA Medical Center offers a wide variety of services, ranging from emergency care to mental health appointments. The VA Medical Center also has clinic locations in Hickory, Franklin, and Rutherford County, NC.
Asheville Specialty Hospitals
As part of the Mission Health system, Asheville Specialty Hospital works with patients with complex conditions and their doctors to provide long-term, acute care. It is the only accredited hospital of this kind in the Western North Carolina region. For those transitioning from the ICU, needing rehabilitation, wound care, and pain management, as well as those in need of radiation therapy, infection prevention, dialysis, or pulmonary care, Asheville Specialty Hospital offers customized treatment plans and support on the road to recovery.
Other Asheville Area Hospitals
AdventHealth Hendersonville (formerly called Park Ridge Health) serves those in Henderson County (south of Asheville) and the surrounding area. The main hospital campus is in Hendersonville, NC, but their primary care offices are located throughout Western NC. AdventHealth Hendersonville is part of the national AdventHealth hospital chain, with services including primary care, emergency care, older adult, cancer, urology, maternity, neurology, home health, and more. They also have an urgent care location, AdventHealth Centra Care, located in Arden, NC.

Animal Hospital East and the Swannanoa Valley Animal Hospital are two of many top-notch veterinary care facilities in the Asheville area.
Animal Hospitals in Asheville, NC
No matter where you are in Asheville, you can find fast, compassionate care for your pet. Here are just a few of the premiere veterinary care providers in Asheville.
North Asheville
Located close to downtown Asheville, Charlotte Street Animal Hospital offers a full slate of animal care services. From emergency care to preventative services, chiropractic, dental, cat boarding, and even acupuncture, Charlotte Street provides a wide variety of treatments for dogs, cats, small mammals, reptiles, and other exotic pets.
East Asheville
Animal Hospital East is located close to the VA Medical Center on Tunnel Road. They serve cats, dogs, birds, reptiles, rabbits and small mammals and offer bathing and boarding as well as medical services. Additionally, if you're living in or visiting Black Mountain, NC (about 25 minutes from Asheville), your closest option will be Beacon Veterinary Hospital (dogs and cats only).
West Asheville
The Pet Vet on Patton is located between downtown and West Asheville. They offer emergency care, pharmacy services, and dog and cat boarding as well as doggie daycare.
South Asheville
The south location of Asheville Veterinary Associates is located on Sweeten Creek Road, a short drive from the Biltmore House and downtown Asheville. They offer emergency care, dental services, and wellness appointments for dogs and cats. For Hendersonville, NC residents and visitors, check out Hendersonville Animal Hospital, which offers veterinary care, boarding, and grooming for dogs and cats.
If you're seeking medical care – or seeking to provide it – Asheville is the place for you. Thousands of medical professionals have made Asheville their home, and many more patients have experienced personalized, state-of-the-art treatments and heartfelt care in the mountains of Western North Carolina. If you're looking to move to the area, let us know. We'd love to help you make the mountains your new home.