Homes and Land for Sale in Brevard NC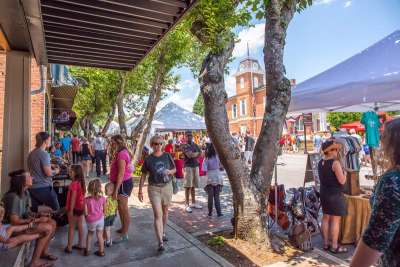 Brevard is a cozy, artsy town in Transylvania County, otherwise known as the "Land of the Waterfalls." Here, you can be one with nature. Located at the entrance to Pisgah National Forest, this charming town is a stone's throw away from tons of hiking, biking, camping, fly fishing, and adventure opportunities. It's also close to Dupont State Forest, home of nearly 100 more hiking trails and the famed Dupont Slickrock mountain bike trails. The downtown area is also home to the White Squirrel Music Festival. Brevard is a haven for annual festivals, summer camps, breweries, upscale retirement communities, and special events for the community. In Brevard, there's a little something for everyone! Downtown also has a booming art scene and tons of entertainment, restaurants, and pubs.
Homes and land for sale in Brevard NC have a lot to offer buyers in the way of amenities, nature, and entertainment. This particular real estate market offers single-family homes, condos, townhomes, and lots that range from very affordable to ultra high-end.
Brevard, NC Real Estate Listings