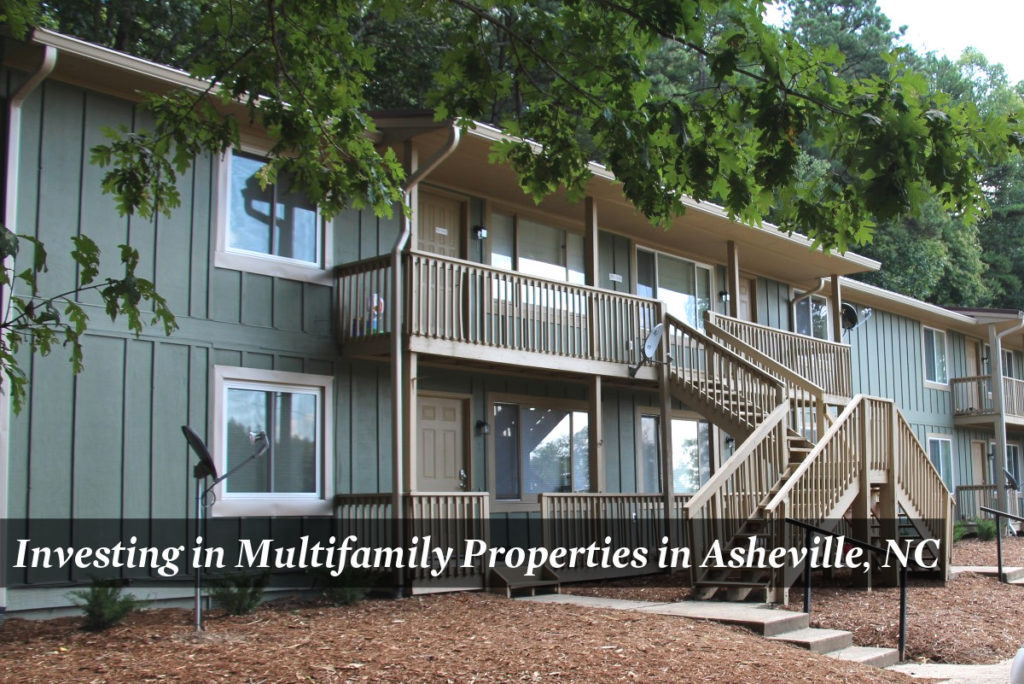 Investing in multi-family real estate is a great way to build long-term wealth, as well as generate monthly income. In this post, we'll discuss the pros and cons of investing in multi-family properties, the types of multi-family real estate available in the Asheville market, and the steps to evaluating multi-family investment opportunities.
What is Multi-Family Real Estate?
Multi-family real estate is any residential property that is built to accommodate more than one family. This includes duplexes, triplexes, quadplexes, larger apartment buildings, mobile home parks, and even single-family homes that have been converted to include at least 2 separate dwellings.
Duplexes, Triplexes, and Quadplexes
These multi-family properties offer between 2 and 4 units, and this is an important distinction. Multi-family buildings with 4 or fewer units can be purchased with conventional financing, while buildings with 5 or more units typically require commercial financing.
Apartment Buildings
More experienced investors (and investors with more capital) often prefer larger apartment buildings. These buildings provide economies of scale, but also require larger capital expenditures for things like new roofs, re-paving parking lots, exterior painting, and other large maintenance projects.
In the Asheville market, most apartment buildings fall in the range of 6 to 20 units. There are much larger buildings, but these are typically held by larger corporations and institutional investors. These properties will have more amenities available for renters, such as swimming pools and fitness centers. They also have full-time management staff on site.
Mobile Home Parks
In the Asheville, NC market, mobile home parks are a popular type of investment. If you've spent any time in Western North Carolina, you know that mobile homes are common in general. According to the Housing Assistance Council, 16% of the housing in Buncombe County is comprised of mobile homes.
In the case of Asheville mobile home parks, these homes can be owned by the park owner or owned by the homeowner, in which case the homeowner pays lot rent to the park owner. Typically, the park owner pays for landscaping and grounds maintenance, as well as dumpster fees and road maintenance.
The map below shows just how common mobile home parks are around Asheville, NC.
Single Family Homes with Accessory Dwelling Units
Quite possibly the fastest growing segment of multi-family housing in Asheville is the rise of basement and garage apartments, studios, and other arrangements. In many cases, these homes were originally single-family homes with unfinished basements or room on the land to build an accessory dwelling unit (ADU). These additional apartments can be rented out long-term or short-term if zoning and private deed restrictions allow. In the City of Asheville, rental terms (in most cases) must be 30 days or more. So buying real estate for vacation rental or AirBnb in Asheville requires some extra due diligence to confirm that the property can be permitted as a short-term vacation rental (STVR).
Where to Buy Multifamily Properties in Asheville, NC
Center of Asheville
Asheville sits right in the center of Buncombe County, and the areas in the center of Asheville are great for multi-family real estate investment. Vacancies here are very easy to fill. The area's major employers, such as Biltmore and Mission Health Systems, are located here, creating high demand for housing. The center of Asheville is also home to some of the most expensive real estate in our market, meaning that many residents can only afford to rent.
Multi-family properties here consist of apartment buildings of all sizes and houses that have been carved up into duplexes, triplexes, and quadplexes. One neighborhood that is well-known for having older homes with multiple dwelling units is Kenilworth. Kenilworth is the largest of all Asheville neighborhoods, and it's very conveniently located near Downtown Asheville, Mission Hospital, and the Biltmore Estate.
Surrounding Towns and Suburbs
As you get a little further out from the center of Asheville, you'll continue to find the same types of multi-family properties, but mobile home parks also come into the mix. Once you're out of the City of Asheville, you'll find single-family homes with secondary dwellings (such as basement apartments and garage apartments) that can be rented out long-term or short-term. The option to have a short-term rental drives many buyers into the areas just outside of Asheville, including Black Mountain, Swannanoa, and Weaverville.
Rural Areas
Multi-family properties in the rural parts of Western NC consist almost exclusively of mobile home parks and larger tracts with multiple homes. You'll also find single-family homes with accessory dwellings. Since most of the rural areas in WNC have septic systems instead of public sewer lines, density is limited.

Why Should You Invest in Multi-family?
Investing in multi-family income-producing properties offers several advantages over investing in single family homes.
Economies of Scale
As mentioned before, multi-family properties benefit from economies of scale. When you own a 4-plex, for example, you have only one roof to replace, as opposed to 4 roofs on 4 single-family homes. You may also get better pricing on things like lawn maintenance, snow removal, and other jobs since the jobs are larger and not subject to minimum service call fees.
Faster Portfolio Growth
It's also easier and faster to acquire multiple properties when you buy multiple units at once. Building a similar portfolio of single family homes requires more time shopping, multiple mortgages, and separate closings for each property. All of this means increased costs to the investor.
Property Management is more Feasible
It's common for single-family investors to manage their own rental properties. But multi-family investors are accustomed to hiring managers and including the management fee in their income projections. Owning more units means the cost of hiring a property manager can be spread among all of the units.
Multi-Family Properties Hold Value
Multi-family buyers typically evaluate a property's value based on income and cap rate, not just sales comparables. In a desirable area like Asheville, rent rates typically increase over time. This means that keeping the property in good condition and not deferring scheduled maintenance should result in not only higher rents, but higher property values in the future. This means cap rates should increase, as well as the expected selling price of the building.
Tax Breaks for Multi-Family Real Estate
While tax laws change frequently, there are always some significant tax advantages to investing in multi-family properties. First, the gains from the sale of real estate can be deferred if the seller purchases a similar property. This is known as a 1031 exchange. Such exchanges are a great way to increase the number or size of multi-family properties in your portfolio.
Some real estate investors may benefit from the qualified business income deduction in the Tax Cuts and Jobs Act of 2017. Also, some rental income can be treated as passive income, which is taxed differently than ordinary self-employment income. Each investor's situation should be discussed with a CPA.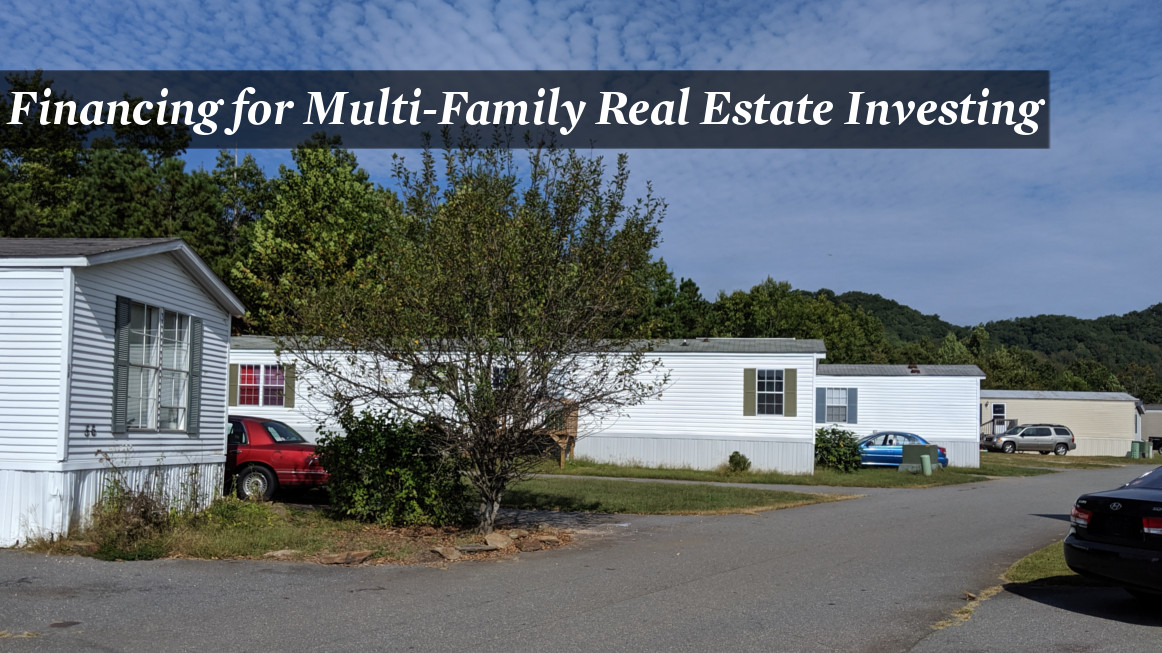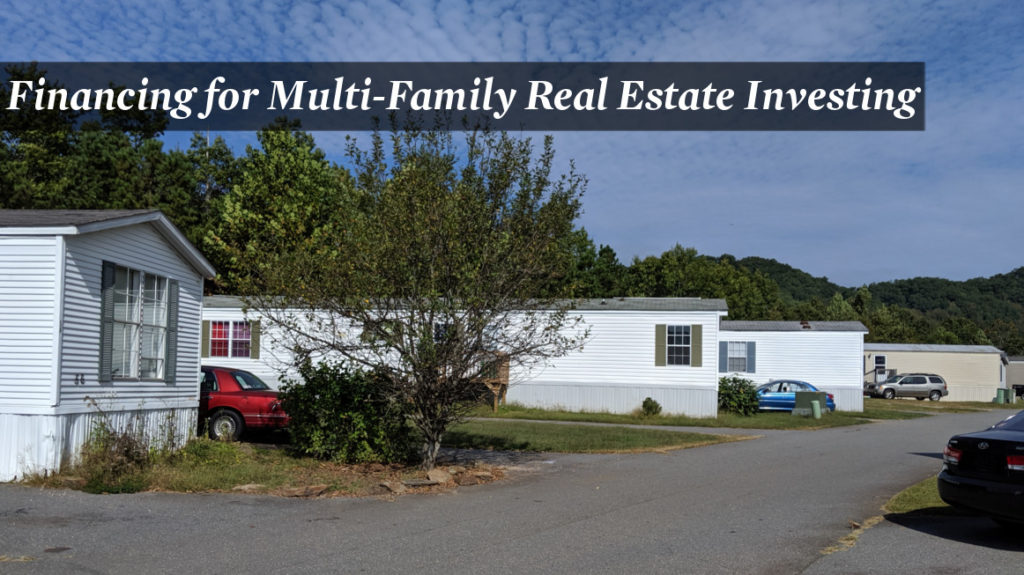 Financing for Multi-Family Real Estate Investing
As mentioned before, multi-family properties of 4 or fewer units typically fall under different financing requirements than buildings with 5 or more units.
Financing for a duplex, triplex, or quadplex typically requires a larger percentage down payment. In my experience, this is usually 25% of the purchase price. Rates will also be a little higher than what you might find with single-family homes. This increase will vary, but as a general rule, expect rates to be about a quarter of a percentage point higher.
Commercial lending is required for purchasing 5 or more units. These loans may require a lower percentage down, but they also typically have to be re-financed every so often – sometimes as soon as 5 years. This is because most commercial loans have a balloon payment, at which time the entire remaining balance is due.
How Can I Invest in Multi-Family Property?
The first step in investing in multi-family investment property is to find out how much you can afford. This doesn't mean you have to buy the biggest property you can afford, but at least you'll know your max budget. To do this, speak with a local lender. Most banks and mortgage lenders will loan on smaller properties, but for 5 or more units you'll want to speak with a commercial lender. We can recommend lenders for any size multi-family property, so if you need a lender, contact us.
Next, consider the type of management you want to do. Do you want to be hands-on, attracting and screening your own tenants, scheduling your own maintenance, and taking care of repairs? Or, do you want to hire a management company to handle these tasks for you? Most management companies require that the property be kept up to a certain level, so if you're considering full third-party management, the property condition will need to be good enough for them to take on the management contract.
Now, it's time to start shopping. Use a local real estate agent who has experience in selling rental properties, and perhaps even an agent who has owned their own income-producing properties. This will add another level of real-life experience to help you make the right decision. A great way to stay on top of the current inventory is to sign up for automatic listing alerts when new multi-family properties come on the market.
4 Common Mistakes Investors Make when Buying Multi-Family Property
While shopping for income-producing properties, there are some potential pitfalls to watch out for. Here are some common mistakes that we have seen real estate investors make more than once over the years.
Not budgeting for repairs – It's imperative that you budget for potential repairs. All real estate will require on-going maintenance, and there will be the occasional large expense, such as a new roof, new HVAC, or a new water heater. The landlord should have the funds in reserve to pay for these items when they are needed.
Overlooking the amount of maintenance needed – Many inexperienced real estate buyers get excited about owning investment property, and they look past the amount of time and money that will be needed to keep the property in good repair. When evaluating a potential investment property, be sure to create a maintenance schedule and maintenance budget that factors in the characteristics of the potential property.
Underestimating the amount of money needed for a down payment – This goes back to the first step of buying multi-family real estate; talk with a lender to find out how much you can afford. I've seen buyers spend hours upon hours studying the market, creating maintenance schedules, etc., all while significantly underestimating how much cash will be needed to close on a sale. Then, they found out they had done all their research on properties that were out of their price range.
Incorrectly estimating rental income – This is another potentially disastrous mistake. You absolutely must have an accurate idea of what your property will rent for each month. This can be accomplished several ways.

Scan the available rental listings in the area for similar properties. Understand that some of them will rent for less than the advertised rate.
Talk with friends and neighbors who own similar rental properties. Find out what they charge per month and how long it usually takes to find new renters.
If you're considering hiring a property manager, ask them to provide a market rental analysis. Pricing the rental correctly is part of their job.
There are a lot of factors to consider when buying multi-family real estate in Asheville. Even for experienced real estate investors, it makes sense to have a second set of eyes looking at each potential property. A good buyer's agent can also provide local knowledge about zoning and other restrictions. Let us help you evaluate the options on the market and find the right investment for your portfolio.