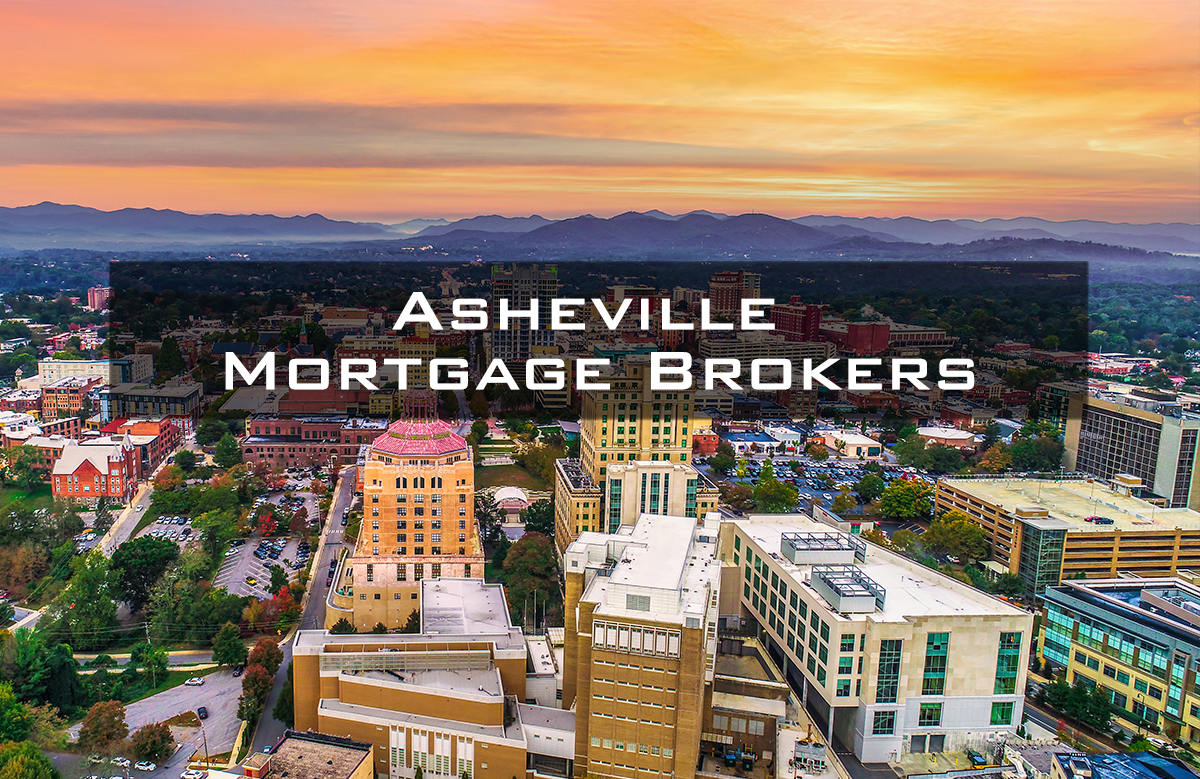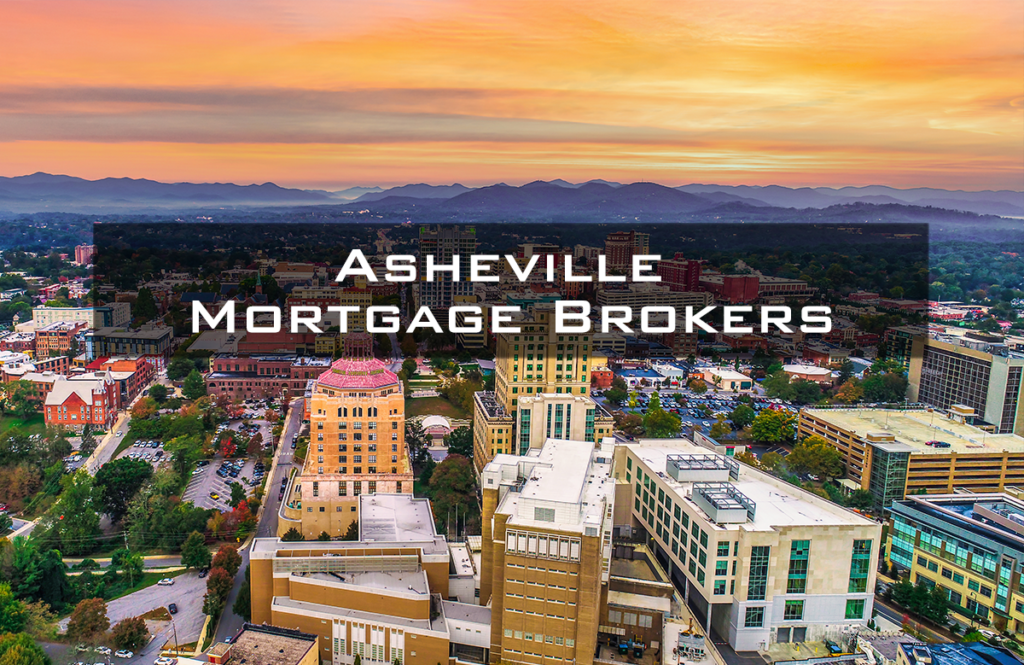 Mortgage rates reached all-time lows during the beginning of 2021, and though average rates have risen slightly, it's still a great time to pursue financing for a new home. Choosing the mortgage that's right for you may seem like a daunting task, but with the help of one of Asheville's many excellent mortgage brokers, financing your new home will be a breeze. Read on to find answers to some common questions about mortgages, as well as our recommendations for the best mortgage brokers in Asheville.
Choosing a Mortgage Broker
A mortgage broker will help you find the loan that's right for you and your situation. Once you've chosen a mortgage, your broker will handle the paperwork, pull your credit history, and help you apply for the loan you want. Choosing the right mortgage broker is important, as this person will be an essential part of your home-buying journey.
Is a real estate broker the same as a mortgage broker?
No. A real estate broker (or real estate agent) is licensed by the State of North Carolina to assist in the sale or purchase of real estate. While a mortgage may be involved, real estate brokers are not licensed to originate mortgages. In order to originate mortgages, a mortgage broker must pass the National Mortgage License System (NMLS) test and can then work for a lender, a bank, or independently. Their job is to help obtain financing for those looking to buy a new home.
Should you shop around for a mortgage broker?
You certainly can. It can be wise to shop around for mortgage brokers, especially to find out what you'll pay in fees once the loan is chosen. When speaking with brokers, remember to ask whether you can qualify for a loan, inquire about costs, and ask about the loan programs the broker can offer. Brokers who work directly with banks or specific lenders may have access to different loan products than independent brokers. When you begin contacting mortgage brokers, this is also the time to get pre-approved for a loan.
How much commission do mortgage brokers make?
On average, mortgage brokers earn commissions that are between 1% and 2.25% of the mortgage totals on every deal they close. In accordance with federal law, they cannot earn more than 3% of the full loan size.
A variety of homes fill Biltmore Park, a conveniently located neighborhood just south of Asheville. The carefully planned development offers easy access to fitness centers, shopping, and restaurants.
Is it OK to use multiple mortgage brokers?
Yes, you can use multiple mortgage brokers. In years past, doing this would have been unwise, due to the fact that every loan application would require a "hard pull" against your credit. "Hard pulls" are damaging because they knock points off your credit score. Today there is a rule that allows you to apply to as many lenders as you'd like within a two-week period without it affecting your credit. This allows potential homebuyers to make sure they're getting a fair deal.
Before you begin shopping around with different mortgage brokers, keep in mind that it takes time to fill out loan applications and to provide financial documents to mortgage lenders. We recommend speaking with 2 or 3 lenders over the phone, and let them show you what they can offer. We also strongly recommend using a local lender as opposed to an online lender. Your mortgage lender will be an integral part of the homebuying process, so it makes sense to choose a lender that knows the local market and isn't just pushing paper from another state.
Once you are confident in one lender and you've found a home to buy, quickly lock in the offered rate and pay for your home appraisal.
Who is the best mortgage broker in Asheville?
Asheville has a great selection of trustworthy, experienced mortgage brokers. Here are some of the brokers we regularly work with:
What are average Asheville mortgage rates?
As of July 2021, Asheville mortgage rates reflect averages in the rest of the country, hovering around the 2.5-3% range. Click here to see real-time Asheville mortgage rates. Be careful about the mortgage rates you see advertised online. They often look surprisingly low, but that's because they usually reflect very high closing costs that include buying points to buy down the interest rate. When you're shopping for mortgages, be sure to compare the APR (annual percentage rate) and not just the interest rate. The APR factors in closing costs and bank fees, so you'll have a truer overall cost of the loan. Looking at the APR from different lenders will give you an apples-to-apples comparison.
Finding the Right Time to Buy
Should low mortgage rates influence my home buying decision?
Low mortgage rates can be a great incentive to finally buy a new home, and to a certain extent, they can influence your home buying decision in a positive way. As mortgage rates drop, purchasing a home becomes more affordable. Taking out a low-interest loan will save you money in the long run.
However, as mortgage rates become lower, home prices usually rise. As more and more people are able to take out affordable loans, demand increases. For this reason, low mortgage rates should not be the only deciding factor in your decision to purchase a home. Instead, it should just be one of many elements that make up your decision. Look at the overall affordability of the home, including the monthly mortgage expense, utility expenses, expected maintenance costs, property taxes, and insurance.
Should I refinance my home and purchase investment property?
Refinancing your home involves taking out a new loan to replace your existing mortgage. Throughout the past year, as interest rates have fallen, many homeowners have refinanced in order to take advantage of the historic rates. Refinancing leads to lower monthly mortgage payments and more money saved for home improvements, paying off debt, or buying investment property.
There are three ways to refinance: cash-out, rate-and-term, and cash-in. Cash-out involves taking out a new, larger loan against your home's equity that is bigger than what you currently owe, and then cashing out the excess money. Rate-and-term allows you to change your current mortgage's rate or terms in order to make lower monthly payments. Cash-in requires you to use cash to pay down your existing loan, which can result in lower rates.
If you choose to refinance and use the cash to help buy investment property, you have the potential to make more money through renting out your new property. Some buyers do this in order to finance a second home that can also be a short-term rental investment.
Buying a home is a big decision, but with the right mortgage broker and an affordable loan, your dream home in Asheville is within reach. We'd love to help you find the perfect house in Asheville or the surrounding area. Check out the newest listings, and then contact us to let us know where you're thinking of moving. We would love to hear from you.