Do I Need a Property Appraisal to Buy or Sell An Asheville, NC Home?
Newer Asheville, NC homeowners who haven't bought or sold real estate before may be unaware of what a home appraisal or appraiser is, or whether they need one in order to buy or sell their Asheville, NC property in the first place. In this post, we'll shine some light on what you should know about Asheville, NC property and real estate appraisers.
An appraisal is an opinion on the monetary value of a home or other real estate compared to similar sales. This number is assessed with great detail by a professional and unbiased person, usually one that maintains a state certification and no connections to either the buyer or the seller. After this assessment is made, an appraisal report is produced that includes information based on a few criteria the buyer and lender can use for making a final decision on the property's value.
When selling your home, you aren't required to have an appraisal, and you can save some money by not getting one. Instead, your listing agent can prepare an opinion of value called a Comparative Market Analysis (CMA) to help you price your home. A CMA is different from an appraisal, but it's typically adequate for determining a property's value for the purposes of listing it for sale. When we work with sellers, the CMA is often the first step, as homeowners usually want to know what their home is worth before they decide to put their home on the market. Of course, we offer this as a free service, and you can contact us to request that we prepare a CMA for you.
Back to appraisals – what do Asheville property appraisers look for and consider when making their evaluation? Here are some of the major criteria:
Age of the home
Amenities
Condition
Location
Floor plan
Square feet
Style
Visual Inspection
When making an appraisal report, there are some core details it must have. These include:
Property sketch (exterior)
Square footage calculation details and explanation
Street map demonstrating the listing for sale and other comparable properties
Pictures of home from front, rear, and street view
Public land and tax records and documentation
As for whether or not you'll need an appraisal to sell your home, the answer is typically no. You'll need an appraisal if you're going to buy a house with funds from a lender, but you don't need one to sell it. Your listing agent can provide you with all needed information to help you properly price your home before putting it on the market.
Property Appraiser Resources
If you're seeking a loan and the lender requests an appraisal, they'll take care of the process (minus paying the appraiser fee) and choose someone to come and evaluate the potential listing. The lender will go through a third-party "appraisal management company" to hire the appraiser. In the case of a cash deal, the buyer may select the appraiser, but this is up to the buyer as to whether they even want to get an appraisal. No appraisal is required on a cash deal. If you're buying with cash and want to forego an appraisal, your buyer's agent can also provide comparable sales or a CMA on your behalf.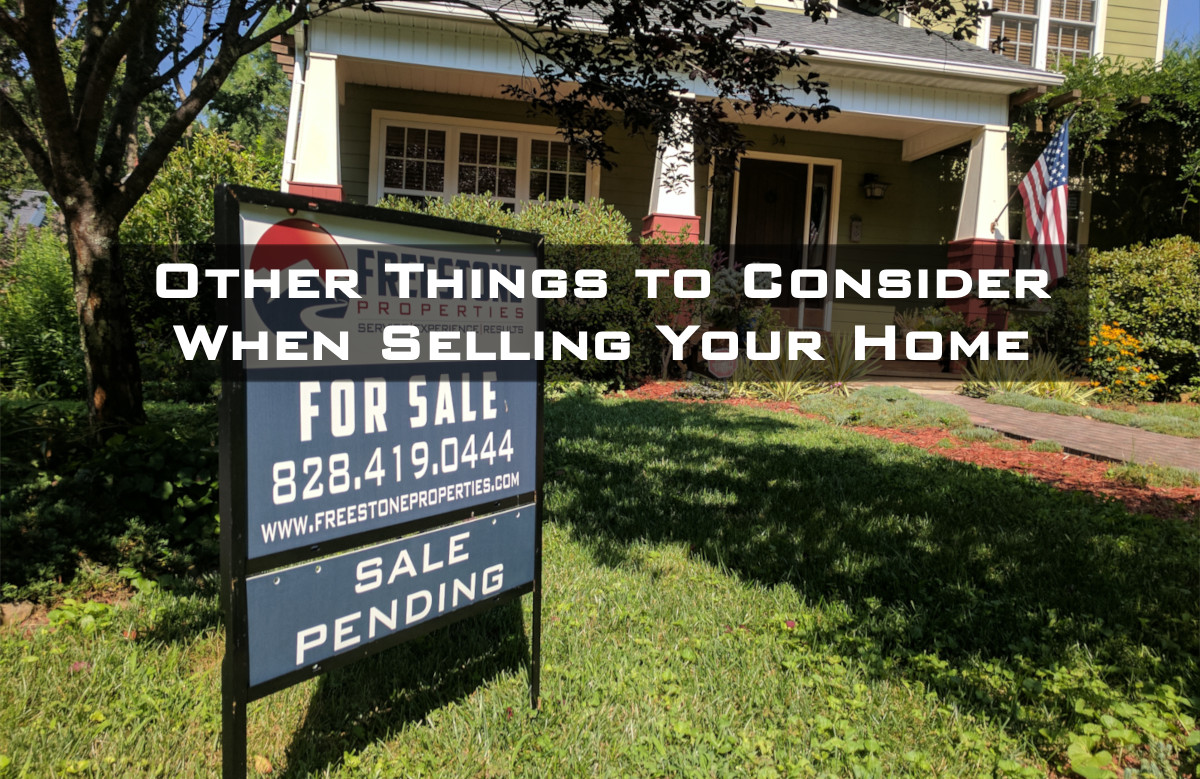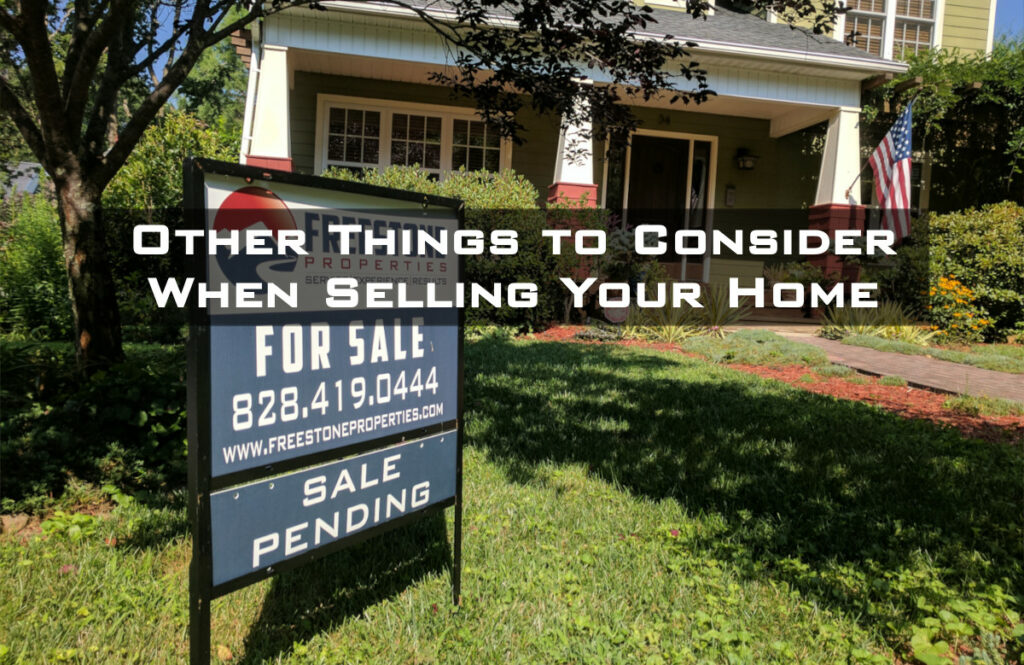 Other Things to Consider When Selling Your Home
Here are a few other details to be aware of when buying or selling your Asheville, NC home and dealing with the appraisal process:
1) Knowing when you should have your Asheville, NC property appraised
This is a question that buyers and sellers ask frequently. When selling real estate, usually the real estate agent provides ample information in a CMA to list the home for the best price. On the other hand, a buyer needs gauge the value of each potential home they are considering. But they only need to have an appraisal on the one they buy. In North Carolina, our appraisals are done during the buyer's Due Diligence period.
2) Appraisals for Asheville, NC property taxes
Asheville is in Buncombe County, and property tax values are re-assessed between every 4 and 8 years by the county according to North Carolina law. Taxes are calculated based on the county city/township, and/or fire district that residents live in and fluctuate when values are re-evaluated. Tax bills are usually sent to property owners in September.
3) Do I pay for the appraisal?
If you're wondering who has to pay for the appraisal, it's usually the buyer. If they're seeking a loan, the lender requires an appraisal, but the buyer still pays. Getting an appraisal is one of the first steps in closing a contract on a home or other real estate. The fee for a residential appraisal is typically $400-$600, depending on the area, size of structure, and whether it's a commercial or residential property. Commercial appraisals can cost $2,000 or more. Keep in mind that sometimes the seller will contribute to the buyer's closing costs, so this is a possible way to offset the cost of an appraisal.
4)How do I ensure my appraisal is high enough? What if it comes in too low?
If the value determined by the appraiser matches or is higher than the contract price, the loan process can continue. When the appraisal determination falls below the requested price, however, is when the buyer and seller have a problem. A low appraisal can even cause the transaction to be terminated. For both the buyer and seller, it's vital for the listed property to appraise for at least the contract price. Low appraisals mean the buyer won't get the needed loan from a lender to purchase the real estate.
Some ways the seller can ensure appraisal is high as possible include:
Make sure all repairs and remodels around the property are taken care of. (i.e., a fresh coat of paint, new carpets or flooring, updated kitchen and bathroom).
Deep clean the home and keep it free of clutter and mess.
Maintain street and area outside (i.e., lawn maintenance and front and back entrance condition).
Be sure the seller's real estate agent communicates effectively with the appraiser so that all the positive features of the home are reflected in the appraisal.
One of the most important jobs of a real estate agent is managing the appraisal process. And this usually falls on the shoulders of the seller's agent, because they are the point of contact for the appraiser to access the home. It's vital that the listing agent ensure that the appraiser is aware of all upgrades and features of the home, as well as recent comparable sales that help support the selling price. In fact, if you're considering hiring an agent to sell your home, you might want to ask them their plan for the appraisal process.

Next Steps
Freestone Properties can help you sell your Asheville, NC home quickly. Contact us to discuss property appraisals or any other real estate questions you have about either the buying or selling process. We're here and happy to help!