Our neighborhood spotlight articles are a great way to get an overview of a particular community. In this article, we'll discuss Biltmore Forest, which is surely one of the most unique communities in all of North Carolina, let alone the Asheville, NC area.
What is Biltmore Forest?
Biltmore Forest is unique in several ways. First, Biltmore Forest, NC is not just a neighborhood; it is actually an incorporated township. As such, it has its own public works department and police department. Biltmore Forest is not a gated community, but several of the estates within the neighborhood have gated driveways.
Biltmore Forest is also one of the most affluent communities in North Carolina. The per capita income is the second-highest in the state.
History of Biltmore Forest
In 1916, historic flooding in the Asheville area caused extensive damage to the Biltmore Estate. In order to lessen the burden of maintenance on the property, as well as the estate's tax liability, approximately 1,500 acres were sold off to be developed as residential lots. This would eventually become the Town of Biltmore Forest, which was chartered in 1923.
Originally, lots were created in the range of 3-5 acres and were priced as low as $5,000 in order for people of "moderate means" to build a home with a minimum cost of construction between $7,500 and $25,000.
In 1990, Biltmore Forest became eligible for the National Register of Historic Places, and today is one of the finest communities in all of Western North Carolina.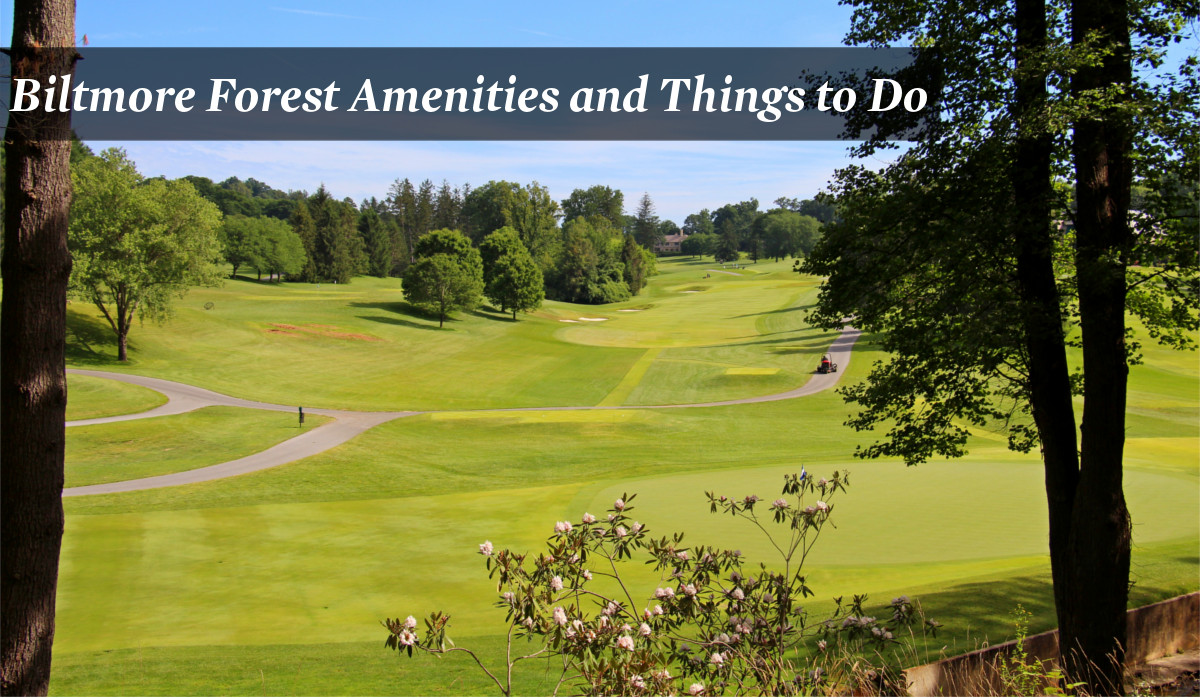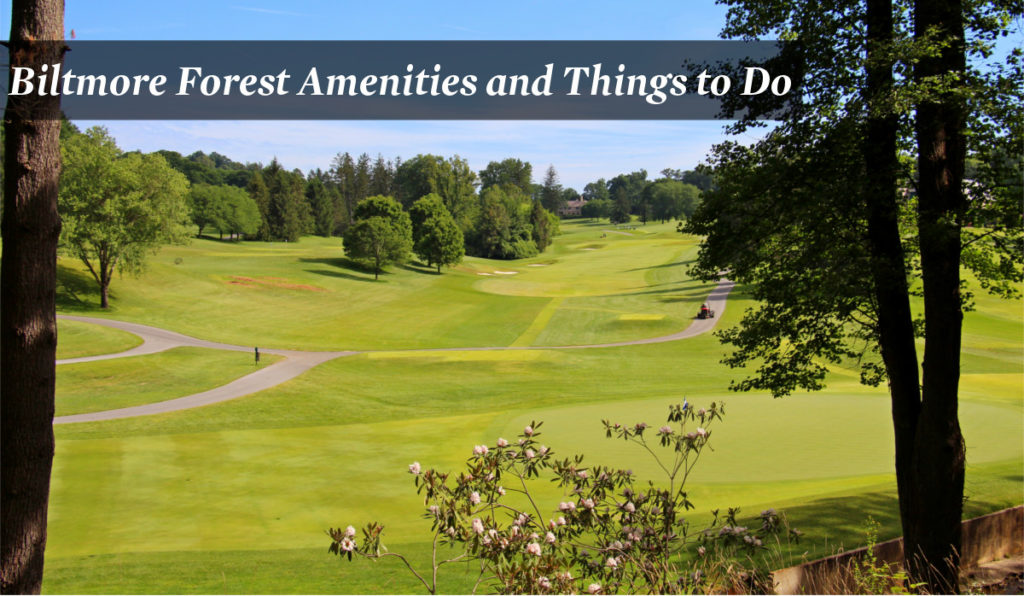 Amenities and Things to Do
Biltmore Forest's central location makes it a great neighborhood to consider if you're looking for easy access to nearby amenities. Some of these amenities are even inside the community!
Blue Ridge Parkway
Biltmore Forest has the distinction of having the Blue Ridge Parkway run right through the community! Access to the Parkway is located just outside the neighborhood on Hendersonville Road.
Mountains-to-Sea Trail
The Mountains-to-Sea Trail is a 1,175 hiking trail that runs from the Great Smoky Mountains to the North Carolina Outer Banks. Many people don't realize that it cuts right through Asheville following the Blue Ridge Parkway as it runs along the southern edge of Biltmore Forest. This provides an incredibly convenient trail for an evening stroll, a morning run, or a walk with the dog!
Pisgah National Forest & North Carolina Arboretum
Just a short drive down the Blue Ridge Parkway is the North Carolina Arboretum, featuring botanical gardens and many events throughout the year. One of our favorites is the Winter Lights exhibit!
Next to the Arboretum is Bent Creek Experimental Forest, a mountain biking and hiking paradise! Bent Creek is also the beginning of Pisgah National Forest, which was also originally a part of the George Vanderbilt Estate.
Biltmore Forest Country Club & Golf
The crown jewel of Biltmore Forest is the Biltmore Forest Country Club. The club features a Donald Ross designed course, a 47,495 square foot clubhouse, fitness center, tennis center, and pool.
Asheville Racquet Club
Just south of Biltmore Forest is Asheville Racquet Club, which is the premier tennis facility in Buncombe County. Many tennis players in Asheville play at multiple sites, especially when they are involved in competitive tennis. This is also true of many of the tennis players that are members of Biltmore Forest Country Club.
Nearby Schools
Biltmore Forest is located in the T.C. Roberson School District, but there are also several private schools close by. Carolina Day School is the closest, but Christ School and the Asheville School are other options within just a few minutes drive.
Restaurants & Shopping
Since Biltmore Forest is located right between South Asheville and Biltmore Village, it's incredibly convenient to shopping and dining. Not only are there many convenient restaurants and grocery stores just outside the neighborhood on Hendersonville Road, but well-known shopping destinations like Historic Biltmore Village and Biltmore Park are also close by.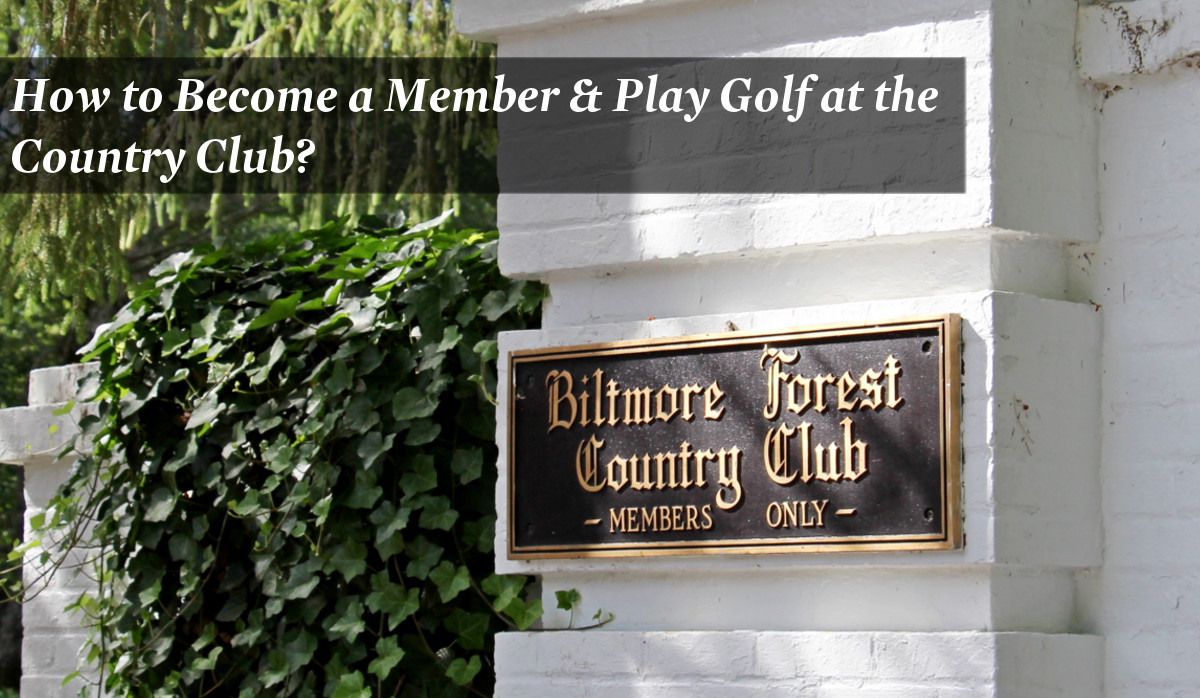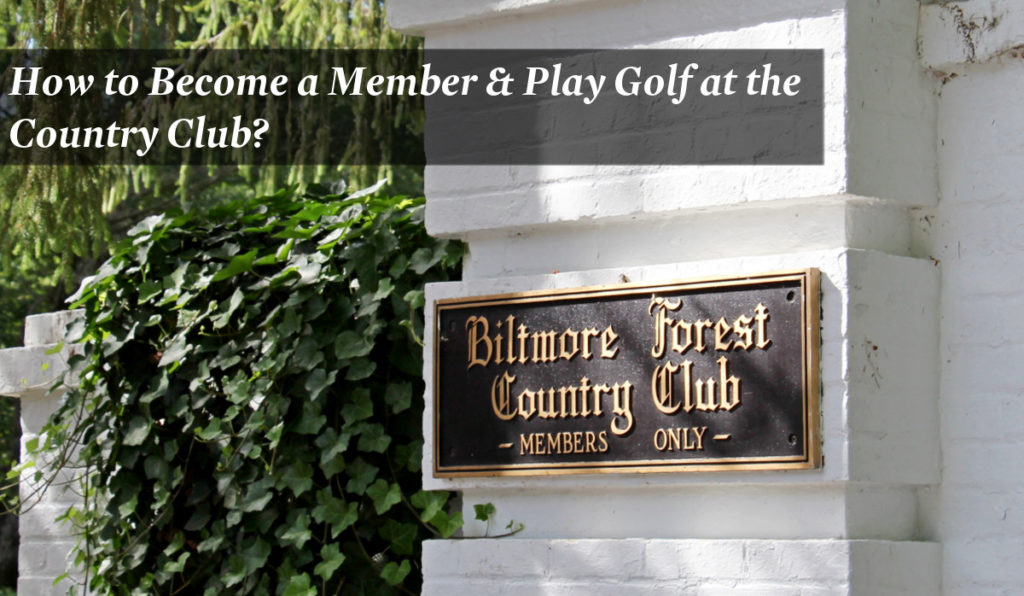 How to Become a Member & Play Golf at the Country Club?
While Asheville has several public and semi-private golf clubs that are great destinations for tourists, Biltmore Forest Country Club is a private, member-owned club. Membership is available by invitation only, but non-members may still play golf and use the club as a guest of a member.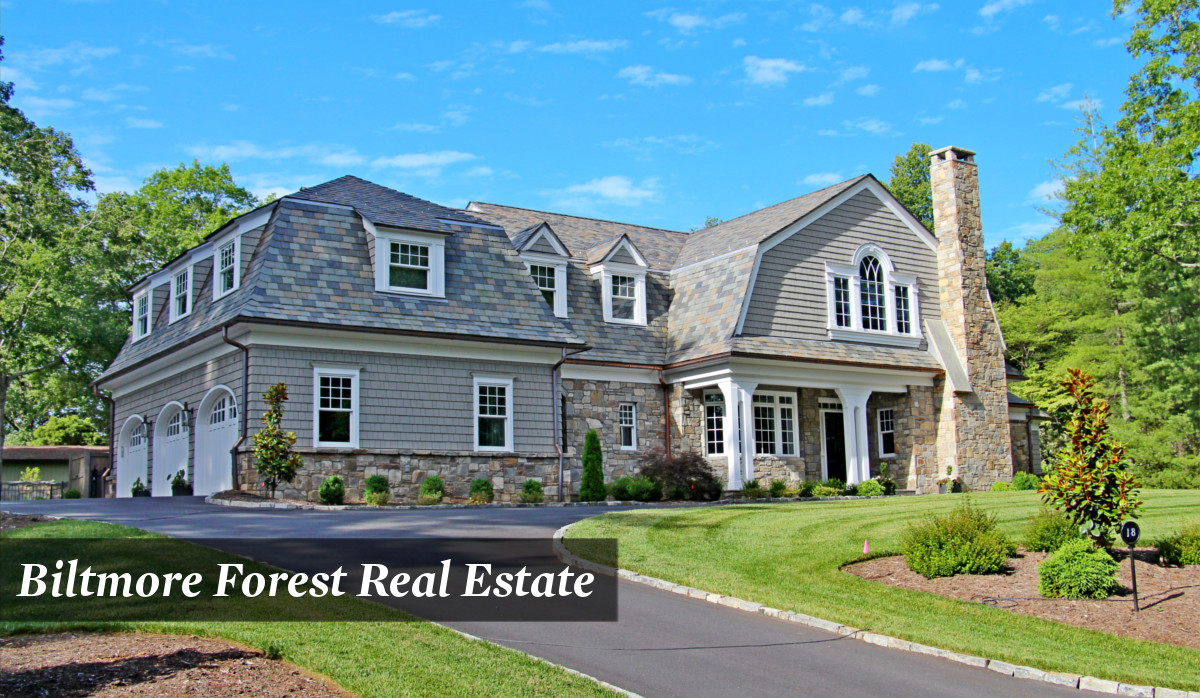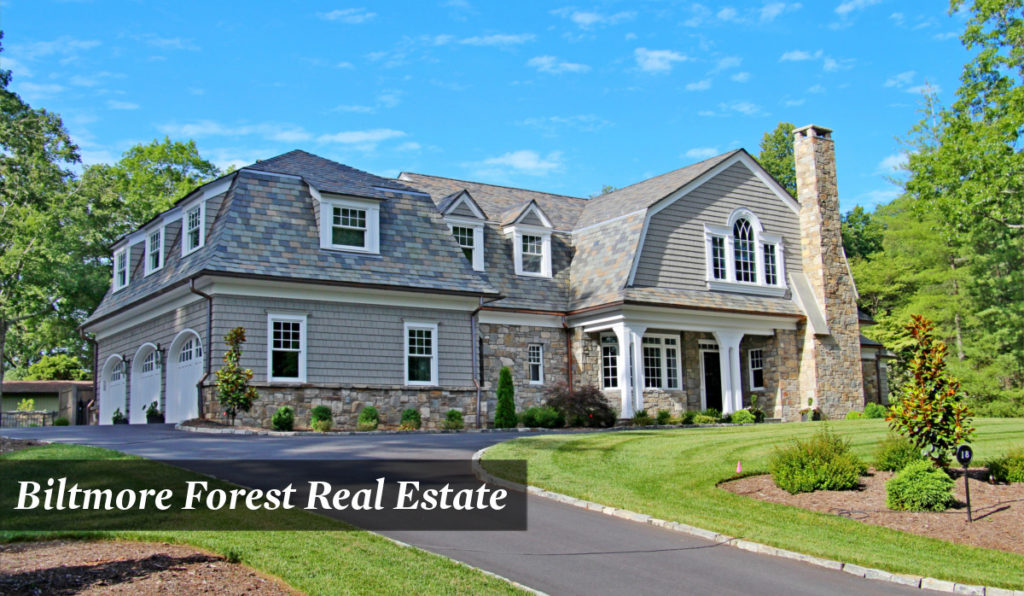 Real Estate in Biltmore Forest
Homes in Biltmore Forest
Homes for sale in Biltmore Forest range from renovated mid-century ranches to grand luxury estates. All homes in Biltmore Forest sell for a premium price, even if the home needs extensive renovation or if the value is mostly in the land.
Tudor, craftsman, and ranch style homes are the norm in Biltmore Forest, but there are a number of traditional brick homes as well. There are even a few homes built in the French Renaissance style known as Châteauesque.
Vacant Lots in Biltmore Forest
Despite the age of Biltmore Forest, there are still a handful of vacant lots remaining. The topography of most lots is very gentle. Some of the smaller, older homes are sometimes razed in order for a larger new home to be built on a prime building lot.
Nearby Comparable Communities
The Ramble Biltmore Forest
While there really is no exact comparable community to Biltmore Forest, there are nearby communities that offer similar quality estates and exceptional amenities. The two most similar are The Ramble Biltmore Forest and The Cliffs at Walnut Cove.
The Ramble is on the other side of the Blue Ridge Parkway from Biltmore Forest and is another neighborhood that was originally part of the Vanderbilt Estate.
The Ramble is a gated community. There are amenities such as the Living Well Center, which includes a fitness center, pool, and tennis courts. There is not a golf course in The Ramble.
The Cliffs at Walnut Cove
The Cliffs at Walnut Cove rivals Biltmore Forest both in terms of the quality of its real estate and its amenities. Walnut Cove is one of several Cliffs communities, and is the nearest one to Asheville, NC. The golf course at Walnut Cove is a Jack Nicklaus design. Other amenities in The Cliffs at Walnut Cove include an incredible wellness center and tennis courts.
The Cliffs at Walnut Cove is a gated community, and the homes are all newer (all built since 1995). There are also townhomes available in Walnut Cove, which is not the case in Biltmore Forest. This option, plus 24-hour manned security, make Walnut Cove an excellent option for second homes, with similar quality and amenities to Biltmore Forest.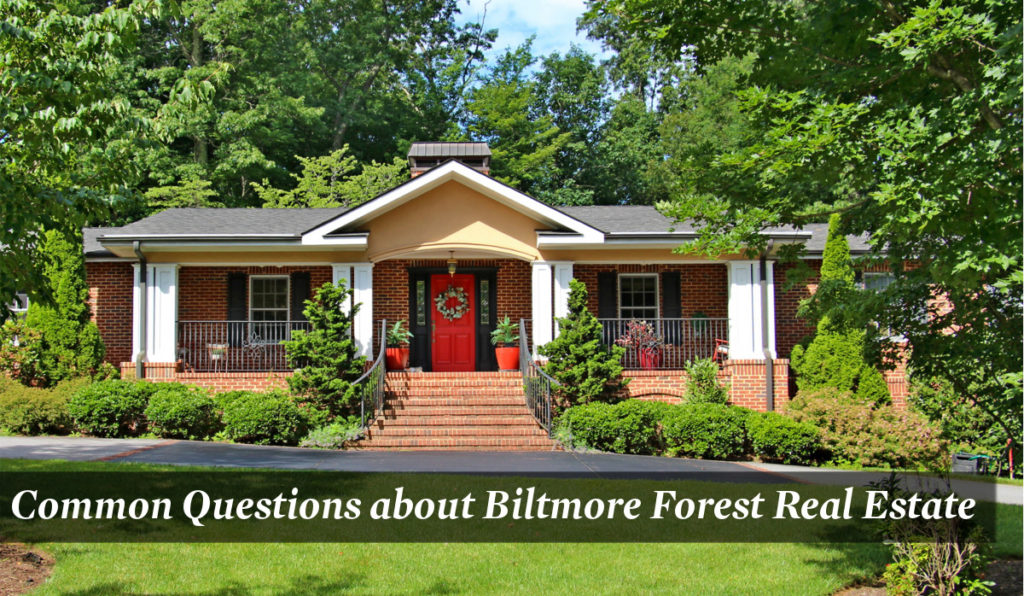 Common Questions about Biltmore Forest Real Estate
What is the Average Cost of a Home?
Prices of homes for sale in Biltmore Forest run from relatively affordable to several million dollars. The eastern boundary of the neighborhood is Hendersonville Road (U.S. Highway 25), and homes on this road are priced lower than those in the interior of the community. Homes in Biltmore Forest include such a variety of styles, ages, and sizes, that average cost is not a relevant way to look at the real estate market. But it is worth noting that a significant percentage of homes do sell for over a million dollars, and the average price here is more than in most neighborhoods in Asheville.
Why do People Sell in Biltmore Forest?
A common reason that owners put their homes on the market in Biltmore Forest is because they are down-sizing. Many of the homes in Biltmore Forest are large and sit on big lots. Once the kids have moved out, the owners often opt for smaller homes with less maintenance.
Also, since these homes are often very expensive, the owners frequently own other real estate. These other homes provide options that may be closer to family members or a job.
What are the Taxes?
As mentioned earlier, Biltmore Forest does have its own public works department and police force. There are also public parks in the town. In addition to paying Buncombe County taxes, Biltmore Forest owners pay taxes to the Town of Biltmore Forest. This is not unusual in Buncombe County, as other townships and fire protection districts collect taxes on top of the county rate.
For more information about how property taxes work in the Asheville area, read our post about how taxes are assessed and calculated. And look up current tax rates here.
Moving to Biltmore Forest
In order to really appreciate the Biltmore Forest community, it's certainly worth at least a drive through the town. The current listing inventory is always changing, with a very wide variety of homes and lots to choose from. We would love to give you a tour of the real estate in Biltmore Forest that meets your criteria!