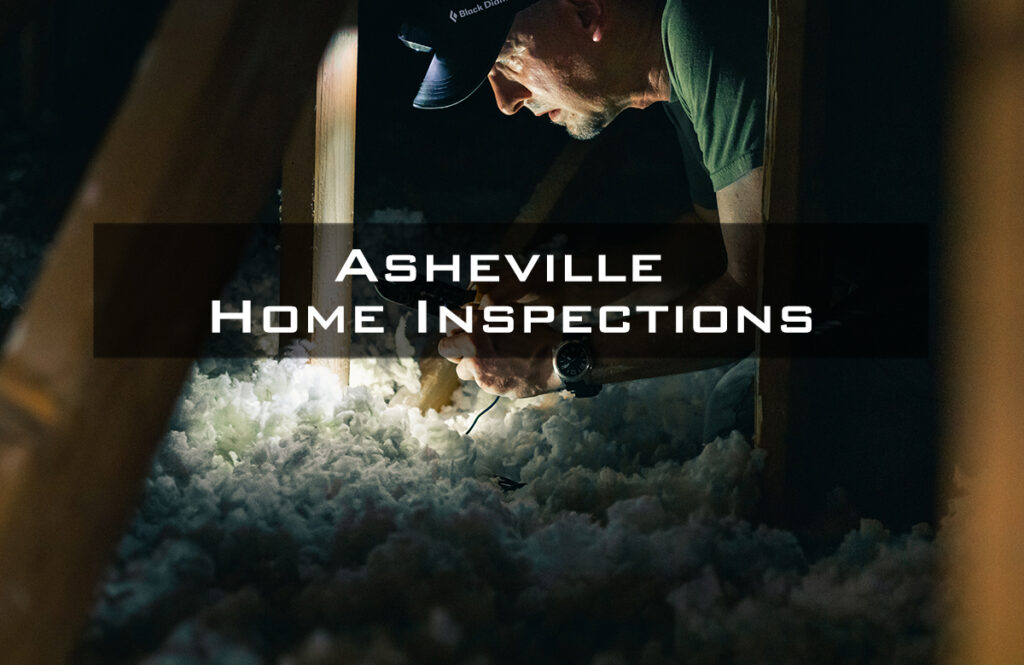 Buying a house is a complex process with many important steps, but one of the most important is having your future home inspected before moving in. A home inspection helps you fully understand the house you've chosen, inside and out, and it can help you negotiate your house's final price with the knowledge of any future repairs the house will need. If you're planning to move to the Asheville area, there are many experienced, thorough home inspectors to choose from. Read on to find answers to FAQs about home inspections and our recommendations for the best Asheville home inspectors.
How much does a home inspection cost?
Home inspection costs vary based on the home's size, age, and location, but a typical range is between $400 – $500. The cost will increase if you ask for an additional inspection of a septic tank or well, or if you ask the inspector to check for radon, mold, asbestos, or termites. The inspector may recommend a visit from a specialist for plumbing issues or fireplace inspections, especially if repairs are necessary.
Your inspector may recommend an additional inspection for radon or pests, or a visit from a specialist if plumbing or fireplace repairs look necessary.
What do home inspectors look for? What is included in a home inspection?
Home inspectors typically check four major areas: structure and foundation, roofing, plumbing, and electrical. They check for any signs of water intrusion into the house, including roof leaks and any water seeping in from the foundation, as well as signs of previous leaks. They also check the condition of the roof, floors, windows, doors, and basement and look for signs of rotting wood.
Inspectors also check for potential safety hazards, especially regarding electricity. They look for ground fault interrupters in any areas with electrical outlets near water sources, such as bathrooms and kitchens. They check that smoke detectors are provided, and if the home has stairs, they make sure the stairs are safe and that handrails are in place. Inspectors look at the home's built-in appliances, but they aren't required to check removable appliances.
Heating and air conditioning, insulation, and proper venting (including dryer vents) are also important parts of an inspector's checklist.
Checking the home's heating and cooling systems, insulation, and venting are essential aspects of a home inspection.
Is a home inspection really worth it?
Despite the few hundred dollars you'll spend, a home inspection is definitely worth the money. Having a home inspected before closing can save you the surprise and expense of discovering issues once you've bought the house. If you order a home inspection during your Due Diligence Period, you can even back out of your offer if the inspection reveals major issues with the home that are too significant to fix. No matter the size of the problems, you can always ask the seller to fix the issues or reduce the purchase price. An inspection helps you know your home inside and out, which leads to peace of mind and the ability to budget in advance for any necessary repairs.
While it's important to have your home inspected, you should still compare inspectors' rates to ensure you're getting a fair price. When considering a home inspector, compare their rates to those of others in the area for homes similar in size to yours. Before booking an inspection, ask your inspector what they will be looking for, how long they've been in the industry, and tell them whether or not you will be able to attend the inspection. Click here for a list of questions to ask your inspector, compiled by HUD.
It's also a good idea to choose an inspector who is part of the American Society of Home Inspectors (ASHI). This organization sets a high standard of ethics and professional excellence for its members and provides continuing education to help them achieve high credentials in the field. Click here to search for a home inspector through the ASHI.
Getting a thorough home inspection not only has the potential to impact your purchase price, but also gives you peace of mind as you make such a large investment.
Our Picks: The Best Asheville Home Inspectors
If you're in the process of buying a home in Asheville, you'll need to find a home inspector to provide a high-quality inspection before you close. Here are our recommendations for some of the best home inspectors in Asheville.
Inspect NC Property Services, LLC is owned by David Phillips, an inspector with years of experience in construction, electrical work, grading, and more. David's experience in these fields has given him valuable insight that he uses when inspecting homes. With over 650 homes inspected, you can trust David to provide a detailed, honest inspection of your future home. Inspect NC offers home inspections as well as radon and water quality testing.
Builder Buddy Inspections and Testing offers home, well, HVAC, and septic and sewer scope inspections, as well as radon, water quality, and mold testing. Their inspectors have years of experience in inspecting as well as in construction, carpentry, and more. Builder Buddy's service areas include Buncombe, Yancey, Madison, Haywood, Henderson, McDowell, and Transylvania counties, so no matter where in the area you're planning to move, you should be covered.
Affordable Inspections, Inc. has performed over 20,000 inspections in Western North Carolina since 2001. Their senior inspectors are all nationally Certified Master Inspectors, and all inspectors on their team must have a minimum of two years of supervised experience before they perform inspections. In addition to home inspections, their inspectors can perform radon, mold, and water quality testing and pest and termite inspections.
A home inspection includes checking all appliances, and ensuring proper safety measures are in place.
We recommend choosing an inspector with years of engineering, construction, or electrical work experience to ensure the quality of the inspection.
---
Whether you have chosen your new home and you're having it inspected – or if you're just planning for a future move to Asheville or the surrounding area – we have resources for you. Check out our website for current home and land listings, information for both sellers and buyers, neighborhood profiles, and articles on what to eat, drink, and do around Asheville. If you're still dreaming of moving to Asheville, let us know – we would love to help you find your new home.