Grandview Homes for Sale in West Asheville NC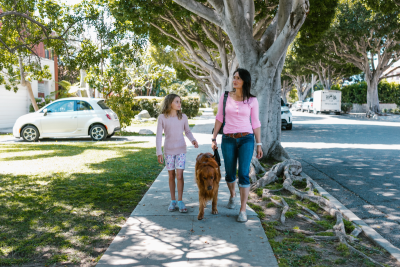 Want to live in the heart of West Asheville, NC, within walking and biking distance of coffee shops, bars, parks, restaurants and more? Check out the homes for sale in Grandview. Due to the area's increasing popularity, homes for sale in West Asheville are highly desirable – and those in Grandview are no different. With stunning views of the Asheville city skyline (and of course, the Blue Ridge Mountains in the background) visible to the east of this neighborhood, it's no wonder that homes in Grandview are in high demand.
Most homes in this neighborhood were built in the late 2000s or even more recently. As a result, you'll find them to be modern and up-to-date, with wood floors and large windows in many homes. Grandview is built on a slope, causing many houses to be built on tall supports and also allowing for ample decks that face the French Broad River, Asheville and the surrounding mountains. You'll love sitting out on your deck with an incredible view to greet you each morning and evening.
Grandview is within a short distance to Haywood Road (which acts as West Asheville's "Main Street"). Some of the most unique and charming small businesses in the area are located there (or very close by), including Harvest Records, Owl Bakery, One World Brewing West, Firestorm Books & Coffee, Itto Ramen Bar & Tapas, Hole Doughnuts and The Trashy Vegan. If you're a dog owner, French Broad River Dog Park is located a few streets south of Grandview. It's the perfect place to let your pup play; plus, the rest of the French Broad River Park contains grassy spaces, picnic areas, paved trails and a scenic overlook. Want even more of a challenge? Head down to the river location of Cultivate Climbing to get an indoor rock climbing session in. And of course, when you want even more excitement, you can get to downtown Asheville in less than ten minutes.
Visit West Asheville and you'll see why this area is so beloved by locals and tourists alike. If you want to make it your permanent location, check out Grandview homes for sale in Asheville, NC.