Horney Heights Asheville | Homes for Sale West Asheville NC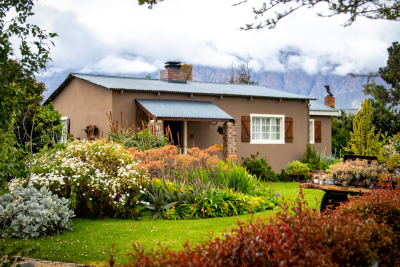 Nestled in the heart of West Asheville, NC, Horney Heights is a cozy, charming neighborhood that's within walking distance of restaurants, bars, parks, and shops. Don't let its peculiar name deter you – this historic neighborhood is a hidden gem! Named for J.T. Horney (who developed Horney Heights in the 1920s), this community is filled with homes from throughout the twentieth century – including some homes from the Roaring Twenties that are still standing. If you're looking for a classic Asheville bungalow, you're likely to find it in Horney Heights. Many have undergone interior renovations, and most have generous yard space and even a front porch, perfect for relaxing on warm summer evenings. Along with the neighborhood's older homes, there are also some modern, newly built homes from the last few years popping up in Horney Heights.
West Asheville, NC real estate is more popular now than ever before, thanks to the cultivation of new local businesses, eateries, hangout spots, and artists' studios throughout the area. By choosing Horney Heights as your new home, you'll have easy access to all the amazing things to do in West Asheville, like shopping for gifts at Whist, discovering the records of new musical artists at Harvest Records, enjoying a delicious breakfast at Biscuit Head, or picking out a vintage video game at Orbit DVD. There's an Ingles grocery store less than five minutes away by car, and the West Asheville Library is also nearby. When you want some fresh air, Malvern Hills Park is a short walk from Horney Heights; this park features an outdoor swimming pool, tennis courts, picnic tables, and a playground. And of course, with downtown Asheville only ten minutes away, you can enjoy events, festivals and concerts, museums, art galleries, and the city's nightlife whenever you please.
Explore homes for sale in Horney Heights below and see if this charming neighborhood has your West Asheville dream home.
Horney Heights Homes for Sale