Malvern Hills – Homes for Sale in West Asheville NC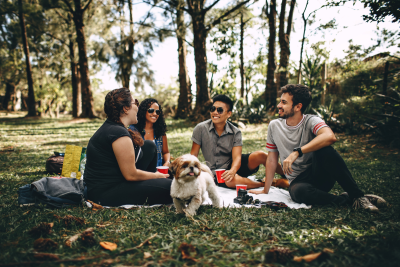 Located in West Asheville, NC, Malvern Hills is a cozy neighborhood with deep roots in the area's history. The first record of a Malvern Hills community was recorded in 1925, and the neighborhood was developed in phases from 1925 until around 1970. Today, you'll mostly find homes built between 1945 and 1970 in Malvern Hills, many of which are constructed with the sturdy brick typical of that time period. This neighborhood is located off Patton Avenue, which runs directly into Asheville, so you'll only be about 10 minutes from downtown if you choose Malvern Hills as your new home. Patton Avenue is lined with all the amenities you'll need on a daily basis, like grocery stores, pharmacies, a gym, home improvements stores, and more.
This walkable neighborhood is great for families and those with pets, as the homes for sale in Malvern Hills are accompanied by generous lawn space. On warm summer days, you can walk to nearby Malvern Hills Park for a picnic or a swim in the Malvern Hills public pool. The park also features tennis courts, trails, and a playground for the little ones. Haywood Street is only a few blocks over; this road is the true heart of West Asheville, as it's lined by local restaurants, bars, shops, the West Asheville Library, and a variety of churches. Colorful murals adorn walls up and down the street, and it's a great place to stroll, window shop and get a bite to eat. (Check out Biscuit Head for breakfast, Jargon for dinner, and The Hop for dessert). Haywood Road is a unique place, which is part of why West Asheville real estate is so desirable. Malvern Hills is no exception, and once you visit, you'll understand why residents love living there.
Take a look at the West Asheville homes for sale in the Malvern Hills neighborhood below.
Homes for Sale in Malvern Hills