Charmeldee Acres Black Mountain NC Homes for Sale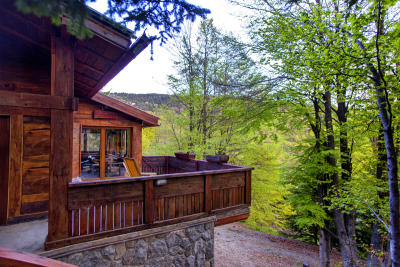 Looking for a new home for sale in Black Mountain, NC where you'll feel "sky high" in the mountains of Western North Carolina? Check out Charmeldee Acres. This neighborhood, sometimes called Charmeldee/Sky-Hi, is one of the most unique communities in the area, thanks to its charming history, beautiful homes, and winding streets that lead to incredible mountain views. It's less than 10 minutes from downtown Black Mountain and only 20 minutes from downtown Asheville, NC.
Charmeldee Acres was founded by Cliff and Aileen Meyer in 1951 after the couple bought the 140 acres the neighborhood sits on for just $6,000. They named it in honor of their four daughters – Charlene, Melanie, Melissa, and Diane – and there are streets within the neighborhood named after their daughters as well. The Meyers also purchased the land above Charmeldee Acres to create the Sky-Hi subdivision a few years later.
Today, you'll still find many homes in Charmeldee Acres that were built in the 1950s and 1960s, but there are also new builds woven throughout the neighborhood. You'll mostly find homes that have between two and four bedrooms, and typically priced as more affordable primary or vacation homes – though some larger houses may sell for more. If you're looking for a house with a deck that's perfect for sipping coffee and watching the sunset over the mountaintops, you're likely to find it here. This community has a property owners association that holds regular neighborhood meetings and established bylaws for residents.
Another major benefit to choosing this neighborhood is its proximity to the charming small towns of Black Mountain and Montreat. You'll be less than 10 minutes from State Street, which runs through the heart of Black Mountain, lined with sidewalks perfect for strolling, art galleries, gift shops, restaurants like Trailhead, Thai Basil, and My Father's Pizza, a local favorite coffeehouse called Dripolator, the Swannanoa Valley Museum, the Black Mountain Library and much more.
Ready for your new Black Mountain home? Explore the Charmeldee Acres listings for sale.
Listings for Sale in Charmeldee Acres