Asheville NC Golf Communities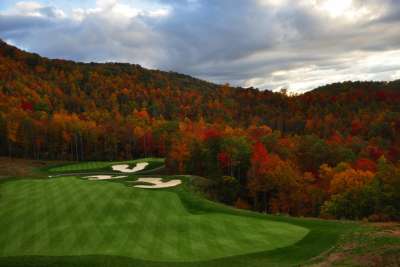 Asheville is a golfer's dream, offering incredible weather and a wide variety of golf courses. The map below shows just how many golf courses are within a short drive of Asheville, many of which do not require a private membership.
The golf courses around Asheville include public and municipal courses, private and semi-private country clubs, and a plethora of golf resorts that offer tee times to the public.There are a couple of ways to take advantage of the golf lifestyle around Asheville, NC. First, you could spend a lot of time just exploring the different courses. With so many golf resorts and public courses, it's easy to get a tee time without having to become a member of each club. Or, you could look for homes for sale in one of the many gated golf communities in the Asheville area that have a private golf club.
If you're considering a move to the Asheville area to take advantage of year-round golf, take a look at the courses below and try a few out before deciding where to buy your home or lot near the links. And let us help you tour the many local golf neighborhoods!
Popular Asheville Golf Neighborhoods
If you're considering a home of lot in a neighborhood with a golf course, here are a some of the better-known golfing neighborhoods around Asheville.
Homes for Sale in Asheville Area Golf Communities