Brigadoon Estates | Weaverville NC Real Estate for Sale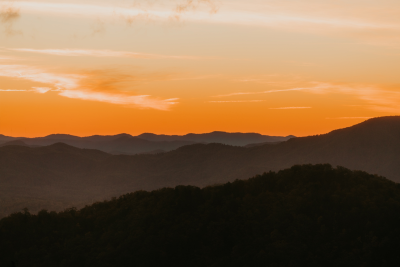 The neighborhood of Brigadoon Estates is nestled among the rolling hills. This neighborhood is located in the Blue Ridge Mountains, slightly north of Weaverville, a small town in scenic Western North Carolina, and near Flat Creek and Jupiter, NC. If you're looking for peaceful country living away from the hubbub, then the real estate for sale in Brigadoon Estates near Asheville may be right for you.
Homes for sale in Brigadoon Estates typically have three bedrooms or more, decks, large yards, and breathtaking mountain views. Choose this neighborhood and you can likely look forward to watching the sun rise and set over the mountain tops while sipping coffee on your deck.
With plenty of room to spread out, houses can be built generously in Brigadoon Estates, and if you have a large family with young kids or pets, these homes offer plenty of space to play. Most were built in the 1990s or early 2000s, though some homes were built as recently as 2015. This means that minimal prep work will need to be done before move-in, taking that stress off your shoulders if you choose Brigadoon Estates as your new home.
Downtown Weaverville is less than 15 minutes away from this neighborhood, and you can get to downtown Asheville in less than 30 minutes. North Buncombe Elementary, Middle and High Schools are all within close driving distance. Nearby, you'll find all your essential amenities (like grocery stores and pharmacies), and with such close proximity to Weaverville, you'll never be far from a delicious cup of local coffee or a tasty gourmet meal from Glass Onion or Twisted Laurel. There are also plenty of places to get outside in this area, whether you enjoy hiking and mountain biking or simply walking around Lake Louise Park or downtown Weaverville's Main Street Nature Park.
Ready to find your perfect mountain home in Asheville? Take a look just outside Asheville at the Weaverville, NC real estate in Brigadoon Estates below.