Botany Woods Homes for Sale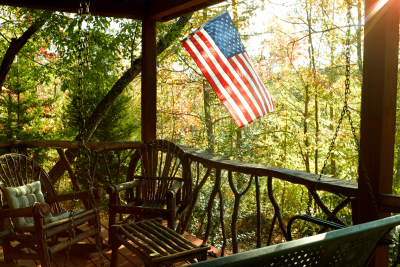 Botany Woods is a peaceful neighborhood in East Asheville, NC that sits on the banks of the Swannanoa River. Hidden in the forest, yet only minutes from downtown Asheville, this community is the perfect place for homeowners wanting to connect with nature while still enjoying all Asheville has to offer. Botany Woods is just a few streets off of one of East Asheville's main thoroughfares, Tunnel Road, and an entrance to the Blue Ridge Parkway is nearby as well.
The homes in Botany Woods were typically built in the 1960s and 1970s, though some are newer. Most have three or more bedrooms and a garage. Many homes in this neighborhood come with large yards, garden space and decks (ideal for sitting in a rocking chair and enjoying warm summer evenings). This neighborhood feels as though it was dropped right into the forest; in fact, the Swannanoa River runs so close to the edge of Botany Woods that some properties literally have the river running through their backyards.
However, you won't feel isolated from civilization if you choose Botany Woods as your new home. Downtown Asheville is less than ten minutes away, so it's quick and easy to get to all of the delicious food, locally brewed beer, culture, art and shopping this unique city has to offer. For all your other needs, you can access grocery stores, pharmacies, the East Asheville Library, gas stations, restaurants, cafes, the Asheville Mall and much more via Tunnel Road. The Charles George Department of Veterans Affairs Medical Center, one of the area's biggest providers of healthcare for veterans, is also less than ten minutes from Botany Woods, making this neighborhood ideal for those working at the medical center.
Make this magical corner of East Asheville real estate your new home. Browse Botany Woods (Asheville, NC) homes for sale below.