Asheville Area Luxury Homes for Sale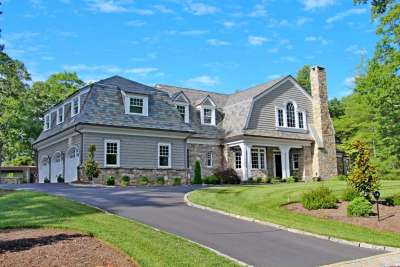 For the buyer that values detail and craftsmanship, Asheville luxury homes have a lot to offer. These high-end homes are located not only in Asheville but also in surrounding towns and counties, providing several options on location. Choose from homes in gated communities, grand estates, luxury log cabins and gorgeous condos that all come with ultra high-quality finishes and upgrades. Many buyers think of million-dollar homes in Asheville as the price range where you would expect to find a certain level of fit and finish in a home. This is a good general rule, although you can find luxury features in slightly lower price ranges. At the other end of the spectrum, the most expensive homes in Asheville can be worth several million dollars.
Asheville luxury home also have a wide variety of amenities to choose from. The Asheville area is packed with fun things to do out, so there are enough outdoor escapes, shops, restaurants, and breweries to keep anyone entertained! Here are some of our favorite luxury Asheville neighborhoods and upper-end real estate options for sale.
Contact us to find the perfect luxury home in Asheville.
Asheville Luxury Communities & Neighborhoods
North Asheville
Asheville's north side is full of upscale neighborhoods with a variety of luxury homes, lots of shopping and restaurants, and easy access to Downtown Asheville. Expensive homes in North Asheville are typically older or mid-century homes that have been renovated, but there are newer homes as well. Here are some of the most popular North Asheville communities with upper end real estate. North Asheville's 28804 zip code is almost synonymous with high-end homes.
East Asheville
The east side of Asheville offers a wide variety of real estate for sale, with some notable newer luxury home neighborhoods. Homes in East Asheville also have easy access to the Blue Ridge Parkway.
South Asheville
There may be no more booming area than South Asheville. This area is full of shopping, dining, and quality schools. South Asheville offers quite a few luxury neighborhoods and is also a convenient area for doctors and medical workers who need to commute to hospitals in the Asheville area.
Ultra High-end & Mansion Communities
For buyers looking for the ultimate in luxury living, there are a few Asheville neighborhoods that are not to be missed. These exclusive communities offer some of the most expensive homes in Asheville.
Types of Luxury Homes
Luxury home buyers can choose from a wide variety of real estate, from urban to rural and everything in between. Here are a few of the most popular luxury real estate options around Asheville, NC.
Asheville Luxury Real Estate Listings