If you're in the process of buying or selling a home in North Carolina, it's important to be aware of the various closing costs you can expect to pay. Realtor fees are some of the most notable, as these fees make up the commission for both the buyer's agent and the listing agent. Keep reading to learn more about who is responsible for paying these fees at closing and how much to expect to pay.
Who pays Realtor fees in NC?
It's traditional for the seller to pay Realtor fees (not just in North Carolina, but all over the country). The amount paid is then divided between the two real estate firms involved in the transaction (the buyer's firm and the seller's firm). Typically, the total fee is divided equally between the two firms, but that's not always the case.
How much commission does a Realtor make in NC?
Commission is calculated as a percentage of the home's final sale price. Nationwide, the average commission on a home sale is 5.8%, according to Homelight. When you first hire your listing agent, their rate will be included in the paperwork you'll sign, so make sure you're fully aware of how much commission they expect to receive at closing. Keep in mind that Realtors don't get paid unless the property actually sells, so Realtors are providing for their work, expertise, and advice for free until the transaction is successful.
How NC Real Estate Commission Works
You may be surprised to learn that the seller is usually responsible for paying all Realtor fees at closing. However, as Realtor.com points out, while the seller pays the commission for both their agent and the buyer's, the commission is often factored into the price of the home. That means, in essence, the buyer does pay their share of the Realtor fees as they pay for the property. Think of it this way: the commission is paid out of the seller's proceeds, and those proceeds are determined in part by the sale price. The buyer provides the funds (via cash or a mortgage) for the transaction to happen, and part of those funds are paid out to for real estate agents' commission. For this reason, it's important to price your home with Realtor fees in mind, so that you make enough on the sale to comfortably cover the commission and other closing costs.
Working with an experienced listing agent is vital to choosing the right price, so if you're planning to sell your home in Asheville and you're not sure how much it's worth, reach out to our team at Freestone Properties. With years of experience selling homes in WNC, our team will be able to accurately and competitively price your home to fit the area's fast-paced real estate market. They'll also help you estimate all the costs you can expect, along with what you'll net, using a sheet like this one.
Additional Realtor Fee FAQs
Are closing costs the same as Realtor fees?
When we refer to closing costs, we're referring to everything you'll be responsible for paying at closing – including Realtor fees, if you're the seller. Closing costs also include a variety of other fees which can vary depending on the sale.
Of course, buyers have their own closing costs to pay. For a better of understanding of closing costs and which party (buyer or seller) customarily pays them, see the graphic below.
Are Realtor fees the same throughout NC?
No, there isn't one set fee throughout the state. Agents (and the agencies they work for) can set their own commission rates. However, to remain competitive, agents often set similar rates. It's also common for commission rates to vary by property type. For instance, land commission rates are often higher than house commission rates.
Who pays Realtor fees when the house is For Sale by Owner?
Typically, the seller still pays commission for the buyer's agent when selling FSBO. If you choose to sell FBSO, you can attract more interest by clearly stating that you'll pay the buyer's agent's commission in your listing, as recommended by Homelight. This fee can be negotiated, but a competitive fee will usually result in more showings from agents, including more experienced agents that can help make that process go smoothly. But keep in mind, the agent will advocating only for the buyer. If you're buying with an agent and become interested in a home that's FSBO, have your agent confirm whether the seller will be paying your agent's fees.
Who pays Realtor fees on new construction?
If you're buying new construction, the builder (who is probably also the seller) will pay your agent's commission in most cases. But just as in the case of a FSBO, your agent should verify this for you.
Talk with a Freestone Properties Listing Agent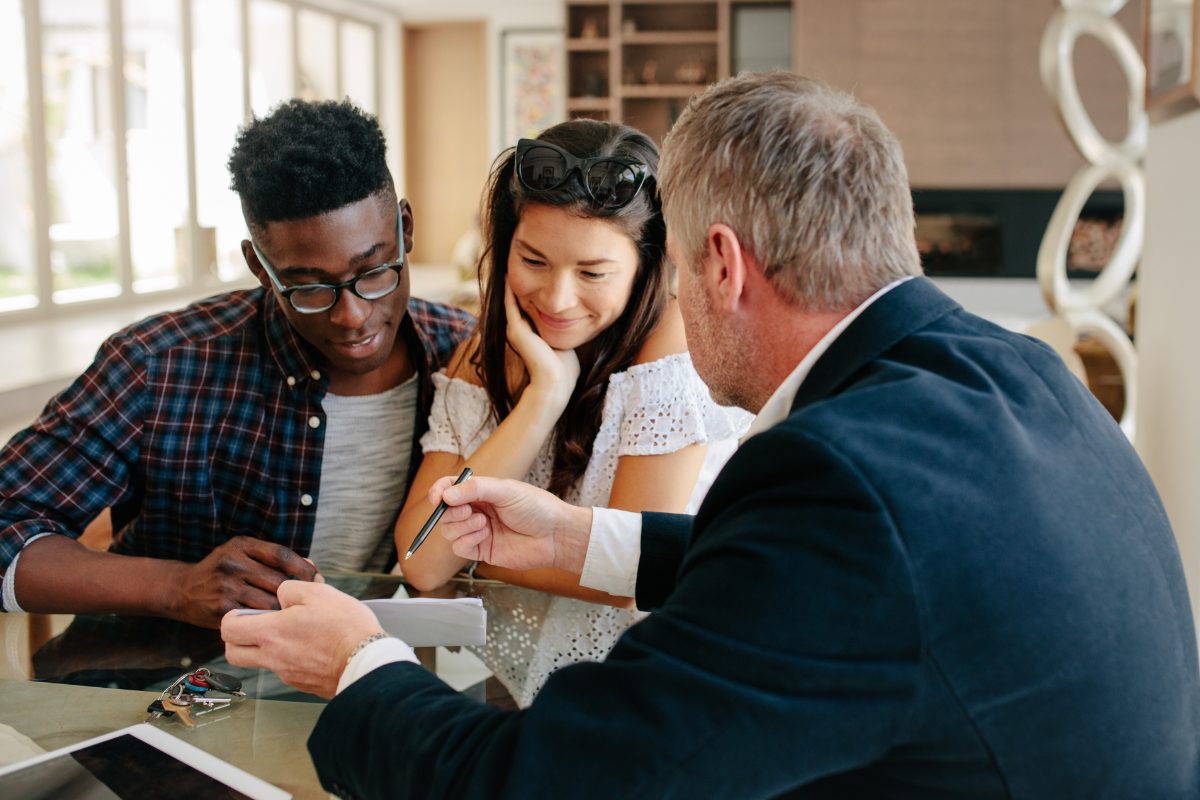 Whether you're buying or selling a home, working with an experienced agent is a great choice. The value of working with a professional can't be overstated, especially when it comes to representing you in contract negotiations and overcoming hurdles to closing. The agents here at Freestone Properties are experts on buying and selling real estate in the Asheville, NC area, so there's no one better to trust to help you through the selling or homebuying process. Contact us today to get started by speaking with an agent.