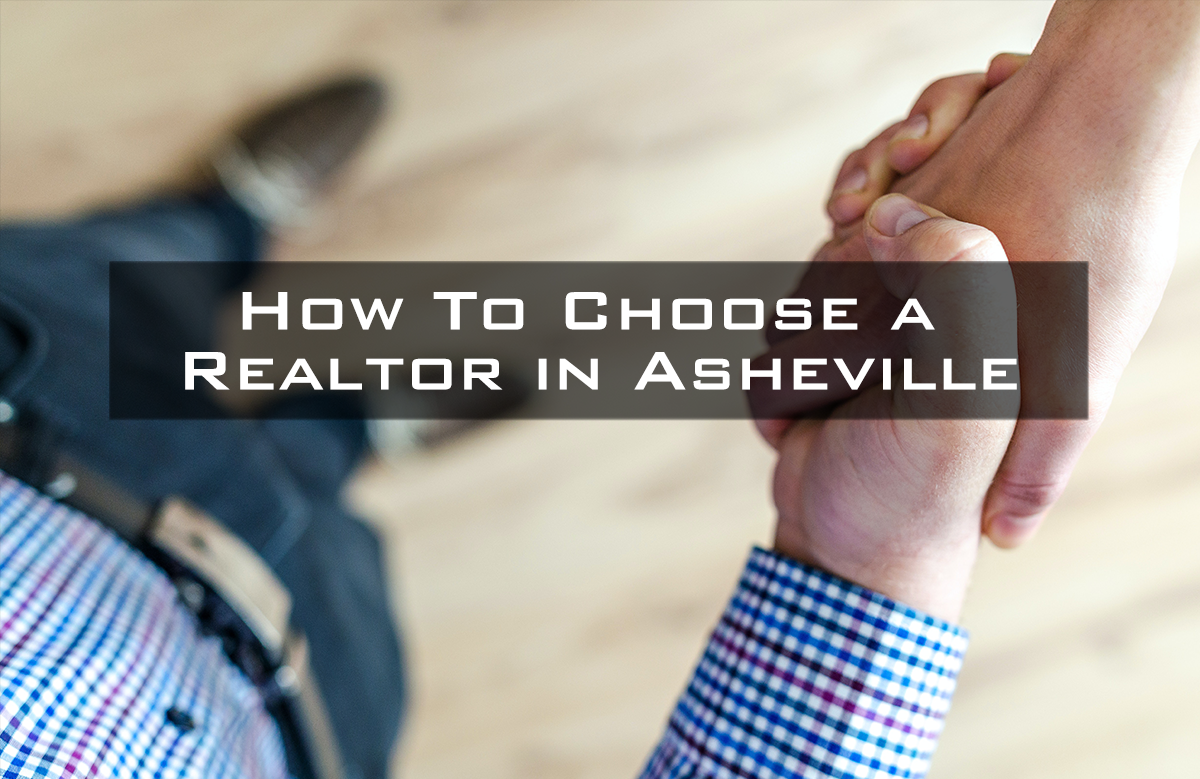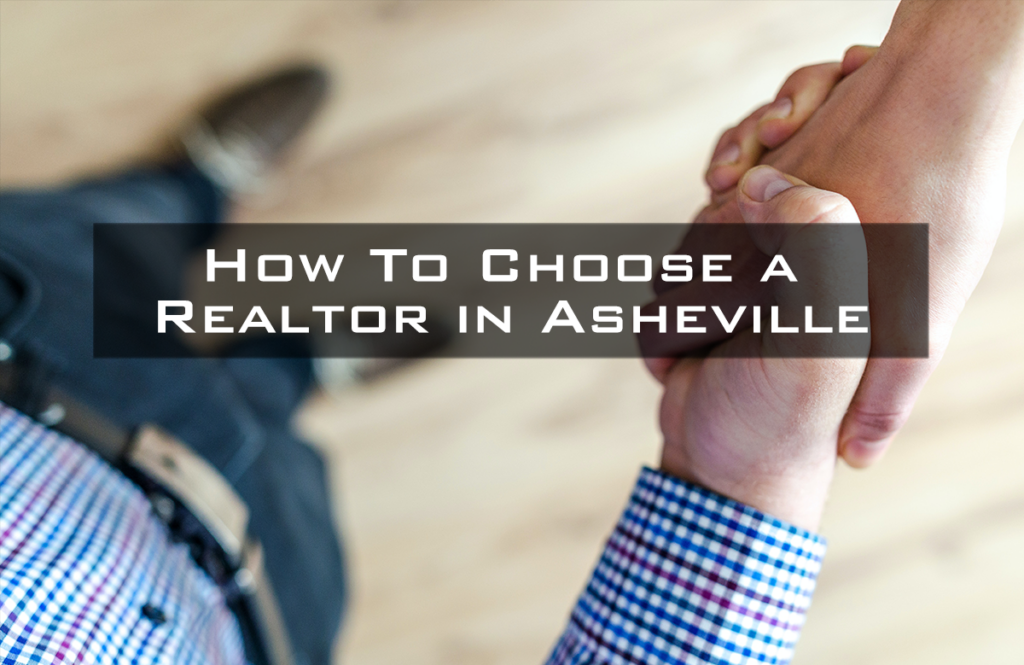 Choosing the right real estate agent is one of the most important parts of buying or selling your home. While this decision may seem daunting, it doesn't have to be. By doing a little homework and asking the right questions, you'll find the perfect partner to help you buy or sell a home. Here are our tips for choosing a Realtor in Asheville, NC.
Asking the right questions is essential to find a knowledgeable, experienced real estate broker who is a good fit for you.
Starting Your Search for an Asheville Realtor
One great way to start your search is by asking trusted friends, family members, and colleagues who have recently bought or sold a home for recommendations. Your friends' positive (and negative) experiences with local realtors can point you in the right direction (and show you who to steer clear of).
When asking around, try these questions:
What did you like about your agent?
Did your agent help you overcome specific challenges?
Did your agent have a solid understanding of the local market?
Would you hire your agent again?
If you don't know anyone in your area with realtor recommendations, head to the internet. Online reviews of Asheville real estate agents on Facebook, Google, and even the agents' websites will show you whether or not their clients have been satisfied.
A strong agent can match your interests with the local market, whether you want a particular style of home, like this Craftsman house in Biltmore Park, or desire a number of amenities nearby, such as bike paths and kayak access at Biltmore Lake.
What Should you look for when Interviewing a Real Estate Agent in Asheville?
Once you've selected a few agents to choose from, schedule a meeting with each agent in order to find the best fit. The relationship between a homeowner and an agent is important because the process of selling or buying a house is collaborative.
Ask questions that will help you determine the agent's level of experience. A real estate agent with experience will be familiar with the market and the type of property being marketed. They will be able to navigate obstacles that appear along the way and you will be able to ask them questions and get solid answers and advice. Just as you want the agent to have the right experience, you also want to see if the agent's personality is a good fit with yours.
Overall, the most essential skill an agent should have is the ability to communicate well and build trust with home buyers and sellers.
Listing your home well and holding successful showings are essential skills of a listing agent. Getting help staging your home, like how this modern farmhouse was staged in downtown Black Mountain, is an important part of the process.
Selling a Home: Choosing the Right Asheville, NC Real Estate Agent
If you're getting ready to sell your Asheville home, you need a real estate agent who will be a great advocate for you and your home. They will be your guide through the process of determining how much your home is worth, listing your property, holding successful showings, and negotiating with potential buyers. Listing and selling a home takes a lot of effort, so sellers and agents need to work together as a team in order to work through potential hurdles effectively.
As mentioned previously, it's important to find out about an agent's past experience. This experience may prove invaluable when hurdles appear as you sell your home – and they definitely will. For example, a serious issue may be discovered when your home is inspected prior to the sale, an appraisal might come in below your contract selling price, or a buyer might back out of the sale altogether.
Your agent needs to be able to guide you through these choppy waters, even when faced with problems they have never encountered before. Skills of creativity and flexibility will come in handy in these situations.
You also need to determine the agent's familiarity with the local market. Ask them what they know about the area and the buying trends for neighborhoods similar to yours. See if they are aware of the average time on the market for newly listed homes and average sale prices. Also ask about any unique trends regarding your local market that you should know about.
An agent deeply familiar with our local market will help you narrow down your search and find the best neighborhood for your future home, whether in the hustle and bustle of Downtown Asheville or in a cabin tucked away in Laurel Ridge in the outskirts of Black Mountain.
Buying a Home: Choosing the Right Asheville, NC Realtor
So, you've decided to buy a home in Asheville, NC. Congratulations! Asheville is one of the most beautiful and desirable places to call home in the entire nation. As you embark on the journey to find your dream home, you will need a realtor who knows how to navigate this competitive market with your best interests at heart.
Once you begin interviewing agents, take note of how the conversation goes. Is the agent truly listening as you explain what you need and want in a new home? Does the agent fully understand your budget? Do you and the agent have similar communication styles? If the answer is yes, you may have found the perfect partner to help buy a home.
You should also determine the agent's experience and professionalism. Does the agent have the ability to make offers and negotiate well on your behalf? How will the agent help you find homes in your budget?
See if the agent has connections in the community and a strong knowledge of the area, today's real estate market, and any distinct challenges you will face while buying a home in Asheville.
What does a Top Real Estate Agent do?
A top agent will help you find homes for sale that you can afford in the current market, help you make offers and decide on what contingencies to include in the contract, and negotiate with the seller once they have responded to your offer. Your agent needs to advocate for your interests and advise you on the right steps to take, such as whether to accept a counteroffer or negotiate further. They can also recommend mortgage lenders, appraisers, inspectors, and other real estate professionals.
Let's Partner Together
Whether you're selling or buying a home in Asheville, the team at Freestone Properties wants to partner with you. With over 30 years of combined experience and hundreds of sales around Asheville and Black Mountain, we've learned a lot about what works, as well as what doesn't. You can rely on our experience to address obstacles to closing. This means a more efficient, results-driven process for our clients.
Sure, there are larger firms, and there are older firms. But one of the great things about a small firm is flexibility. We believe in doing something because it works, not just because it's "the way we've always done it." We find great satisfaction in helping our clients make good selling and buying decisions, and we want to help you, too. We invite you to interview us as you are making decisions on selecting your buying or selling agent. Contact us any time.