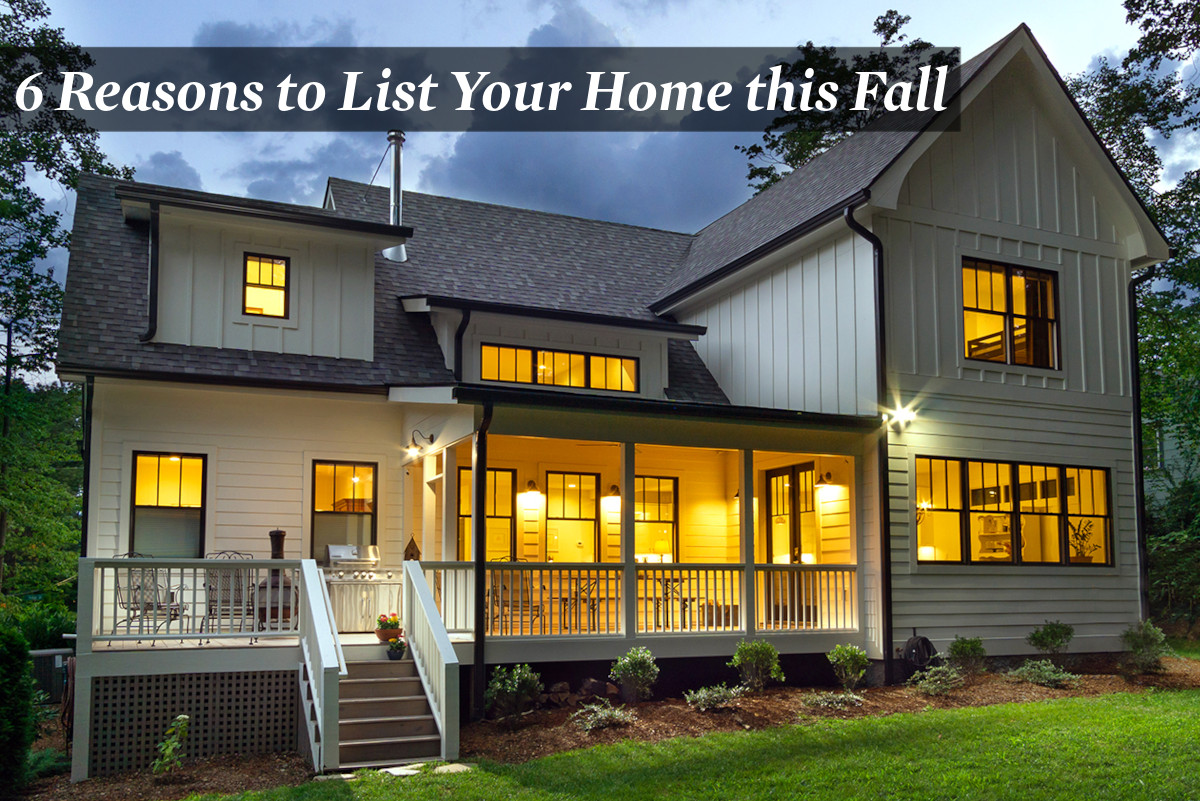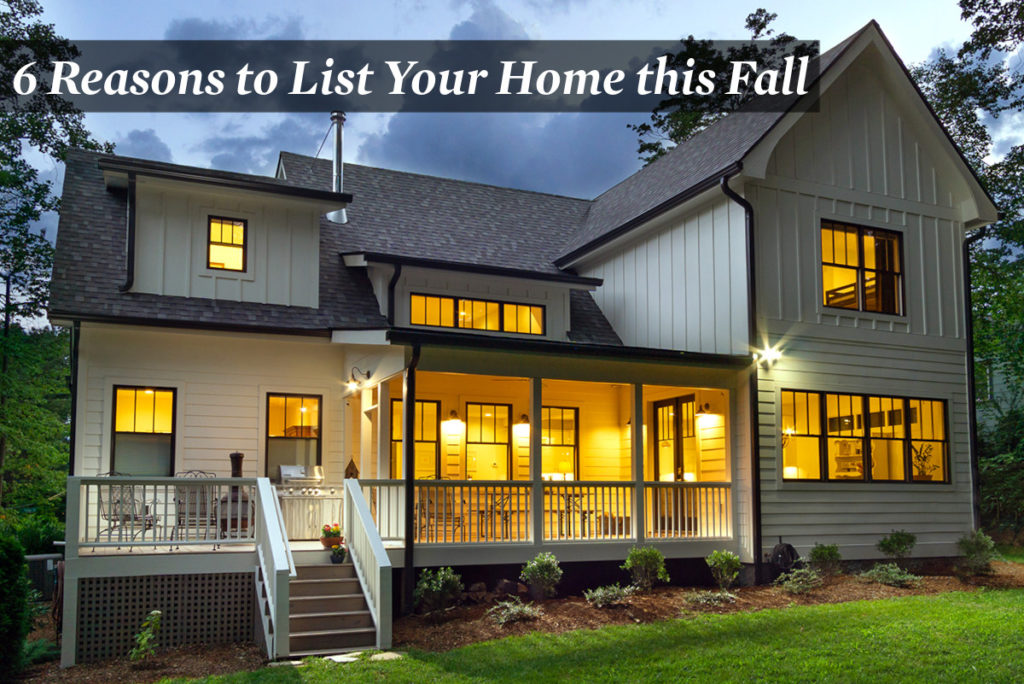 After a wild summer of 2020, our local real estate market has entered what is historically a slower time of year. In a normal (non-pandemic) year, late August and most of September provide some time for real estate transactions to close, but not as many new purchase agreements are signed during this time. This is because summer vacations to the mountains of Western North Carolina have come to an end and many real estate buyers have returned to their normal lives of work and school.
But of course, 2020 is not a normal year. COVID-19 means many people are working from home, and many kids are doing remote school. This gives a lot of people the flexibility to travel and spend more time in the Asheville area. As long as people have reliable high-speed internet access, they can work and learn from just about anywhere. This all represents a unique opportunity for home sellers to capitalize on the incredible demand and minimal competition in the Asheville real estate market. In this post, we'll look at 6 reasons to consider listing your Asheville area home in the fall of 2020.
1. Asheville Real Estate Inventory is at Record Lows
The coronavirus pandemic slowed down the normal listing season for the Asheville, NC real estate market. The normal listing season begins in mid-March and runs through June. When the pandemic hit, sellers who planned to sell decided not to list their homes in March and April. By May, however, these listings began to hit the market, and buyers (who had already waited longer than expected) were ready to scoop them up. Overall, the already low inventory this fall coupled with a delay in the 2020 listing season has led to home inventory levels that are more than 30% below last year's levels.
2. Real Estate Demand in Asheville was Already Strong before COVID-19
The Asheville market was already very strong at the beginning of 2020, and there was a lot of pent-up up demand carried over from 2019. Low inventory in 2019 meant that many buyers who were unable to find a property last year were ready to pounce once an acceptable home or lot came on the market in the spring.
3. The Pandemic led to Even More Demand
We've heard from many real estate buyers in 2020 that the pandemic "sped up" their plans to move to Western North Carolina. These buyers were already planning to buy or build in the next 2-5 years, but being quarantined made them decide to act sooner. Many of these buyers are buying "transition" properties, which are homes they may want to sell in a couple of years when they decide to buy a different home here. Or, they are buying a vacant lot so that they can begin their building process. And this means that we are seeing lots of different types of buyers – second home buyers, vacation rental investors, retirees, and lots of primary residence buyers (many due to the increased flexibility offered by remote work and school). Much of this demand is evident in the spike in Pending Sales that began in May 2020.
4. We're Seeing the Second Discovery of Asheville
Maybe the best way to describe the recent influx of buyers is by labeling it as the "Second Discovery" of Asheville. I usually think of the "First Discovery" as the first few years right after 9/11. That was a time before there was much information about Asheville on the internet. But there was a booming summer camp industry in Western NC. And after 9/11, parents of camp kids no longer felt safe putting their kids on a plane and sending them by themselves to camp. Remember, before 9/11 you could walk your child to the gate without a boarding pass of your own.
What happened after 9/11 was many of these parents decided to drive from Florida, Ohio, Atlanta, New York, Chicago, Washington, D.C., and other areas across the east coast, the southeast, and the midwest to bring their children to summer camp. And the parents stayed here for a week or two for their own vacation until the camp session was over. This led to a lot of people discovering Asheville and other areas in Western NC. Of course, this was just before the internet really took off, and then more information became available online about the hiking, live music, dining, weather, and other things that make Asheville a great place to visit and a great place to live.
Fast-forward to 2020. Since COVID-19 hit, we have seen a "Second Discovery" of Asheville taking place. Many people already knew about Asheville, Black Mountain, Waynesville, and other towns in WNC, but they weren't intimately familiar with the neighborhoods, real estate, and types of homes for sale in our market. The pandemic provided time for people to come visit Asheville, to evaluate their current living situation and locale, and to really take a closer look at Asheville real estate for sale. For many, our combination of mild climate, outdoor recreation, reasonable property tax and income tax rates, and overall quality of life is just too much to pass up. And so these people are becoming real estate buyers in the Asheville market.
5. Interest Rates are Driving Buyers to Purchase more Expensive Homes
It's no secret that we're in a seller's market, and one reason buyers are staying in the market is that they realize that they may never again see interest rates as low as they are now. Some of our local lenders are offering 30-year mortgage rates below 3%!
This is one reason we're seeing multiple offers on properties in every price range, including multi-million dollar homes. There is money coming into our market from all over the country, including more expensive areas like California, New York, and South Florida. For these buyers, our real estate values are attractive, especially considering you can still find generously sized homes and lots (relative to these other markets).
6. There are Still Lots of Cash Buyers
Even with interest rates so low, there are still many buyers looking to make cash offers. Many have told us that with the uncertainty of the stock market in an election season, they want to put some cash in a tangible investment. These cash transactions usually do not involve an appraisal, so they help provide new comparables for other sales that do need an appraisal, helping our market to continue trending up.
The Fall of 2020 is an Amazing Opportunity for Home Sellers
If you're considering selling your home, we hope you won't make the mistake of thinking that our selling market is only in the summer, fall is also a viable option. Any realtor in Asheville will tell you that our home market is desperate for more inventory during the fall months. Well-maintained, desirable homes in all price ranges are selling quickly and often for more than list price due to multiple offers. The number of new listings this spring and summer was well below the demand for homes, so many buyers are still shopping and are ready to act quickly.
In addition to price, sellers are dictating other terms, such as minimal repairs or "as is" sales, leaseback periods, or "Seller Possession After Closing," and higher due diligence fees and earnest money deposits. Most active real estate buyers in our market have lost out on at least one property and have their pre-approval letter or proof of funds at the ready. For buyers, it's often more important to actually get a contract than to get the best possible terms. We're even seeing site-unseen purchases, which is why our listings have professional photography, 3D video walk-throughs, and detailed floor plans available for remote buyers. If you'd like us to do this for your home, please let us know by contacting us at 828.419.0444 or use the form below.