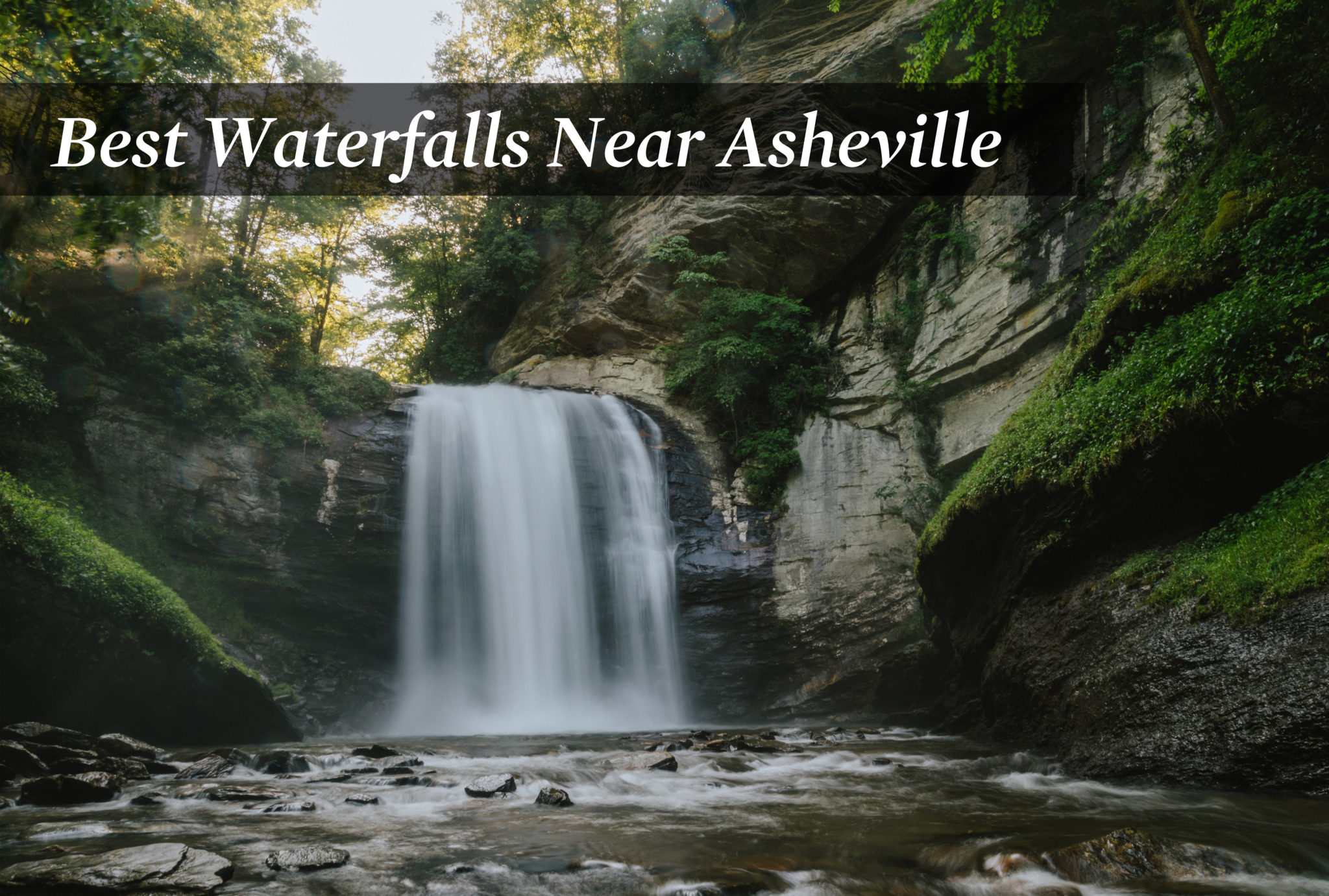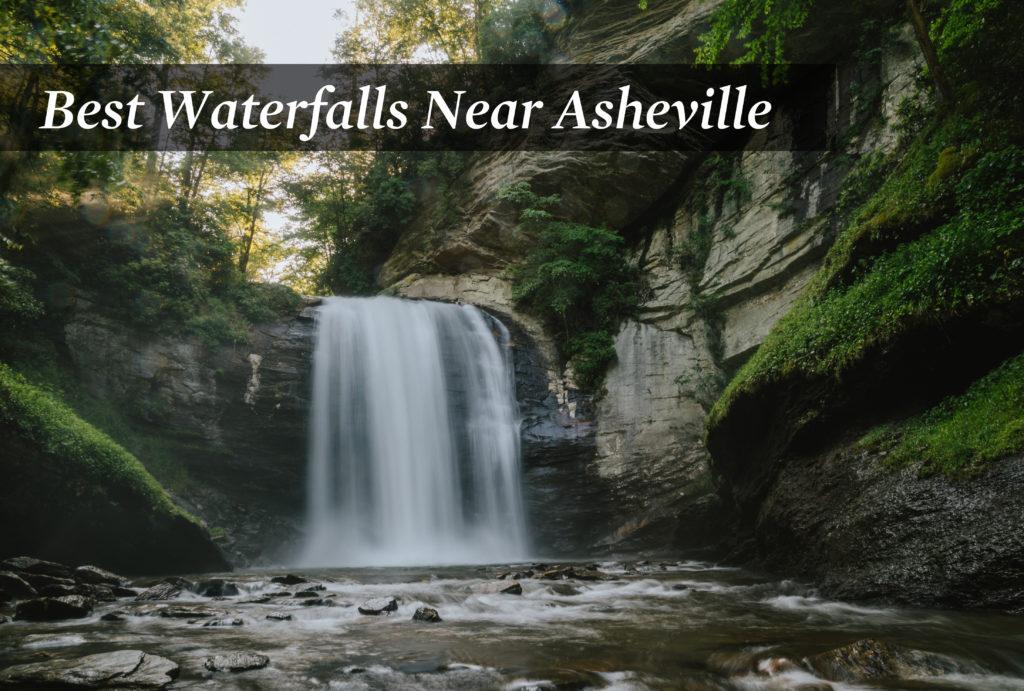 We've all heard the saying, "Don't go chasing waterfalls" – but if you're visiting Asheville, North Carolina, it's definitely worth it to chase a waterfall or two. Waterfalls are some of the most spectacular natural attractions in the mountains around Asheville, and for good reason. It's truly mesmerizing to watch the powerful falls rush over cliffs into sparkling basins below, and the scenic hikes to see them are just as amazing. For those new to waterfall hunting, we've gathered a list of our favorite waterfalls near Asheville, along with details on how to find them.
How many Waterfalls are near Asheville?
There are hundreds of waterfalls throughout the Blue Ridge Mountains, from small streams to towering cascades hidden deep in national forests. It's nearly impossible to list them all, so instead, we're covering waterfalls that you can access easily within a 1.5-hour drive from Asheville.
What are the Best Months for Hiking in Asheville to see Waterfalls?
Waterfall viewing is best in the spring, when it rains more often and the falls are fuller. (Some hikers prefer autumn, however, as occasional storms come through and then clear to reveal views of cascades surrounded by spectacular fall colors).
Note: It's important to use caution when hiking around waterfalls, as rocks around them are often slippery. Do not climb cliffs around waterfalls, and never dive into waterfalls or the pools beneath them. There are often hidden rocks in the water and you can be caught up in strong currents and pulled under. As with all hiking trips, it's safest to go with a group. For more tips, watch these videos from the official website for Transylvania County, NC (home of hundreds of waterfalls).
How to Find Waterfalls on the Blue Ridge Parkway, Asheville, NC
One of the easiest ways to find waterfalls is by taking the Blue Ridge Parkway, the historic road that weaves through the Appalachian Mountains, from Cherokee, NC, to Virginia. Covering 469 miles, the Parkway runs directly through Asheville and is used for daily drives by locals and visitors alike. On stretches of the parkway located north and south of Asheville, waterfalls are adjacent to the road or within a short drive of exiting.
Finding waterfalls along the Parkway isn't challenging if you follow the mileposts along the road. However, sometimes the falls aren't denoted with signs, so it's a good idea to take a step-by-step guide to finding the waterfall of your choice (we like the guides from Asheville Trails and Romantic Asheville). Most of the falls require a hike to access, and we've specified the hike intensity below.
Linville Falls is located near milepost 316 on the Parkway, about 60 miles northeast of Asheville. It's one of the most popular waterfalls in the region, with gorgeous falls dropping 90 feet into the Linville Gorge below. Beginning at the visitors center, you can choose between two trails, one moderate and one strenuous, which will take you to multiple overlooks and picnic areas.
About 50 miles from Asheville, Crabtree Falls is located at milepost 339 and can be accessed by a lush, wooded hiking trail. The path has two options, one easier and one more difficult. Once you reach the waterfall, you can easily view it from a bridge that crosses over the adjacent creek. The total hike is three miles round-trip.
Roaring Fork Creek Falls is only a few miles from Crabtree Falls, at milepost 344, so you can easily see both in one trip. Located near the foot of Mt. Mitchell, Roaring Fork is a long, sloped cascade that can be accessed via an easy hike of one mile round-trip.
The beautiful Looking Glass Falls is about 35 miles southwest of Asheville, near Brevard, NC. After exiting the Parkway at milepost 412, it's a ten mile drive to the falls. This waterfall can be viewed from the roadside, which makes it a great choice for those with mobility challenges. You can also park and walk down a stairway to see them up close.
What waterfalls are easiest to reach in Asheville?
Along with those located along the Parkway, there are many other easily-accessible waterfalls in the Asheville area. Some are located roadside, with clear views from your vehicle, while others only require a short hike to view.
Part of the Nantahala National Forest, Dry Falls is a 1.5-hour drive from Asheville (near Highlands, NC) and the trip is well worth it. This gorgeous 75-foot waterfall can be viewed from the road, or you can venture out and walk behind the cascading water. It's a great waterfall to visit with kids.
Upper Whitewater Falls was listed by Travel and Leisure as an "under-the-radar" waterfall that is one of America's best. The upper portion of Whitewater Falls is the tallest waterfall east of the Mississippi River at 411 feet, with a lower portion near the South Carolina state line that is also over 400 feet tall. The upper falls are located 60 miles from downtown Asheville in the Nantahala National Forest, and you can easily view them from a wheelchair-accessible walkway (or take the stairs down to get a closer look).
There are many waterfalls in DuPont State Forest, a beautiful 10,000-acre nature sanctuary about an hour south of Asheville. We recommend taking the three-mile round-trip hike to see three falls: High Falls, Hooker Falls, and Triple Falls. High Falls is majestic at 150 feet tall; Hooker Falls is wide and flows into a swimming area; and Triple Falls has an amazing three-tier cascade. Nearby is also Bridal Veil Falls, and you can access all the waterfalls through interconnected hiking trails. DuPont is a great place to bring a picnic and spend the day (but it's a popular park, so be prepared for weekend crowds).
Hickory Nut Falls is only 40 minutes southeast of Asheville. Located in Chimney Rock State Park, the waterfall is over 400 feet tall and was featured in the 1992 film The Last of the Mohicans. You can get up close to the waterfall's base by taking a trail that's less than a mile long.
Catawba Falls is in the town of Old Fort, NC (about 25 minutes from Asheville). The entrance to the park is only three miles from I-40, so you can easily pull off to hike by the river and see these lovely 100-foot falls. The moderate hike to the falls is three miles roundtrip. If you're a highly skilled hiker, you can also take a second, more strenuous hike to see the beautiful Upper Catawba Falls (but only take this path if you're with a friend and have experience rock climbing, as it is much more dangerous).
These are only a few of the amazing waterfalls in Western North Carolina; check out this list to find many more Asheville waterfalls that are gorgeous and easy to visit (and some great swimming holes, too). If you want even more time outdoors, read our guide for the best places to go whitewater rafting in the Blue Ridge Mountains.
With incredible natural wonders only minutes from downtown, award-winning international cuisine, and culture around every corner, Asheville has something for everyone. If you're ready to plan your visit, check out our list of the best places to stay in the area. Dreaming of moving to Asheville? Drop us a line and we'll be more than happy to make that dream come true.