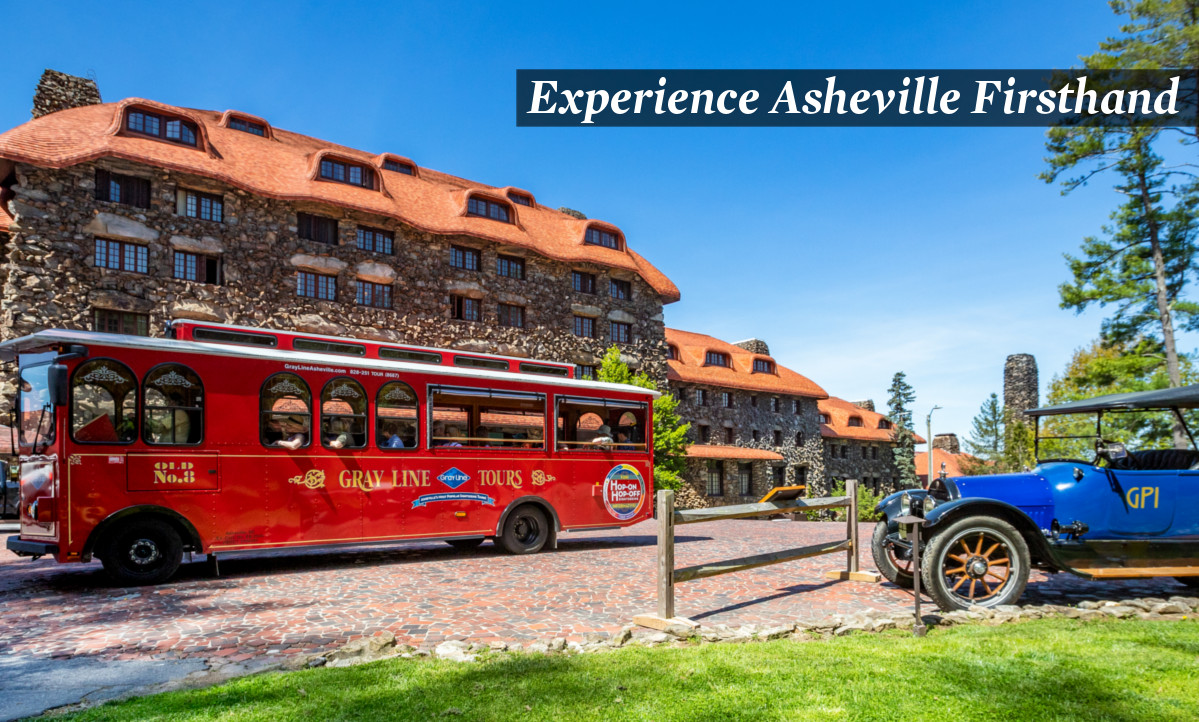 One of the biggest pulls of Asheville is the wide variety of activities and places to visit and explore. To help visitors and new residents get to know the city of Asheville better, several local organizations have put some exciting tours together. Check out this list we picked just for you.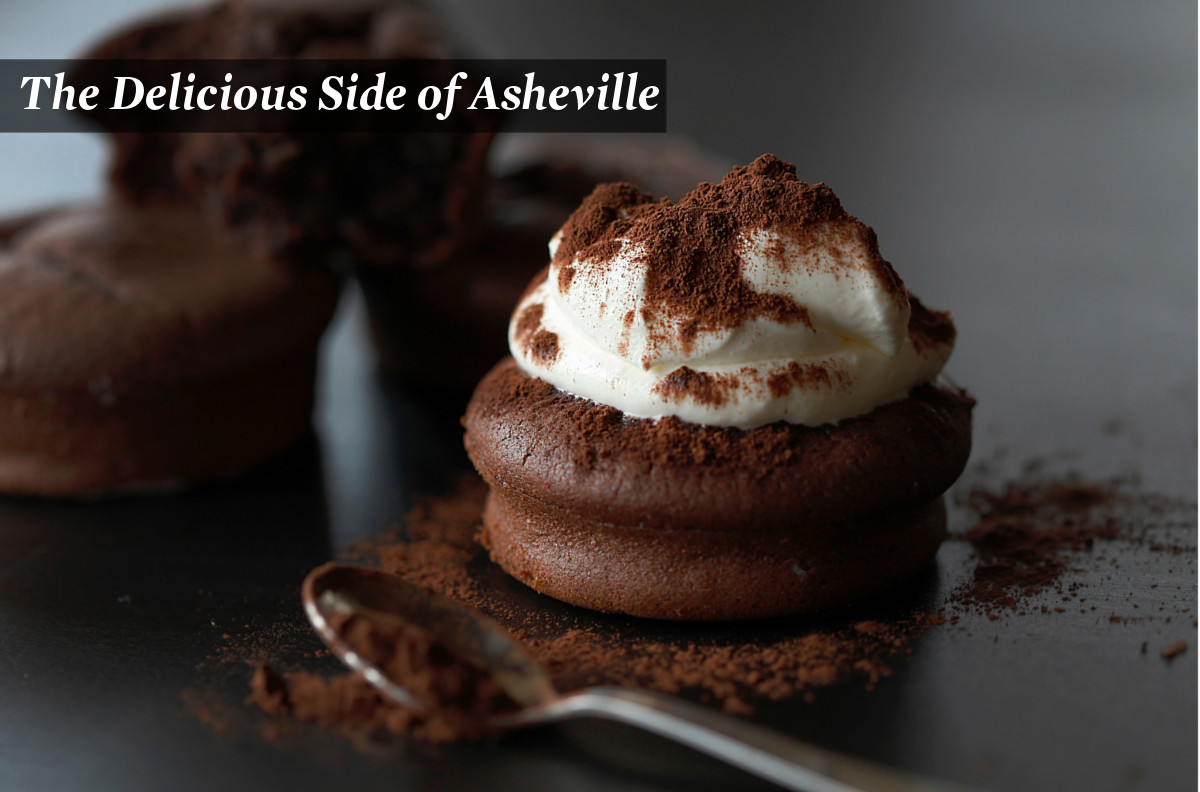 Photo by Kristiana Pinne on Unsplash
Indulge in Food and Chocolate Tours
Asheville has no shortage of delicious food for visitors and residents to try. Indulge your inner foodie and take a tour to some of the best dining spots in town.
Food Munching
Asheville Food Tours – Get ready to fill your belly with the best, because Asheville Food Tours gives guests the option to choose from several distinct tours, each day of the week. Sample the local Asheville food scene as you get to better understand the community. Choose from Downtown, Food Fan Foot, Brunch, West Asheville, and International Asheville tours to get an authentic taste of some of North Carolina's best.
Chocolate Loving
French Broad Chocolate – Lovers of chocolate unite! French Broad Chocolate teaches visitors about the magic of the process…in making chocolate. They take great care in their method of readying, mixing, and baking, and want you to reap the rewards. Short and sweet, tours are 30 minutes and encompass an intimate look at the facility, chocolate making process, and a guided tasting. Children under 7 are free.
For individual excursions in Black Mountain, check out our Best Restaurants (and Bars) in Black Mountain, NC article for more dining ideas!
Explore Wine and Brewery Tours
With wine and breweries galore, Asheville is one of the best places to cleanse the pallet. Here are some notable thirst-quenching brewery and wine tours around town:
Wine Tasting
Vine to Wine Tour & Tasting – A wine lover's dream, Biltmore Estate offers a 2.5-hour wine tour and tasting experience that is unforgettable. Get an intimate look at several areas on the estate not usually seen by daytime guests, while learning about the delicate art of wine. Your tour will consist of a journey to view the vineyards and walking production all while tasting a variety of wines.
Brewery Hopping
Asheville Brews Cruise – Asheville's own original brewery tour, this is a booze cruise you can't miss. They've been helping Asheville and its guests celebrate beer for over ten years, working with engagingly smart tour guides and offering a large variety of beer selections to sample.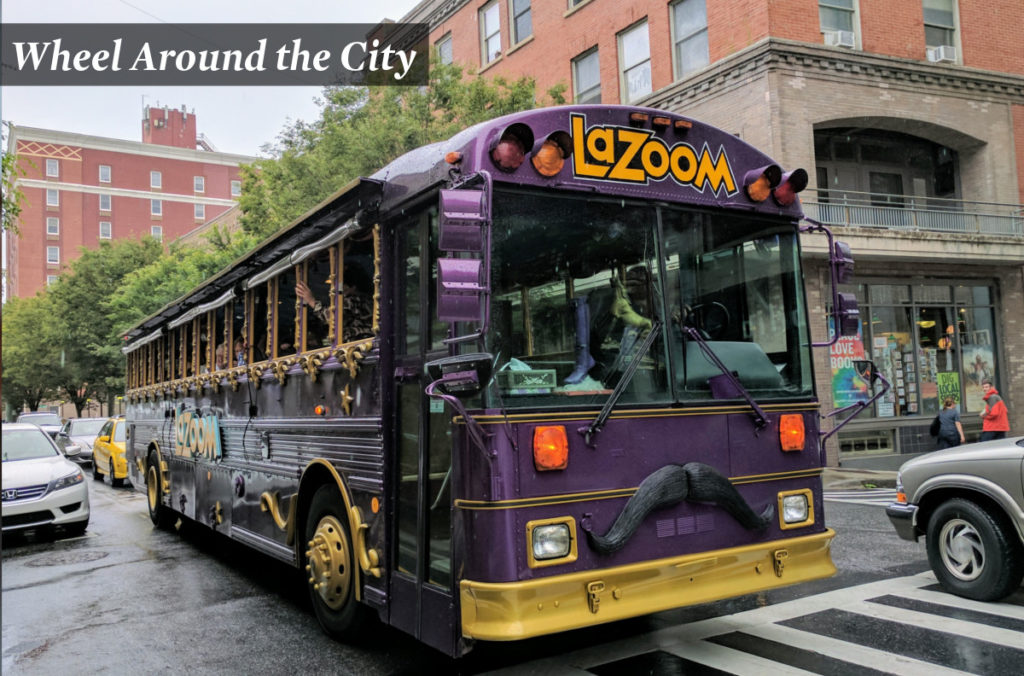 Get To Know the City By Trolley, Segway, or Bus
Want to see the sites and get familiar with the city? Asheville has several trolley, Segway, and bus tours that visitors can enjoy, giving them a more intimate look at this bustling city and all it has to offer.
Trolley Jumping
Gray Line Asheville Tours – One of the most popular sightseeing tours in Asheville, Gray Line Asheville Tours are a locally-owned entity. They provide sightseeing tours as well as private chartered transportation for weddings, groups, and other events. Jump on and off the trolley as you cruise from location to location, intimately experiencing Asheville's coolest hangouts and hot spots.
Segway Life
Biltmore Estates Segway Tour – Tours are offered in the mornings and early afternoons. Guests interested in a modern and fun way to see the sights with Biltmore Estates can choose from three different adventures. There's a more intimate view of Biltmore Estates with the Private Segway Tour, or you can try your hand with dirt and gravel in the Off-Road Deerpark Segway Tour. Then there's the Basic Lagoon Segway Tour for those looking to take it easy but still have a good time. You can't choose wrong here.
Bus Riding
LaZOOM Tours – Offering a little bit of everything, LaZOOM Tours provide guided bus trips with multiple themes. Guests can lighten the mood with a City Comedy Tour, get amusingly creeped out at the Haunted Comedy Tours, jam out to a Band and Beer Tour, or take the kiddos on the Kids' Comedy Tour. Taking place primarily in the afternoons and evenings, LaZOOM is a fun way to explore Asheville, while enjoying the comfort of a bus ride.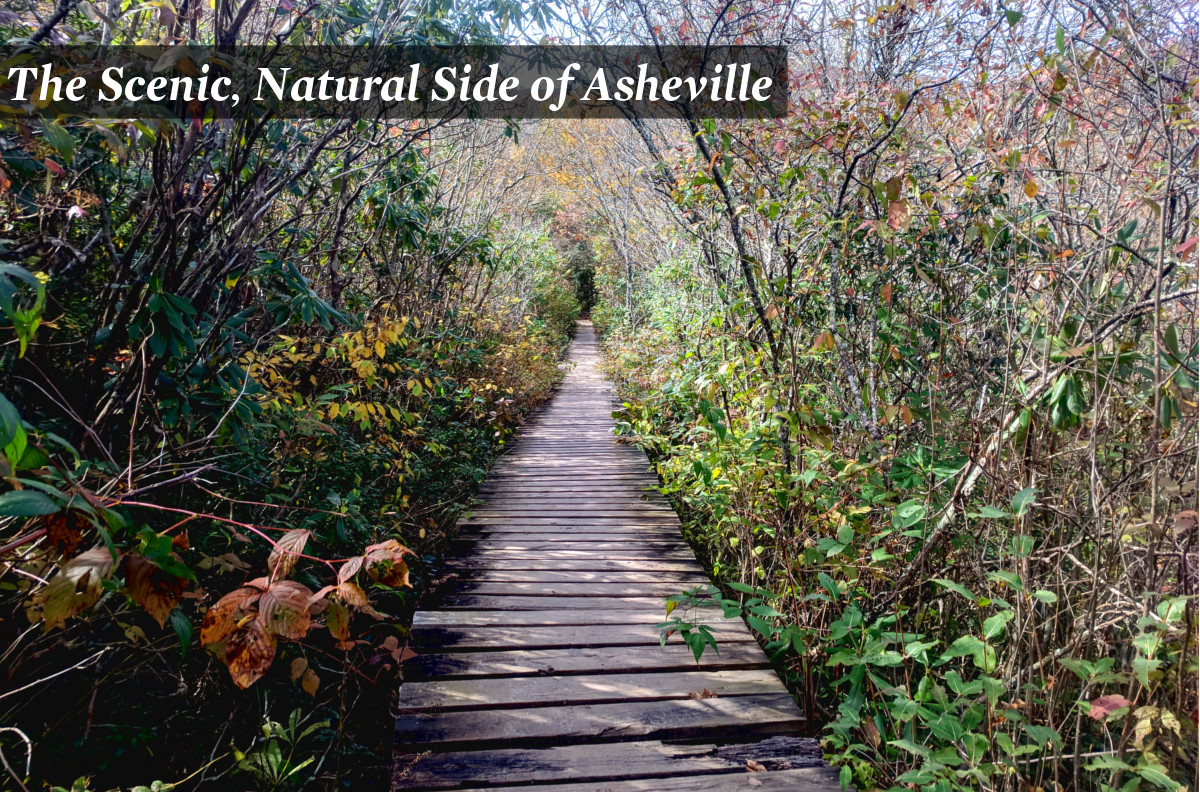 Dive Into the best Nature Hikes and Walks
Everyone knows that Asheville is surrounded by some of the most majestic and breathtaking mountain views around. Not only can you enjoy downtown Asheville, but you can get the best of both worlds with the trails and nature-walks surrounding the city. Not to mention the jaw-dropping mountain views that go on for miles around. Check out some excellent walking and hiking tours for exploring Asheville's nature scene.
Hiking the Land
Asheville Hiking Tours – Dive into the nature-filled unknown around Asheville and nearby areas with Asheville Hiking Tours. Asheville and surrounding areas are known for their lush greenery, breathtaking views, and paths to it all. Guests can experience themed tours based on the season, such as the Fall Color Tour, or nature and landmarks, such as the waterfall tours and the Smoky Mountain Elk Tour. Just tell your guide where you'd like to go!
Walking Around
Walk With Me Tours – The guides are local, and they are offering private walking tours of Asheville every day. Get the scoop on the town's history, specialty shopping, and excellent dining options while walking with the friendly guides in a look at the city that's up-close and personal. To fit your group's needs, you can customize tours for the age group and fitness level.
Traipse Around for History and Art Adventures
Want to learn more about the city's history and art collective? Dive into the resilient history and immersive art scene of Asheville in your quest. There is a lot to uncover here.
History and Art
Hood Huggers – Asheville's black history and art tours offer guests the option to experience an interactive demonstration of African-American history in arts, environmentalism, and entrepreneurship in Asheville. You can choose from driving or walking tours to get the best look.
History-at-Hand – Explore Asheville's historic districts on foot. Discover and learn about the history of Downtown Asheville, Biltmore Village, and Historic Montford.
Visit Asheville…or Stay
Now that you have the low-down on a bunch of fun things to explore around Asheville, it's time to start planning your trip! Learn more about what the weather is like in Asheville during different times of the year so that you can plan accordingly. Additionally, if you've fallen too deeply in love with the city, you can always check out the real estate options for Asheville and surrounding areas. You never know what you might find! Contact us if you are considering buying property in the Asheville area.